NFL Week 14 Predictions: Top Games Not To Miss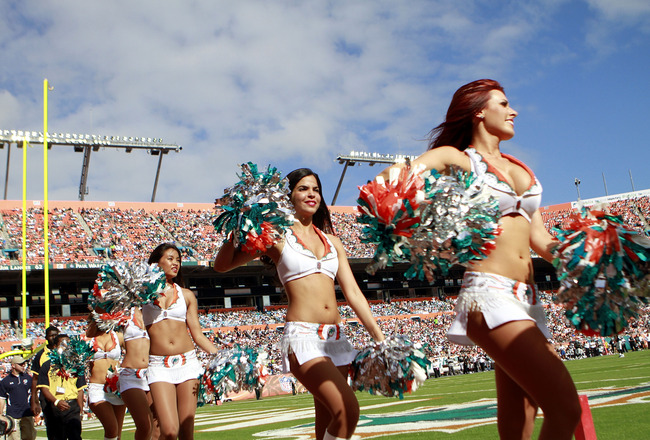 Marc Serota/Getty Images
The NFL is rolling right along to Week 14 as key divisional races have been heating up—even though one "division" has already been decided.
While there don't appear to be any key divisional matchups, some teams are involved in difficult matchups that may help or hurt their playoff chances.
The NFL regular season is in its final quarter and while this weekend won't provide final answers, it will show us who is poised to make a final push towards the postseason.
Let's take a look at a few of the matchups that are important to watch this week if you want to be educated about who is ready to make that playoff run after the new year.
Saints at Titans, 1PM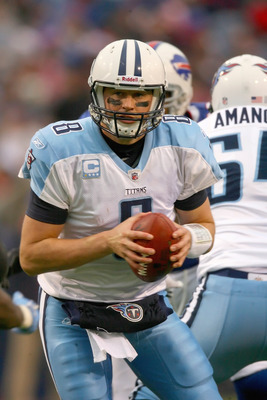 Rick Stewart/Getty Images
The Titans are hoping to be the playoff beneficiaries of the Dan Orlovsky era in Indianapolis and the TJ Yates era in Houston. Tennessee is 7-5 and is poised to get closer to the division lead if the Texans slip up in Cincinnati.
However, they will have to stop—or at least slow down—the prolific offense that travels north from New Orleans.
The Saints would like to get their 10th win of the season and fifth in a row on Sunday as they march onward toward the NFC South title.
Texans at Bengals, 1PM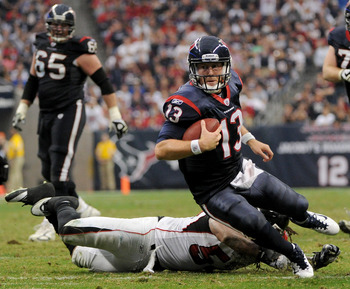 Thomas B. Shea/Getty Images
Even with the TJ Yates blast in the Saints/Titans clash, the Texans are crossing the Ohio River on a six-game winning streak.
This is a key game for Houston. Cincinnati is in a must-win situation to keep their playoff picture alive, by trying to overtake Pittsburgh or Baltimore.
Whoever wins in this contest will take a major leap towards the playoffs in one way or another, as the Texans are looking for their first berth and the Bungles are looking to get back after a lengthy absence.
Bears at Broncos, 4:05PM
Hannah Foslien/Getty Images
The Chicago Bears are next up in Timmy Tebow's stroll across the NFL.
Both are still alive in the playoff race at 7-5, and Denver can still win a divisional title now tied with Oakland.
The Bears have some injuries, but none bigger than the one suffered by Jay Cutler in Week 11.
The Broncos are riding the Tebow wave with a five-game winning streak and look to make it six, but the Bears defense might be the toughest one the Florida graduate has yet to see in the NFL.
Does the Tebow saga roll on, or will the Bears creep closer to an NFC Wild Card spot?
Rams at Seahawks, Monday 8:30PM
Otto Greule Jr/Getty Images
Both teams will be looking to chase down San Francisco if they can catch the next flight.
Maybe Pete Carroll can get the Mythbusters on the line to take down San Francisco. They already hit one foul ball this week in the Bay City with their cannonball stunt.
Just kidding, the division is clinched and this game means relatively nothing. If you are playing for bragging rights, it still means nothing.
The Seahawks are getting closer to .500, and a win against St. Louis is a must at home on Monday night if they want to keep the trend going.
One trend that won't be going anywhere will be the TV ratings.
Happy Viewing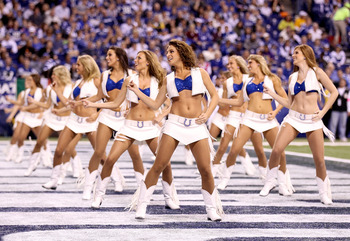 Andy Lyons/Getty Images
It will be an interesting week of football as we look to see who might be for real in certain playoff chases this Sunday.
We also hope to find out who may be pretending to be a playoff team. Buffalo and Detroit have already both been exposed, so who is next?
We will hope to find out this week as the NFL schedule makes its turn down the home stretch.
Keep Reading