NFL Picks Week 14: Massacre Watch for League's Most Lopsided Games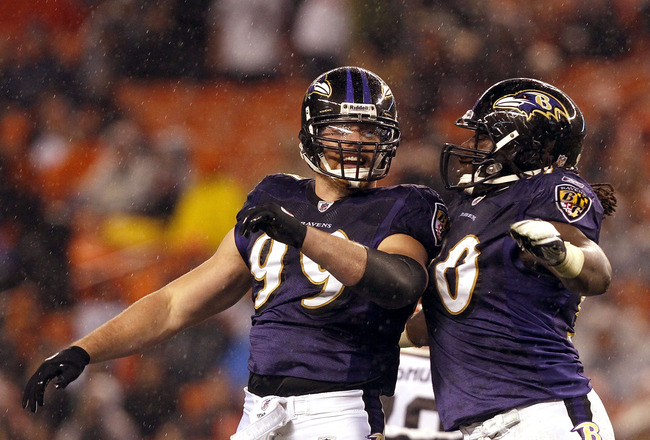 Matt Sullivan/Getty Images
Week 14 in the NFL season presents a Thursday Night matchup between the bottom-feeding Cleveland Browns and the Super Bowl contending Pittsburgh Steelers.
Not quite the showdown you'd imagine the NFL would wish to highlight.
While a good amount of the week's attention will be focusing on Sunday's bigger games—New York at Dallas, or Houston at Cincinnati—there are quite a few games set for Week 14 that feature really good teams against very bad teams.
Which of the week's matchups is on massacre watch? Let's take a look.
Cleveland at Pittsburgh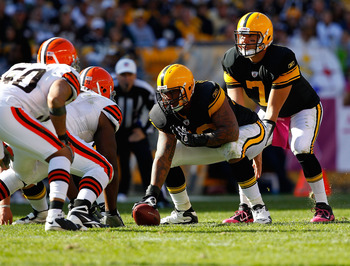 Jared Wickerham/Getty Images
Pittsburgh rolled on the points in Week 13, scoring 35 against Cincinnati. If they can score that much against an excellent Bengals defense, they'll certainly be able to score against the Browns.
Cleveland, meanwhile, is coming off a 24-10 loss at Baltimore and have one of the weakest offenses in the NFL. The Browns defense is certainly solid, but their offense is utterly dismal. Pittsburgh's defense should have no trouble keeping Colt McCoy and company in check.
While the shortened week will benefit neither team, the Steelers are easily one of the better teams in the league, while the Browns remain near the bottom. Thursday night should be a demolition in Pittsburgh.
Prediction: Pittsburgh 27, Cleveland 6
Oakland at Green Bay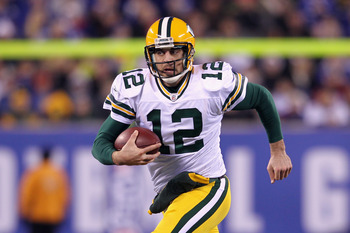 Nick Laham/Getty Images
Oakland's lead in the AFC West crumbled in Week 13 as they were blown out 34-14 in Miami against the Dolphins.
It's hard to get a read on the Raiders and their motivation levels, but if they'll give up 34 points to Matt Moore and Reggie Bush, imagine what Aaron Rodgers will do to them.
The Packers, meanwhile, maintained their perfect record with a road win against the Giants thanks to late game heroics by Rodgers and kicker Mason Crosby. The Oakland secondary has been increasingly inconsistent, but even if they bring their A game to Sunday Rodgers will still likely carve them up.
Add the fact that this is in Green Bay and the Packers should easily handle the unmotivated Raiders.
Prediction: Green Bay 44, Oakland 13
San Francisco at Arizona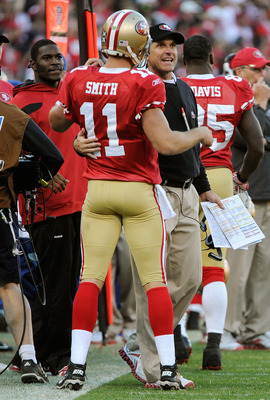 Thearon W. Henderson/Getty Images
The Cardinals upset the Cowboys 19-13 in Week 14 at home, but are only playing for pride at this point with the 49ers having clinched the division and a wild-card berth certainly out of reach.
While San Francisco is guaranteed a playoff spot with a 26-0 victory over the Rams, the 49ers still have a first-round bye to play for, so expect Jim Harbaugh to keep his troops properly motivated.
The 49ers beat the Cardinals 23-7 at home in Week 11, so expect a similar result even though the venue has switched.
Prediction: San Francisco 26, Arizona 10
Minnesota at Detroit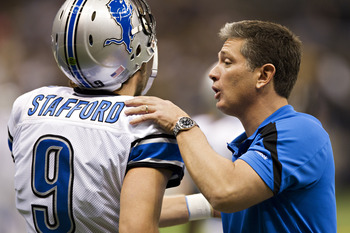 Wesley Hitt/Getty Images
The Lions have now lost five of their last seven games after Week 13's 31-17 loss against the Saints, and while the Vikings have lost their last three games they look like one of the more motivated cellar dwellers in the league.
So why would this turn into a massacre in favor of Detroit? Simple; because if the Lions don't come into this game fully motivated, their playoff hopes are essentially shot.
Detroit once looked like a top team in the NFC, but have utterly fallen apart lately. A home contest against the 2-10 Vikings will give the Lions a chance to remind the league that they really are pretty good when they stay composed.
Prediction: Detroit 28, Minnesota 13
Indianapolis at Baltimore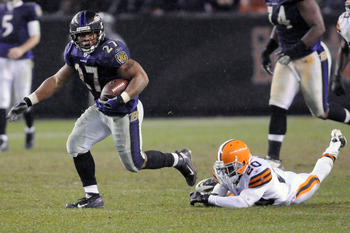 Jason Miller/Getty Images
Give the Colts credit. They kept within striking distance in their 31-24 loss in New England on Week 13, and played far better than anyone expected them too.
But after a game against a top NFL offense, they'll face off against one of the NFL's best defenses. Baltimore has played exceptionally well since their loss in Seattle in Week 10, and there is no way the Ravens will give up any divisional ground by losing to the winless Colts.
Indianapolis managed 24 points against the Patriots' porous defense, but against the Ravens, they'll be lucky to score anything.
Prediction: Baltimore 28, Indianapolis 0
Keep Reading