MLB Trades: Ranking 10 Worst Deals in AL Central History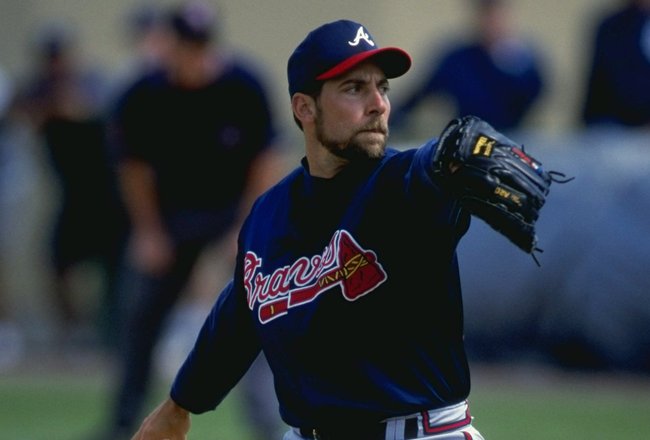 Harry How/Getty Images
Every team in Major League Baseball has a trade or two that they wish they could take back. At the time, these teams truly believed that certain trades were making their teams better. However, many became huge setbacks that took years to recuperate from.
Society always says that hindsight is 20/20, and teams do not really know the impact of any trade for at least two to three years following the move.
All teams make mistakes, but here are 10 trades that became franchise-changers for every team in the American League Central division.
10. White Sox Trade Nick Swisher to Yankees for Wilson Betemit and Two Others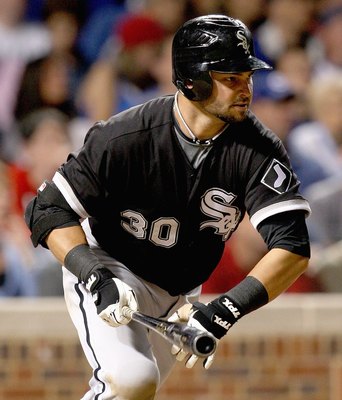 Jonathan Daniel/Getty Images
Not that Nick Swisher has been an amazing player for the Yankees since the trade, but he has provided some consistent numbers and provided key hits in pivotal situations.
This trade, which occurred during the winter of 2008 and involved other minor league players, is not on the worst list because of the impact Swisher made.
Swisher was basically traded for absolutely nothing. While Betemit was the key piece going to the White Sox, he only hit .200 once he got there and appeared in only 20 games.
The other players involved in the trade have been nonentities since the trade, and Swisher has gone on to win a World Series title.
It is hard to believe the White Sox traded a fan favorite away for pretty much nothing. Well done.
9. Royals Trade Jose Bautista to the New York Mets for Justin Huber
Dave Kaup/Getty Images
While the Royals had no way of knowing how Bautista would pan out, it is safe to say that this became one of their worst trades.
He went from being traded to the Mets to quickly going to the Pittsburgh Pirates. Bautista commented on the amount of trades and his feelings to the MLB Trade Rumors website.
"There's always a little bit of 'what the hell am I doing wrong that people don't want me,'" he said. "At the same time, you're going somewhere where people do want you. Mixed bag of feelings, but ultimately it was the best thing that happened to me at that point in my career."
Bautista has gone on to have some great success with the Toronto Blue Jays, including hitting 128 home runs and 421 RBI over the past four years.
Justin Huber, however, was a completely different story. He only played in 38 games and hit .173 over a span of three years. He has since played for both San Diego and Minnesota.
Imagine if they had kept Bautista and surrounded him with the amount of talent they currently have.
That would be scary.
8. Royals Trade Jermaine Dye to the Oakland A's for Neifi Perez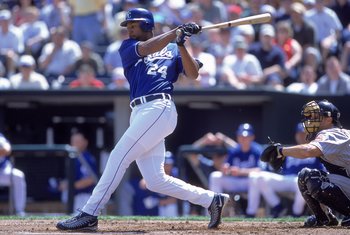 Brian Bahr/Getty Images
Because of his tremendous improvement, there was little hope that the Royals would be able to re-sign the potential All-Star. Therefore, they began listening to offers in order to get the most out of Dye they possibly could.
They completed a trade between themselves, the A's and the Rockies.
Perez played in 194 games for the Royals with a .239 batting average. While he played shortstop, he offered nothing to the team from an offensive standpoint.
Dye went on to have a solid career with Oakland but made a name for himself with the Chicago White Sox.
Who knows what could have happened if the Royals had decided to hang onto Dye? Would he have shown the numbers he proved while with Chicago? I guess we will never know.
7. Twins Trade Johan Santana to the New York Mets for Four Players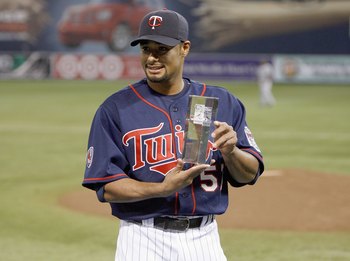 Scott A. Schneider/Getty Images
In 2008, the Twins were forced into a trade that dealt Johan Santana to the Mets for Carlos Gomez, Phil Humber, Kevin Mulvey and Deolis Guerra.
Because Santana was headed for free agency, the Twins figured they would get as much young talent as they could for Santana in the process. While Deolis Guerra is still with the team, even though he has not produced anything for the Twins, the other three are long since removed having provided nothing following the trade.
Santana has gone on to produce a fair amount of wins for the New York Mets. While he has had some health issues recently, he is expected to return to his usual, dominant form.
While the Twins have had some success since Santana's departure, imagine the success they may have had if they were able to re-sign Santana in 2008.
6. Tigers Trade Jair Jurrjens to Atlanta for Edgar Renteria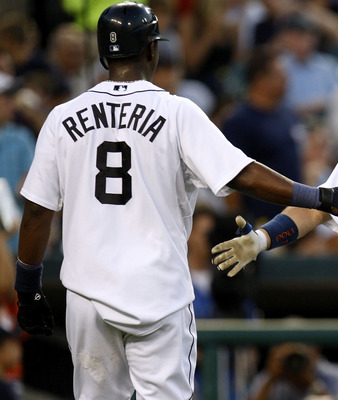 Gregory Shamus/Getty Images
Following the 2007 season, the Tigers felt they needed to secure an elite shortstop. Therefore, they decided to trade Jair Jurrjens to Atlanta for the 32-year-old Renteria.
Coming off a season in which Renteria hit .332 with the Braves, the Tigers' expectations were high. When all Renteria could muster was a .270 batting average with a .972 fielding average, the Tigers and fans were pretty upset.
After the trade, Renteria never could match the types of numbers he put up during the 2007 season with Atlanta.
Jurrjens, however, has become one of Atlanta's young stars and best starting pitchers. Recently, Jurrjens produced a 2.96 ERA and helped propel the Braves to contention until their famous September collapse.
There is no question that the Braves got the best in this deal, as Jurrjens has a lot of potential and will continue to improve as seasons pass.
5. Indians Trade Cliff Lee and Ben Francisco to Philadelphia for Four Players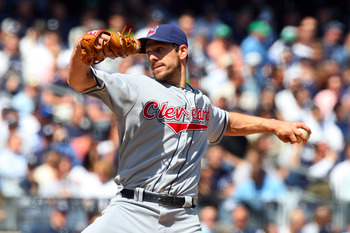 Jim McIsaac/Getty Images
While it is hard to determine the success of this deal because it has only been two years, one needs to look at the key figure of this trade.
Cliff Lee has been a consistently dominating pitcher no matter what jersey he is wearing. He has won 36 games since leaving the Indians in 2009.
The players received in the deal, including Jason Donald, Carlos Carrasco, Jason Knapp and Lou Marson all have shown promise and may help the Indians a great deal.
However, imagine if Cliff Lee had been a part of the Indians organization during the 2011 season. Could they have kept pace with the Tigers? Would they have had the better bullpen?
4. Indians Trade Brandon Phillips to Cincinnati for Jeff Stevens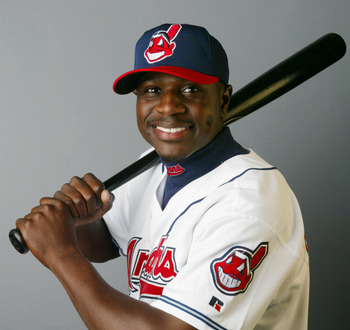 Rick Stewart/Getty Images
Before the 2006 season, the Indians decided to send Brandon Phillips to Reds for a young right-hander named Jeff Stevens.
First of all, Stevens never made the big league roster for the Cleveland Indians. He has since been moved to the Chicago Cubs.
Phillips, however, has made his career in Cincinnati. He has been a consistent performer in the field as well as in the batter's box. He has been a great hitter for the Reds, including hitting .300 this past season. Phillips has a knack for getting on base and continues to get better each year.
Had Phillips been at second base for the Indians this season, the outcome in the AL Central may have been drastically different.
3. Tigers Trade Luis Gonzalez to Arizona for Karim Garcia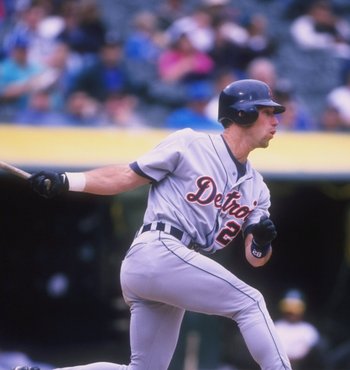 Otto Greule Jr/Getty Images
This trade, which happened between the 1998 and 1999 seasons, is one of the worst ever in Tigers history.
Gonzalez has gone on to hit 354 home runs and make a huge impact with the Arizona Diamondbacks, including hitting a World Series-winning single off of Mariano Riviera that went over Jeter's head in 2001.
In the season following the trade, Gonzalez hit .336 with Arizona with 26 home runs and only 62 punch-outs. There is no debate that this trade made his career and boosted Arizona to an instant contender for years to come.
Karim Garcia, however, is a different story. Garcia only appeared in 104 games and boasted a .216 batting average. He has been with several teams since that trade and has not provided much of anything to any team he has been a part of since.
Had Gonzalez stayed with Detroit, their plunge to bottom-dwellers during the years following the trade. Would the horrible season of 2003 existed?
Who knows?
2. White Sox Trade Sammy Sosa and Ken Patterson to Cubs for George Bell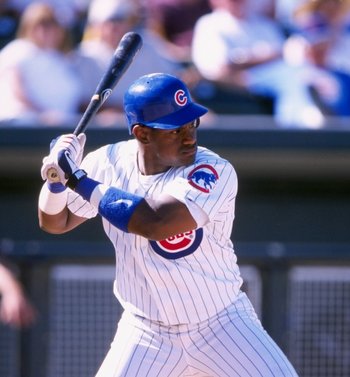 Brian Bahr/Getty Images
If ever there was a franchise-changing trade, the Sammy Sosa trade in 1992 has to qualify. While there is no question the White Sox felt they got the better player in George Brett, who provided a boost in his first year with the team, there is no question as to who won in the long-term.
Brett would provide very little for the team in 1993 and would go on to retire after that season.
However, Sammy Sosa did a little bit following this trade. He would hit 30 or more home runs and at least 100 RBI every year from 1995 to 2003. He also had his famous season in 1998 when he and Mark McGwire were battling for the home run title.
He became one of the best baseball players to ever play, even amidst the performance-enhancing drug rumors in the late '90s.
1. Tigers Trade John Smoltz to Atlanta for Doyle Alexander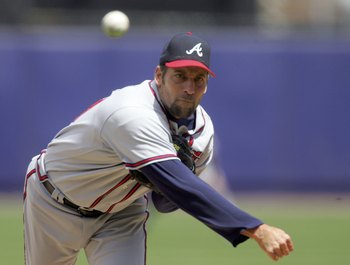 Jim McIsaac/Getty Images
In 1987, the Tigers made a move to improve their pitching for the upcoming postseason. Therefore, they traded young prospect John Smoltz to Atlanta for Doyle Alexander.
It may have seemed great at the time, but in the long run, this was the biggest franchise-changing move of them all.
While he was only with the Tigers for a short period of time, Alexander's 9-0 record and 1.53 ERA provided an immediate spark for the Tigers' pennant hopes. However, Alexander went 0-2 with a 10.0 ERA in the postseason. He would go on to pitch only two more seasons for Detroit with little to no success.
This would be the last time the Tigers would make the postseason until 2006.
John Smoltz went on to become one of the best pitchers in baseball history. As a starter for many years with Atlanta, he was forced to the bullpen with health issues. Because of this move, Smoltz became one of the best closers of all time. Smoltz accumulated 154 saves and 3,011 strikeouts in 3,395 innings pitched.
Pretty impressive.
Keep Reading