5 Biggest Homers in the NFL's Sports Media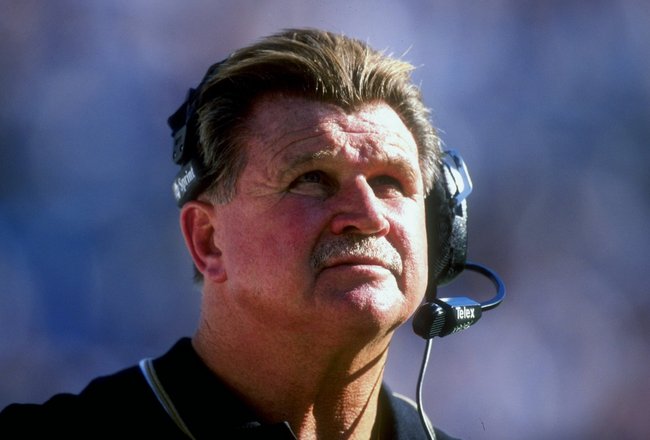 Vincent Laforet/Getty Images
Every NFL media personality works really hard to remain unbiased, but their preferences always find a way to surface. The human race is a very opinionated group; we develop strong feelings and typically aren't afraid to express those opinions.
Our world today is all about instant information and instant analysis. This often leads to very instinctive discussions, with little time to think before you talk. Sports media is one of the biggest industries impacted by the instant information.
When developing a list of the biggest homers, I tried to pinpoint personalities that often show their true colors.
Being labeled a "homer" is often seen as negative, but I don't necessarily feel this is true. These are people that are very passionate about a specific thing—something that was a major part in their life.
While we may get upset about their homer tendencies, it is something that is ingrained in their way of thinking.
No. 5: Merril Hoge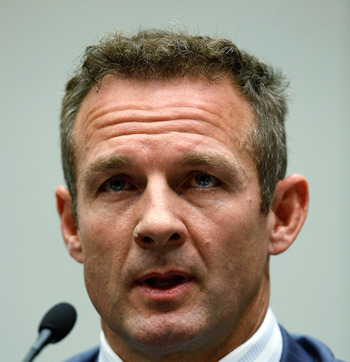 Chip Somodevilla/Getty Images
Merril Hoge is currently an NFL analyst at ESPN. He is one of the more outspoken analysts. His passion for football is apparent with each spoken word, as is his support for the Pittsburgh Steelers.
Hoge played eight seasons in the NFL—seven for the Pittsburgh Steelers. He is very loyal to the Steelers organization.
As with most analysts, Hoge's alliance to the Steelers is easily noticeable. However, he does a good job trying to remain as neutral as possible.
Loyalty: Pittsburgh Steelers
No. 4: Cris Carter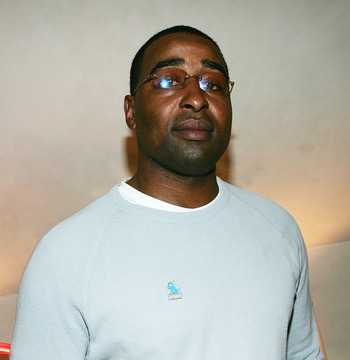 Evan Agostini/Getty Images
Cris Carter is currently an NFL analyst on ESPN. He spends the majority of his time on the Sunday pregame show. Carter doesn't hesitate to speak his mind and often has very strong opinions.
However, his opinions are often backed by fact. His analysis is very well thought out and he really has a tendency to sway your opinion.
Carter enjoyed a 15-year career playing wide receiver for the Philadelphia Eagles, Minnesota Vikings and Miami Dolphins. The majority of his career was spent in Minnesota, where he put together numbers that may result in a Hall of Fame enshrinement.
While Carter will always support and back Minnesota, he has much more loyalty to the wide receiver position.
Carter feels that the wide receiver position is one of the most important on the football field. He has a tendency always back the wide receivers in any controversy.
Loyalty: Wide Receivers
No. 3: Mike Golic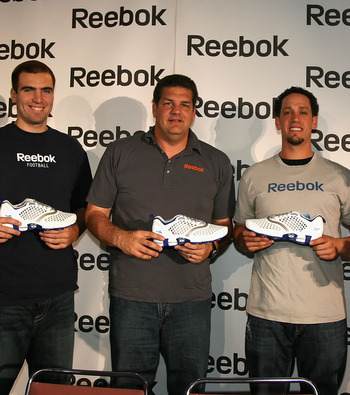 Christian Petersen/Getty Images
Mike Golic is currently an ESPN personality who co-hosts the morning radio show Mike and Mike. Golic is paid to discuss and provide an opinion on every big sports topic. He has some very strong opinions, especially when it comes to specific topics.
Golic played football at Notre Dame and then for the Houston Oilers, Philadelphia Eagles and Miami Dolphins. He often reminisces about his time in Philadelphia, as it was the most successful stretch of his career. However, his true love and loyalty lies with Notre Dame.
Not only did Golic play for the Notre Dame football team, but he also has two sons on the current Notre Dame football roster. Golic has found himself in several heated discussions regarding Notre Dame. He often comes to the defense of the university.
Golic is not only a Notre Dame homer, but he is also a defensive homer. He truly feels that the job of a defensive lineman is one of toughest on the field. Golic is often criticized by his co-host Mike Greenberg for his hatred of quarterbacks.
Loyalty: Notre Dame, Defensive Tackles
No. 2: Mike Ditka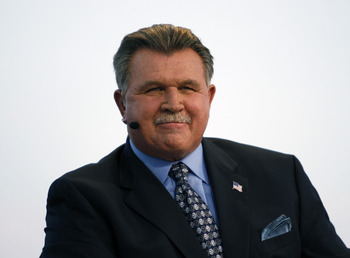 Allen Kee/Getty Images
In Chicago, Mike Ditka is known as "the coach;" he is seen as a folk hero. Ditka played tight end for 11 seasons for the Chicago Bears, Philadelphia Eagles and Dallas Cowboys. He then went on to become the head coach for the Chicago Bears and New Orleans Saints.
Outside of his Hall of Fame career, Ditka is known for his 1985 Super Bowl victory. He coached the Chicago Bears in that Super Bowl season, which immediately made him a Chicago hero.
Ditka may have spent time outside of Chicago, but he will always be seen as a Chicago sports hero.
Ditka currently works for ESPN and can be seen every weekend picking the Chicago Bears to win. His ties and loyalty will always be with the Chicago Bears.
Loyalty: Chicago Bears
No. 1: Rodney Harrison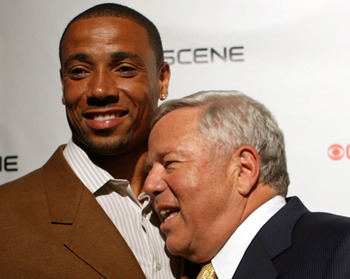 Mary Schwalm/Getty Images
Rodney Harrison is an NFL analyst on NBC's Football Night in America. Prior to his broadcasting career, Harrison played safety for the San Diego Chargers and New England Patriots. Harrison is seen as one of the main parts of the Patriots' Super Bowl-winning teams.
Harrison is a very outspoken individual, both during and after his playing career. He is one of the ex- Patriots who constantly throws praise at the organization. His love for the Patriots is very noticeable and he seems to always find a way to work them into the conversation.
One of the main reasons Rodney Harrison makes this list is because of the way he makes his opinions. He is very outspoken and isn't afraid to voice some controversial opinions.
Loyalty: New England Patriots
Keep Reading