Ranking the Top 5 Two-Sport Athletes in NFL History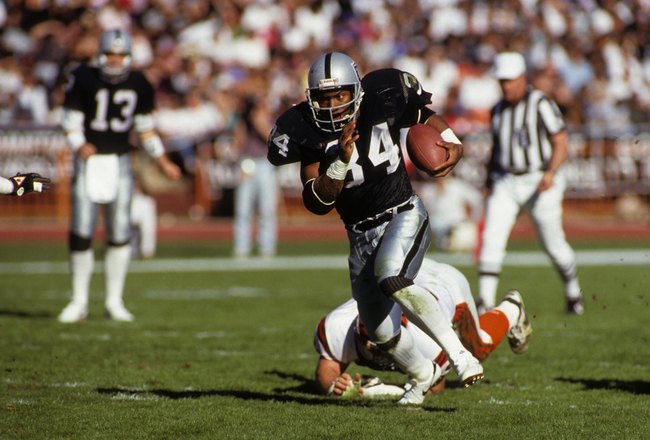 George Rose/Getty Images
Making it to the pros and becoming an NFL athlete takes an incredible amount of skill and athleticism. The feat of becoming a pro athlete is one that is extremely difficult, aspired to by many but accomplished by few.
What's even more impressive is that amongst the small percentage of athletes who have graced the field in the NFL, there are a few players who are known for reaching a high level of success in multiple sports.
Here is a list of five who did it best.
Bo Jackson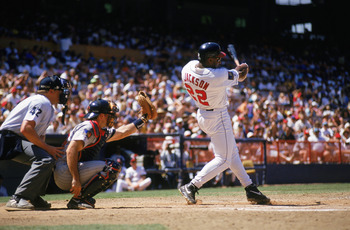 Jed Jacobsohn/Getty Images
Growing up his entire life as a standout in football and baseball, Bo Jackson is easily one of the most well-known two-sport athletes of all time.
Drafted by the Yankees right out of high school, Jackson decided to attend college at Auburn University, where he excelled in baseball and football.
After winning the Heisman Trophy in college, Jackson was selected by the Buccaneers as the first pick in the 1986 NFL draft, though he never played for Tampa Bay and wound up with the Oakland Raiders the next season. He continued to play baseball as well for the Kansas City Royals.
A hip injury ended his football career very early and shortened his baseball career, but he still accomplished a feat never before accomplished by any other pro athlete when he was named an All-Star in both sports.
Deion Sanders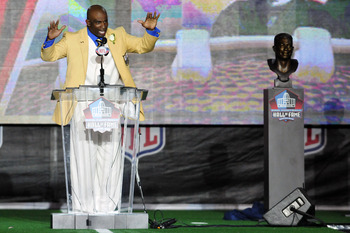 Jason Miller/Getty Images
A Pro Football Hall of Famer, football was not Deion Sanders' only skill.
As a matter of a fact, Sanders is the only person to ever participate in a Super Bowl and a World Series as an athlete, as well as being the only person in the history of pro sports to ever score a touchdown and hit a home run in the same week.
Sanders most famously played 14 seasons in the NFL but also spent nine years playing baseball.
Jim Brown
Markus Boesch/Getty Images
One of the greatest to ever play NFL football, Jim Brown is a Pro Football Hall of Famer for setting numerous rushing records as the running back for the Cleveland Browns.
On top of being great at football, Brown was also an excellent lacrosse player. While attending Syracuse, Brown played lacrosse in addition to football and was a two-time All-American. He is also in the Lacrosse Hall of Fame.
Jim Thorpe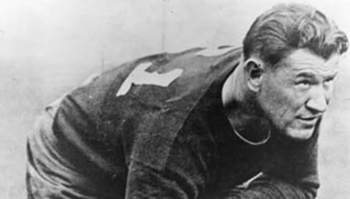 Jim Thorpe is unquestionably one of the greatest athletes of all time. A standout in a number of sports, Thorpe enjoyed very successful professional careers in track and field, baseball, basketball and football.
As a football player, Thorpe played for the Canton Bulldogs, who later became one of the first teams to join the NFL.
Playing in 52 NFL games, Thorpe was selected to the first-ever All-NFL team.
Herschel Walker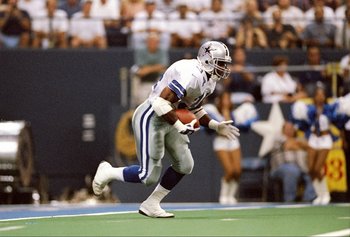 Stephen Dunn/Getty Images
A Heisman Trophy winner in college, Walker is well known for his 14-year career in the NFL playing for the Cowboys, Vikings, Eagles and Giants.
What many people don't know is that Walker participated in the 1992 Olympics as a member of the U.S. bobsled team.
Walker is now a mixed martial arts fighter as well.
Keep Reading