Los Angeles Mayor Does Not Want Mark Cuban to Buy the Dodgers
November 7, 2011
Los Angeles Dodgers fans around the country (and especially in the greater L.A. area) are practically begging for Dallas Mavericks owner Mark Cuban to buy the team and "save the Dodgers."  Think that's just hyperbole?  There's a website.  There's also a Facebook page.  How about several television and print news pieces?
There's one man in Los Angeles who apparently does not echo that sentiment though—and he's got a pretty large soapbox from which to speak.
Los Angeles Mayor Antonio Villaraigosa sent a letter to Major League Baseball Commissioner Bud Selig that was released on Friday.   In it, he states that "Dodger fans and all Angelenos deserve an owner who loves and believes in this city, who understands that the Dodgers and their historic baseball stadium are not just a team; they are a collective community asset."
He goes on to say "I understand that Major League Baseball is a business first and the outcome of any auction and final decisions must be fiscally successful for all. However, I urge you to weigh heavily the merits of local ownership."
Hold on just a second Mr. Mayor.  You're excluding quite a few suitors who could possibly be great for the team.
One possibility that has Dodger fans excited is an investment group led by former Dodger legends Steve Garvey and Orel Hershiser.  Steve Garvey and Orel Hershiser running the team?  How great would that be for Dodger fans?  According to Mr. Villaraigosa, there's a problem with that.
While Steve Garvey does in fact reside in Southern California, he was raised in Florida and went to college in Michigan.  He relocated though so it's OK right?  I don't know, so did Frank McCourt.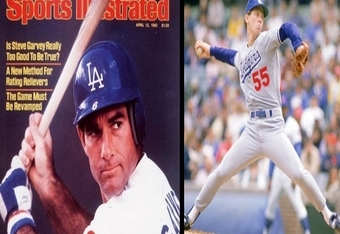 Orel Hershiser grew up in New York and New Jersey and currently lives in Las Vegas.  That's not local at all.  We haven't even touched on the rest of the (so far unnamed) investors in the group.  Who knows where they're from.  Obviously, this group is out, according to the Mayor's logic.  Sorry, Dodger fans.
Despite a clamoring of support for Mark Cuban from Dodger fans and Los Angeles residents, he's apparently out too.
That just leaves very wealthy businessmen who reside in Antonio Villaraigosa's political area.  They are the ones who can help his career the most.  No need to consider your actual constituency right, Mr. Mayor? 
I will stop short of turning a sports article into a political statement.  I suggest that Mayor Villaraigosa keep the same thing in mind when talking about sports in the future.