World Series Demonstrates Need for MLB Teams to Change Managerial Structure
October 29, 2011
Doug Pensinger/Getty Images
If it weren't for manager Ron Washington, the Texas Rangers would have won the 2011 World Series. As it is, they lost in seven nail-biting games to Tony La Russa and the St. Louis Cardinals, an inferior team with an only slightly better manager.
La Russa and Washington combined to commit over 30 gross tactical gaffes in this sloppy Fall Classic, a matchup largely redeemed only because of the closeness of the contests; a few legendary performances; and an abundance of talent. They are terrible in-game strategists, but not measurably worse in that regard than most other big-league managers. The skippers of MLB teams who do their teams more good than harm with in-game decisions can be easily counted without putting down your copy of 'Weaver on Strategy.'
Obviously, a manager's job extends beyond the simple choice of where to bat Hanley Ramirez or when to call on which relief pitcher. Pundits are fond of reminding those who malign big-league managers that the job demands more than strategic acumen, and these same so-called experts assert that none of us who have never managed could handle the job.
That, of course, is ridiculous, but perhaps even more so than first meets the eye. After all, the duties these people ascribe to the men who have managerial jobs right now are not necessarily things those skippers do well themselves.
Managers in MLB today are tasked with at least four major areas of responsibility.
1. Strategic Personnel and Tactical Decisions
These are the most tangible, important part of what current managers do. They include decisions like whom to play, and where, and when to use infield shifts, intentional walks, sacrifice bunts and stolen bases. When should a starting pitcher be removed? Who should pitch the highest-leverage innings out of the bullpen? The manager has to have these answers perpetually at the ready. In this role, it is his job to decide when a player needs to lose playing time, or get more of it.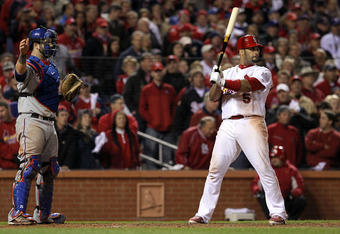 Jamie Squire/Getty Images
2. Media Relations and Team Spokesperson
From holding court in the dugout before games to the hard questions at the post-game press conference, the manager has to be the fall guy whenever the team is struggling. He must communicate effectively with beat writers and reporters; report on injuries; and answer sometimes prying or prodding questions about struggling players.
3. Leadership
This seems to be the role by which traditional managerial apologists set the most store. The skipper, as they say, must be a leader of men, the kind of person who demands and earns respect but is also understanding, patient and encouraging to his charges. He must fire his men up when they seem flat, and soothe them when they run too hot. 
4. Coaching on Physical Aspects
It's an underrated component of the job, one increasingly dominated by pitching coaches, hitting coaches and instructors. Truthfully, this aspect is neglected by too many teams these days. Drills happen on a very limited basis after Spring Training.
That's a lot on a manager's plate. It sort of feels like three or four jobs lumped into one, doesn't it? It is.
Instead of asking this much of managers, who are frequently former players under-qualified for three out of four elements, it's high time someone examine the power structure inside a big-league dugout and change it for the better. Let's redistribute those powers, using the Rangers as our model.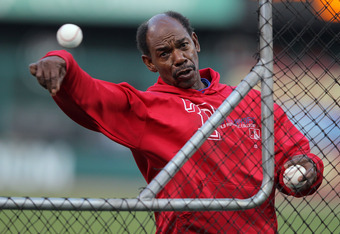 Doug Pensinger/Getty Images
Ron Washington Becomes Bench Coach
The bench coach is functionally an assistant manager already. The role usually goes to a manager's most trusted friend in the game, someone in whom the skipper (or someone in the front office) sees great leadership and the makings of a future manager himself.
In this new configuration, though, the job would go to someone like Washington. He seems to be a fine leader and good influence on players, but his real talent is for on-field instruction. he is as hands-on as any manager in the game, and it makes sense, since he played three infield positions most of his career. The bench coach role should go to the instructional specialist.
Creation of Team PR Specialist
This is certainly an existing role in every MLB organization, but too often, the PR people stay upstairs and generate press releases and front-office announcements. A better use of public relations talent in the new world of media coverage in sports would be for a very charismatic, knowledgeable person to sit in the dugout during games, talk to coaches and players before and after, and act as the primary outlet of information for reporters.
It's important that managers be good with the media only because teams force them to sit down in a room and talk through their mistakes and their choices with writers and reporters every day. If those duties were scaled back, it would be less important that an in-game decision maker be able to speak easily with the media.
Nolan Ryan Becomes Head Coach
The NBA has head coaches. The NFL has them. These men are tacticians, masterminds, but most of all, motivators. They are icons in whom their players put far more trust than do baseball players in their managers. A good head coach could handle the day-to-day chore of getting the most out of his players, without feeling uncomfortable delegating responsibilities with which they are unfamiliar.
Hire Tom Tango as Manager
Manager is actually a perfect title. Managing the game and the situations it presents are what the gig should be all about. It's just been twisted until it also means managing personalities, which is a bad idea.
This is where baseball absolutely must let more enlightened men into its doors and its dugouts. In-game tactics can change everything. We need no further evidence of that than is provided by this World Series. Using statistically optimal strategies at all times could win a team an extra three to five wins per year, and Tango is one of the savviest men in the game in this regard.
It's this easy. The Rangers could be World Series champions right now if they had done this a year ago. The Atlanta Braves could be, too. Managers aren't bad at their jobs; they just have too many jobs to be good at all of them. It's time MLB front offices got a clue and sent in some reinforcements.