Arizona Diamondbacks: Can Kirk Gibson's Team Repeat as NL West Champs?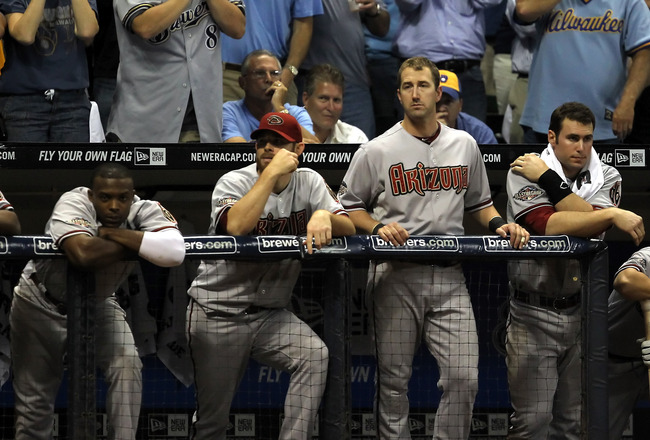 Jonathan Daniel/Getty Images
The 2011 Diamondbacks captured the NL West crown with a comfy eight-game lead and balanced roster. The lineup finally cut down on strikeouts to post the league's ninth highest run total and the quarter of Ian Kennedy-Daniel Hudson-Joe Saunders-Josh Collmenter combined to overcome the Giants imposing staff.
There could be massive turnover in the NL West as the Giants, Rockies and Dodgers regroup, but the division is still Arizona's to lose.
Here are the biggest issues facing the team in 2012.
Young Studs or Overachievers?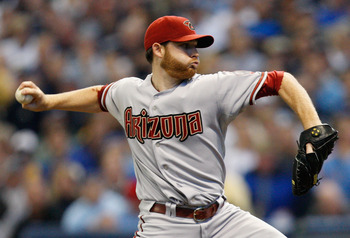 Jared Wickerham/Getty Images
The Diamondbacks greatest 2011 improvement came in the pitching department despite playing in a true hitters park.
Ian Kennedy continued his transformation from Yankees cast-off to staff ace (2.88 ERA, 1.09 WHIP), while Daniel Hudson emerged as a capable No. 2 starter. Rookie Josh Collmenter adds promise to the rotation and will be counted upon to supplant the predictable regression of veteran Joe Saunders.
The team requires repeat performances in 2012 but with favorable young contracts, they don't have a costly immediate decision to make.
Swing for the Fences?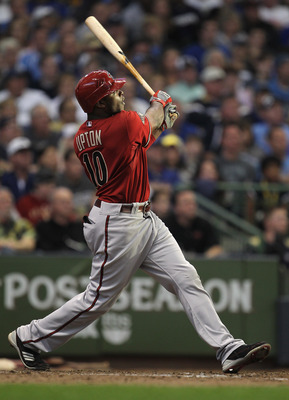 Jonathan Daniel/Getty Images
The 2011 Diamondbacks freed themselves from the high strikeouts power of 2010 hitters, like Mark Reynolds and Adam LaRoche, to create a more balanced lineup but holes remain.
Power once used to drive this offense, but Justin Upton was the only D-back to hit more than 20 HR, and there is no patient leadoff hitter on the roster. The team needs all-around bats like Chris Young, Ryan Roberts and Miguel Montero to protect Upton throughout 2011.
Stephen Drew's Health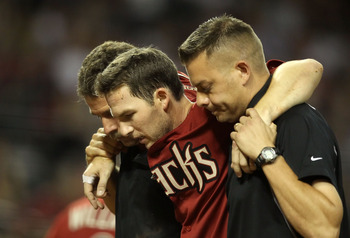 Christian Petersen/Getty Images
Drew is a capable defender and second-hole hitter whose injury-plagued 2011 was offset by the surprising contributions of utility infielder Willie Bloomquist.
No hitter in the D-Backs lineup has as much turnaround potential as Drew and with a final year at $7.75 million, he has ample motivation to perform. His left-handed bat looks perfect in front of Justin's righty wood as Drew has the talent to be a top-10 SS.
Bullpen Stability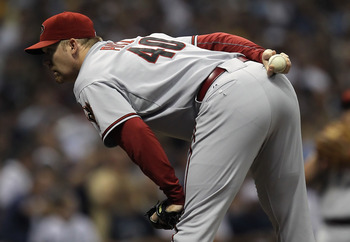 Jonathan Daniel/Getty Images
You must be able to finish close games in order to beat the likes of Clayton Kershaw and Tim Lincecum and the Ariona 'pen was fantastic in 2011.
Closer JJ Putz carries 45 saves and a sub-1.00 WHIP into a contract year and righty flamethrower David Hernandez is a more-than-capable setup man.
Josh Byrnes, the San Diego Padres new GM, made sizeable efforts to build the D-backs bullpen in his short tenure and it's paramount for the young staff to trust in the relievers behind them.
Keep Reading

Arizona Diamondbacks: Like this team?