Terrell Owens: Where Will the NFL Great Land Next?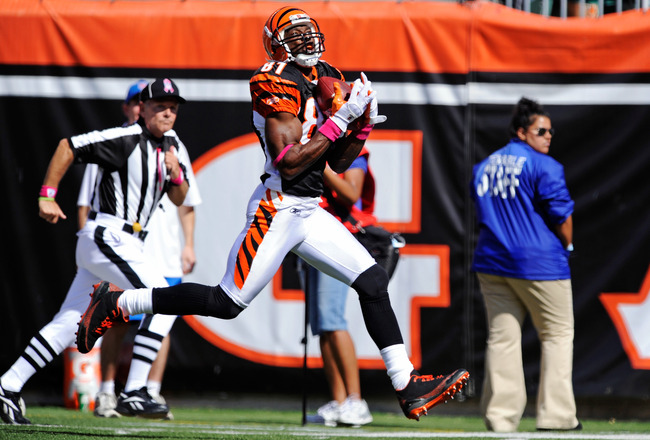 Jamie Sabau/Getty Images
If a free-agent wide receiver holds an open workout, but no one is there to see it, did it really happen?
That's exactly what took place on Tuesday as future Hall of Famer Terrell Owens showed his stuff in front of cameras and reporters—but no NFL scouts.
The second-most productive wide receiver in league history will now send videos of the workout to all 32 teams and wait for his phone to ring.
Here's a breakdown of possible landing places, going from least to most likely.
Washington Redskins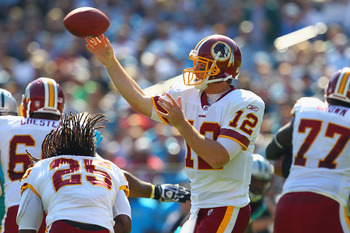 Washington Redskins
Dilip Vishwanat/Getty Images
The Redskins sit at 3-3, one game behind the division-leading New York Giants.
Wide receiver Santana Moss is out for at least five weeks, the offense is tumbling, and Washington needs to do something drastic to save the season.
Dan Snyder might be willing to take a gamble.
Odds: 12-1
San Francisco 49ers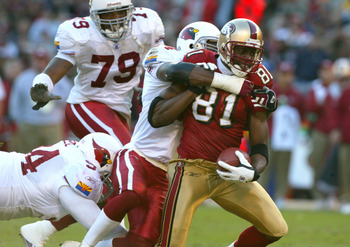 Jed Jacobsohn/Getty Images
Could T.O.'s career end in the same place it started?
At 5-1, San Francisco is sitting pretty in the NFC West—the rest of the division has three wins combined. Coach Jim Harbaugh could afford to be patient integrating Owens into the offense.
The 49ers probably don't need Owens to win the division, but they will need more firepower to win in the playoffs.
Odds: 10-1
Buffalo Bills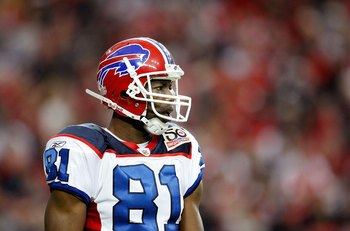 Kevin C. Cox/Getty Images
The Buffalo Bills find themselves at 4-2 early in the season with an up-and-coming offense featuring quarterback Ryan Fitzpatrick and running back Fred Jackson.
There is some young talent at receiver but Fitzpatrick would benefit from having a wideout who's "been there, done that" if the Bills want to compete for a playoff spot.
Owens spent one season here in 2009 with mixed results.
Odds: 9-1
Tennessee Titans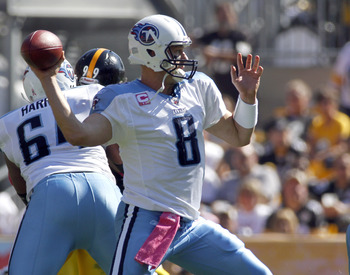 Justin K. Aller/Getty Images
A logical landing point for the six-time Pro Bowler, the Titans have had a huge void at wide receiver since Kenny Britt's season-ending injury a couple weeks ago.
Without a deep threat, opposing defenses have been able to load the box and stuff Chris Johnson.
Tennessee has already expressed interest in bringing in Owens for a workout, and John Manasso of Fox Sports Tennessee seems to believe the Titans are the leading contenders for the most likeliest of teams to take a chance on Owens.
He might be just what they need.
Odds: 5-1
Oakland Raiders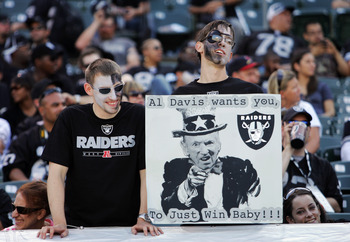 Brian Bahr/Getty Images
T.O. on the Raiders makes the most sense.
Oakland just signed Carson Palmer, who had success getting the ball to him last year in Cincinnati. The Raiders' young receivers are developing well, but overall are still inconsistent; Hue Jackson could use a proven playmaker in an offense that is currently in flux with a new quarterback and the recent injury to Darren McFadden.
Plus, it's a classic Al Davis-type move.
Odds: 4-1
Nowhere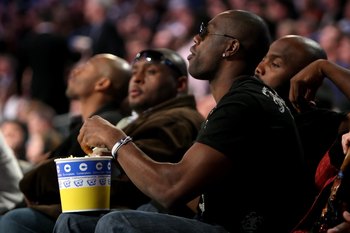 Chris Graythen/Getty Images
There's a reason that no NFL team showed up to watch his workout.
There haven't been many receivers in league history who have been productive into their late-30s. Jerry Rice said today that he believes "without a doubt" Owens will play in the league this year. With all due respect, we disagree with Mr. Rice.
Put away the popcorn—odds are Owens never plays another down in the NFL.
Odds: 3-2
Keep Reading