World Series Game 5: Why CJ Wilson Needs to Get the Win Over Chris Carpenter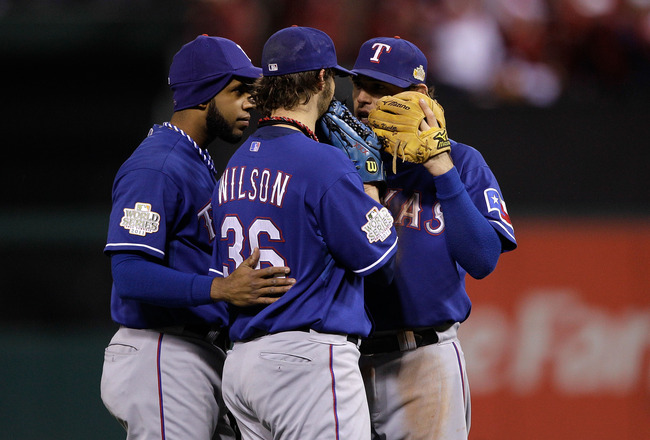 Rob Carr/Getty Images
CJ Wilson's start on Monday will be his last of the season and potentially his last as a Ranger. It will also be his most important start yet. He could put the Rangers within one win of the franchise's first ever world series title.
His performances in the postseason have been far from ideal, but here's his last chance to change things. And, as the MLB commercial says, "Legends are born in the postseason."
History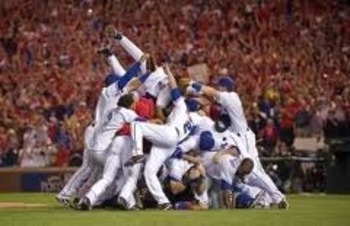 It's a simple concept. History's numbers show that whoever wins Game 5 in 2-2 circumstances like this goes on to win the World Series two-thirds of the time.
Repeat Game 1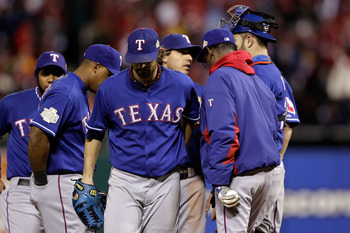 Rob Carr/Getty Images
In game one of this series, we witnessed the same matchup between Wilson and Carpenter. But Carpenter far outshone him.
This will be Wilson's fourth postseason game where he's had the chance to give his team the lead. He needs to finish off the postseason 1-3, not a shocking 0-4.
Regular vs. Postseason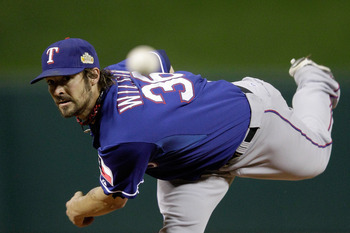 He's coming off a 16-7, 2.94 ERA season, but his postseason numbers do not match up. He's 0-3 with a 7.17 ERA.
Wilson has walked 14 batters (three intentional) and has allowed six home runs. This is his only shot to prove his postseason performance can be equally as good as his regular season.
The Future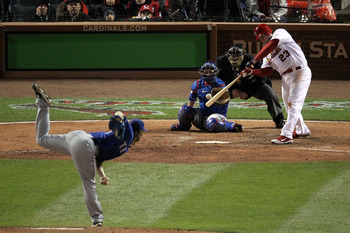 Jamie Squire/Getty Images
Wilson is a hot ticket right now. An absolute ace in the regular season, winning 16 times and striking out 200 hitters—this game can validate his skills and ability for the teams looking to add him to their rotation.
This is his time to cement is name as the go-to-guy in the postseason; the game in which his career—up to this point—comes down to.
Fans and managers alike are watching to see if he can play ball when it counts most.


Keep Reading

Texas Rangers: Like this team?