Chicago Bears: Winners and Losers from Da Bears' Win vs. Buccaneers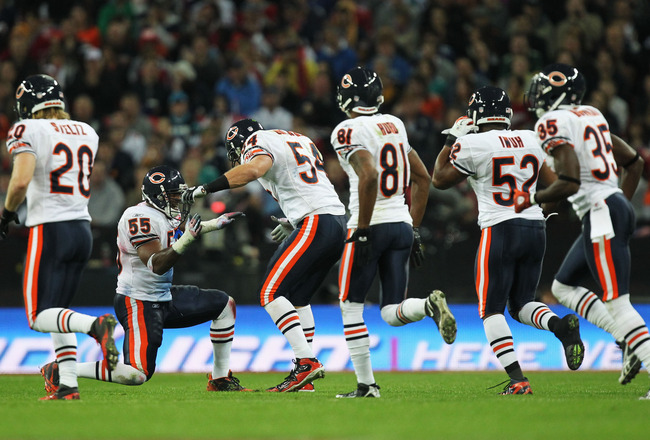 Streeter Lecka/Getty Images
The Chicago Bears are on a roll after beating the Tampa Bay Buccaneers 24-18 in Week 7 of the NFL.
Winning in London makes it two straight for the Bears, making them 4-3 and back in the playoff hunt.
Some players were up to the task and played well, while others not so much.
Check out the winners and losers from the game.
Winner: RB Matt Forte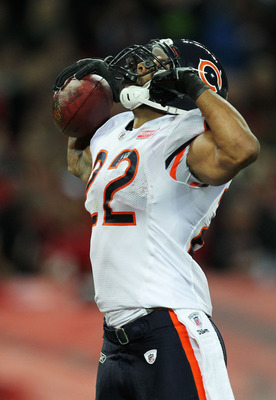 Streeter Lecka/Getty Images
What else needs to be said of running back Matt Forte?
The guy's a beast.
He had over 100 rushing yards in the first half alone, including an impressive 32-yard score where he broke a couple tackles.
Forte had 145 rushing yards and a touchdown. He also added 38 receiving yards.
Those yards propelled Forte to over 1,000 yards of total offense. He is the first player since 2004 to have over 1,000 yards in the first seven games.
The only other players to accomplish that feat were Priest Holmes and Tiki Barber.
Loser: SS Chris Harris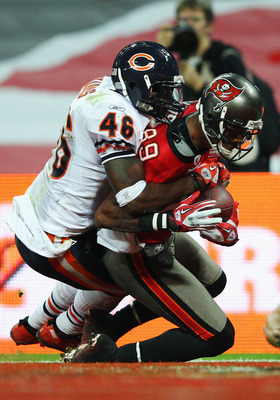 Warren Little/Getty Images
Strong safety Chris Harris started against the Tampa Bay Buccaneers after being benched last week.
Harris, though, did not play well.
He was beat on a 24-yard touchdown to Tampa Bay wide receiver Dezmon Briscoe in the fourth for the Bucs to inch within three points.
He had three tackles and a pass defended.
Winner: WR Roy Williams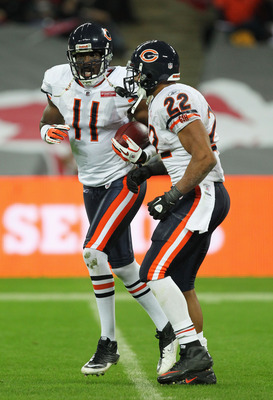 Streeter Lecka/Getty Images
Wide receiver had his first touchdown as a Chicago Bear.
In the second quarter, Williams got separation from Tampa Bay cornerback E.J. Biggers for a 25-yard score to put the Bears up 14-2.
He also had a nice crack block on a Tampa Bay safety that was key on running back Matt Forte's 32-yard touchdown.
He finished the game with four catches for 59 yards.
Loser: QB Jay Cutler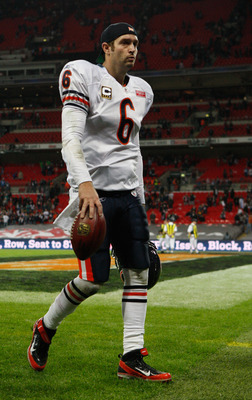 Streeter Lecka/Getty Images
While quarterback Jay Culter did not have a terrible game, it was a dip from his 107.75 passer rating the last two games.
Cutler was 17-for-32 for 226 yards with a touchdown and two interceptions. His passer rating was 60.2, his second lowest of the season.
In the fourth quarter, Cutler had a bad throw to Tampa Bay safety Corey Lynch that was picked off. That turnover eventually led to a touchdown.
Winner: Chicago Bears Secondary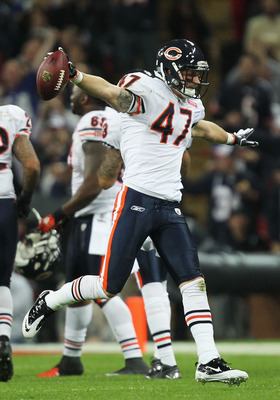 Streeter Lecka/Getty Images
The Chicago Bears secondary stepped up its game against Tampa Bay after struggling all season.
Safety Chris Conte and cornerback D.J. Moore both picked off Tampa Bay quarterback Josh Freeman.
Cornerback Charles Tillman led the team with 10 tackles.
The secondary also successfully defended five passes.
Loser: Chicago Bears Defensive Line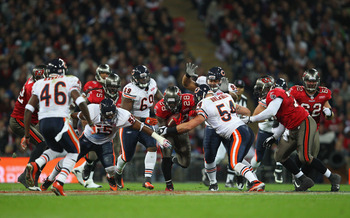 Warren Little/Getty Images
The Chicago Bears defensive line could not repeat last Sunday's dominance against the Minnesota Vikings. That game, the line had five sacks and made quarterback Donovan McNabb's life miserable.
Against the Tampa Bay Buccaneers, quarterback Josh Freeman had a lot more time.
The line had only nine tackles, two quarterback hits and a sack.
Winner: Coach Lovie Smith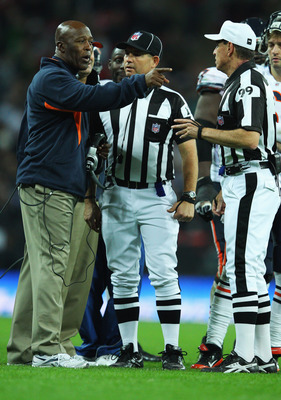 Warren Little/Getty Images
Head coach Lovie Smith was feeling some heat for the Bears' 2-3 start.
What Smith did was go back to a run-first offense where running back Matt Forte has simply dominated.
Running the ball has produced two straight wins.
The defense also did well by intercepting Tampa Bay quarterback Josh Freeman four times, with cornerback D.J. Moore having the game-winning turnover.
Smith also made the Bears look good in England, something that could be difficult back home.
Bob Bajek is a writing intern at Bleacher Report. He is also a freelance reporter and can be followed at Patch.com and Twitter.
Keep Reading

Chicago Bears: Like this team?