St. Louis Rams vs. Dallas Cowboys: Live Score, Highlights and Analysis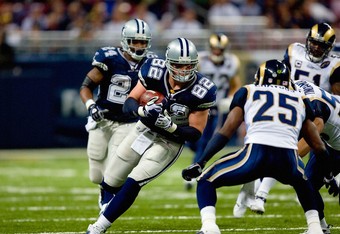 Dilip Vishwanat/Getty Images
It's time, Dallas. It's time.
The Cowboys have reached the point of no return, like the top of a roller coaster for the 2011 season. In my eyes, this is a must-win game for the 'Boys, as Dallas currently sits at 2-3 and a loss to the Rams would seriously damage their playoff hopes.
The Rams will be without starting quarterback Sam Bradford, as he's out with an ankle injury. Backup quarterback A.J. Feeley will get the start.
Feeley has experience against Dallas, but the Cowboys shouldn't have many issues trying to contain him.
Dallas is stout against the run, and because Rob Ryan's defense likes to blitz and confuse quarterbacks, A.J. should be in for a long day turf examination.
Bottom line is that Dallas should win decisively against the Rams and should even their record to 3-3. While I do not believe that the 'Boys are looking past the Rams, this should start a sequence of games against teams that are either sub .500 or not playing well at the moment.
Its time for Dallas to step up and grab the Rams by the horns—to take control of their own destiny by beating up on the winless Rams.
Final Score
Cowboys 34

Rams 7
Cowboys drop the Rams 34-7 behind the legs of DeMarco Murray and a strong Cowboys defense.Dallas improves to 3-3 and take off for Philly next week in a key division match-up.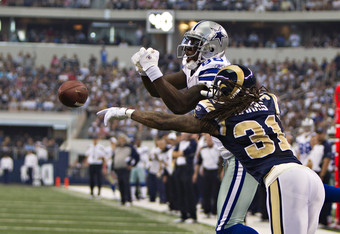 Cowboys now pouring it on as Romo finds Dez Bryant in the end zone to extend the Cowboys lead to 34-7. Cowboys playing around in the playbook at this point.
A dominating performance today by the 'Boys but nothing to get to excited about. Dallas was supposed to beat up on the Rams and that's exactly what they did. Murray did a great job of running the rock today but Dallas handled business like they were supposed to.
Touchdown Cowboys. Third string running back Phillip Tanner takes it in from six yards as the Cowboys go up 27-7.
On the day the Cowboys have 268 rushing yards with 235 coming from Cowboys running back DeMarco Murray.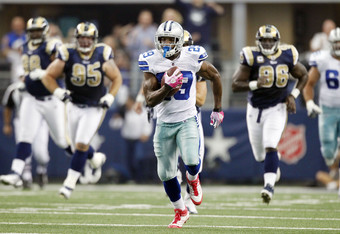 DeMarco Murray has 235 rushing yards on the day, a Cowboys rookie record.
Dallas has yet to bring Feeley down with a sack but they continue to bring pressure and force punts. Dallas takes over after St. Louis boots it away but I wouldn't expect anything more than a field goal or punt from the Dallas offense.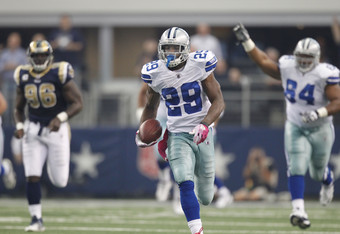 'Boys running back DeMarco Murray is up to 172 rushing yards for the day. Great for the rook but the Rams rush defense is...awful.
Cowboys field goal kicker Dan Bailey boots a 51 yarder after the Cowboys drive stalls. Dallas up 20-7.
So far DeMarco Murray has 149 rushing yards after starting the game with a 91 yard touchdown run. Murray is rushing against one of the league's worst rush defenses but this should do wonders for the rookie's confidence.
As the Cowboys continue their march down the field Cowboys beat writer Derek Eagleton made mention of this on twitter: "Dez now has more catches in 2nd half of this game than he's had in second half of all games this season combined (2)."
Crazy stat but at least Bryant is playing better in the second half.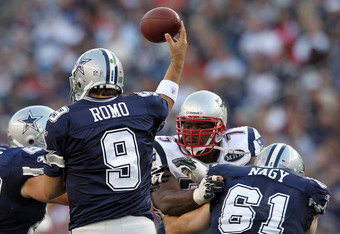 At this point in the ball game Romo is 8/15 for 98 yards and one touchdown. Not very Romo like.
Dallas' defense holds after turning the ball over the Rams. St. Louis has to punt it away and as Dallas takes over Tashard Choice will probably never see the field again this game.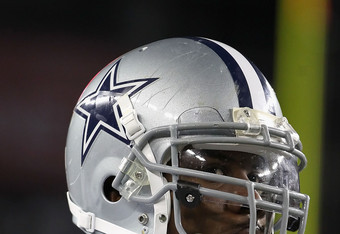 And Dallas promptly turns the ball over after running back Tashard Choice fumbles it. He's hurt--hope he gets better--but he's earning no extra cool points with Cowboys fans with his play of late.
The Cowboys receive the ball coming out of halftime and need, I repeat, need to score to extend their lead by scoring a touchdown son.
A side note before halftime starts in Dallas: The Cowboys have scored 17 points off of Rams turnovers. As both teams take it to the locker room the Cowboys are still struggling in the red zone and the Rams miss Sam Bradford.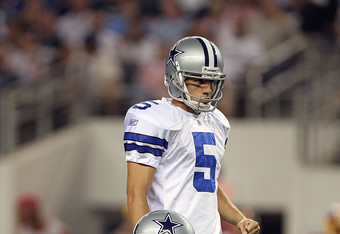 The Cowboys are stymied by Dez Bryant and not the Rams. Bryant drop two crucial red zone passes that could have gone for touchdowns. Dallas extends their lead to 17-7 over St. Louis after a quick field goal by Dan Bailey.
Dallas has a 1st and goal with 1:35 seconds remaining in the 1st half. Cowboys are on the Rams 10 yard line.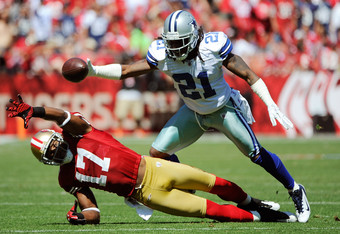 Cowboys cornerback Mike Jenkins picks off Rams qb A.J. Feeley at the Rams 30 yard line. Dallas has a chance to extend their lead on St. Louis.
Cowboys had to punt back to the Rams with about 5 minutes to go in the 2nd quarter. This is their chance to tie it up with the 'Boys. Rams driving...
The Rams answer the Cowboys with a short Steven Jackson run as St. Louis narrow the Cowboys margin to 14-7.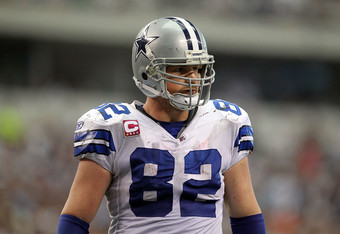 Touchdown Cowboys. Romo to Witten in the back of the end zone as the Cowboys go up to 14-0.
The Rams are challenging the fumble of Cadillac Williams. They are saying that Elam never reestablished himself after stepping out of bounds.
Yeah--A wasted challenge by the Rams as the call was upheld and the Cowboys have the ball. 1st and 10.
Smith is being carted off of the field but he was able to wave his hand while on the cart. Hope that Smith is ok.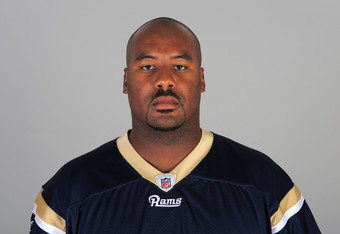 Rams offensive lineman Jason Smith is down with a serious injury. They have removed his facemask and according to Fox Sports his breathing is "very labored." Praying for a safe recovery and will keep you posted on his progress.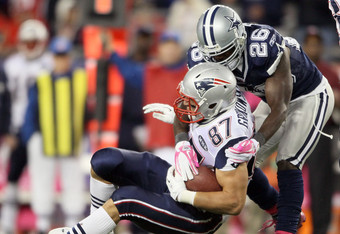 The Cadillac was just in a fender bender. Rams running back Cadillac Williams was hit hard by Cowboys safety Abe Elam who jarred the ball loose and recovered the fumble. Cowboys have the ball with a chance to extend their lead over the Rams.
This article is
What is the duplicate article?
Why is this article offensive?
Where is this article plagiarized from?
Why is this article poorly edited?

Dallas Cowboys: Like this team?