Chicago Cubs: Ranking the Top 12 Free Agents Theo Epstein Should Consider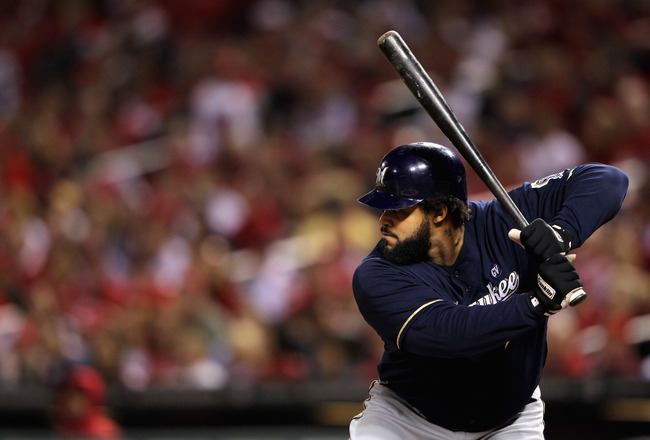 Jamie Squire/Getty Images
Theo Epstein might never officially take the helm of the Chicago Cubs at this rate. However, assuming the Cubs and Boston Red Sox work something out and that Epstein eventually becomes the head honcho at Wrigley Field, he will have his work cut out for him.
The Cubs have won 75 and 71 games the past two seasons, respectively, and a fan base long weary of losing has grown downright impatient. Epstein needs to provide results soon, be it in the form of a rapid turnaround or simply some forward progress in 2012.
Either way, the in-house minor-league talent held by the Cubs is insufficient to the task of getting the organization back on track. As Epstein gears up for the offseason, then, here are 12 free agents who should be on his radar. The Cubs will sign perhaps only two or three of these names, but if Epstein chooses wisely, those players could ease the process of circling the wagons on Chicago's North Side.
12. Hisashi Iwakuma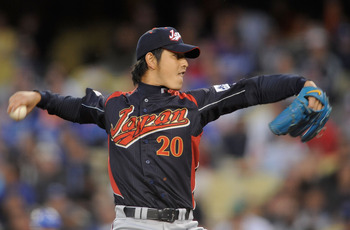 Kevork Djansezian/Getty Images
Iwakuma almost became an Oakland Athletic last winter, but the negotiations turned ugly before collapsed completely. No matter. Iwakuma has bounced back to match his 2009 season with an excellent 2011 campaign, and he will be a true free agent this time around. It would be a shock if he did not sign to play Stateside somewhere this winter and a big surprise if the pitching-impoverished Cubs do not at least get involved on some level.
Iwakuma throws in the low 90s, and he relies heavily on command of the ball low in the zone. That's encouraging, because Daisuke Matsuzaka was more of a power pitcher with a similar repertoire and has largely failed in the United States. Iwakuma might be much better positioned for success.
11. C.J. Wilson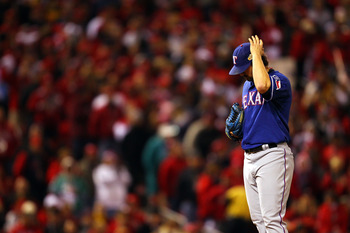 Dilip Vishwanat/Getty Images
Wilson was on the fast track to being grossly overpaid until he hit the wall this postseason. His poor showing in October (and on the last day of September) will cost him serious money this winter. The question now is, how much?
The Cubs might be strongly interested in Wilson. They certainly need the pitching bump. The only mitigating factor could be the price tag, which might soar into the five-year, $80-million range. At 75 percent of that figure, he would be well worth the cost.
10. Carlos Pena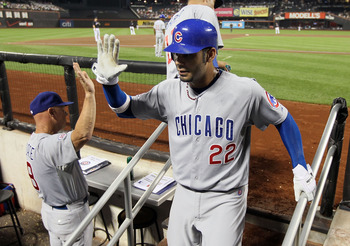 Jim McIsaac/Getty Images
After a good, resurgent season in Chicago, Pena heads back to free agency, leaving the Cubs in need of a first baseman. He himself might be their target, and it's not an awful idea. Pena is world-class in the clubhouse—a guy with terrific attitude and virtually ideal baseball makeup. He also has power and patience at the plate and is great at first base defensively. It's all about cost-benefit analysis, but Pena is worthy of a long look this winter.
9. Josh Willingham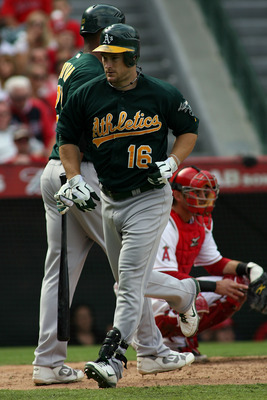 Jeff Golden/Getty Images
First basemen are made, not born. They are great hitters who simply cannot survive elsewhere on the diamond. Willingham is just such a man. He came up as a catcher but has mostly been a bad left fielder in his big-league career. Approaching his 33rd birthday, though, he's not really a tenable defender out there anymore.
However, Willingham has plus-plus power. He hit 29 homers in 563 plate appearances in 2011, and his career ISO (isolated power, or extra bases per at bat) stands at a sparkling .214. The Cubs could go a less expensive route than the big guns by signing Willingham to play first base and launch 35 homers for them.
8. Kelly Johnson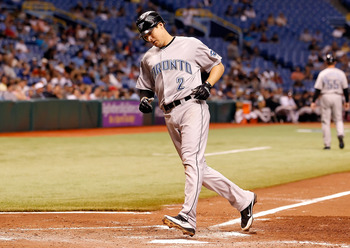 J. Meric/Getty Images
A bad contract year puts Johnson in position to be among the underpaid free agents of the offseason. He has big offensive upside but has not reached it most years of his career. Still, he does bat left-handed and plays second base, two characteristics that would be major attractions for the Cubs. Johnson's market value is anyone's guess, but he figures to sign a modest two-year deal, and the Cubs might be his best suitor.
7. Edwin Jackson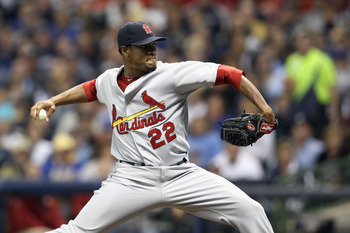 Christian Petersen/Getty Images
Speaking of underpaid, the big fish on this market might be enough to hide the high-ceiling Jackson from the sight of some major bidders. He has a power arsenal, his control has gotten massively better the past two seasons and he remains fairly young. If he can be had for three years at the total cost of $20 million or so, he's probably worth it.
6. Clint Barmes
John Grieshop/Getty Images
Barmes has the glove to provide major defensive value at either middle infield spot, and the power to be a non-liability at the plate. He will make money simply because he plays shortstop, but he should probably make much more than he will and the Cubs should actively explore signing him.
5. Jose Reyes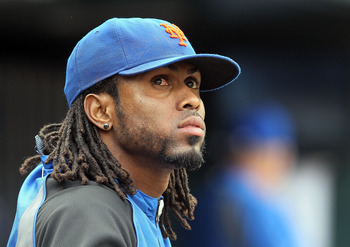 Jim McIsaac/Getty Images
Readers call sacrilege every time I recommend Reyes. The Cubs, as they point out emphatically, already have a shortstop in Starlin Castro.
No, they don't. They have a misplaced third baseman in Starlin Castro. Jim Hendry and Mike Quade were too old-school to play a guy like Castro, whose power is still far from developed at the hot corner, and anyway, the Cubs had a first baseman playing third base at the time.
Epstein, though, is an open-minded thinker and solid sabermetrician. He might well be bold enough to slide Castro over and sign a player like Reyes or Barmes. If he does, the Cubs will reap major benefit.
4. Albert Pujols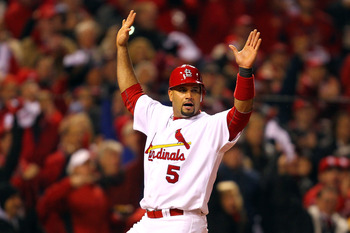 Dilip Vishwanat/Getty Images
Pujols is getting more expensive with every passing day, proving the beginning of this season was a mere blip and that he remains the game's best all-around player. He should command $220 million or more on the market this winter, and the Cubs have to be one of the interested parties there. They may not land him, but Chicago has the wherewithal—and every reason—to push the Cardinals and bid up their superstar until keeping him is both inevitable and deleterious to St. Louis as an organization.
3. Yu Darvish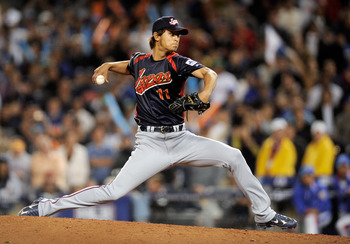 Kevork Djansezian/Getty Images
We can sit and generalize about the difficulties of the transition from Japanese to American baseball, especially for pitchers, about the inconsistent track record of Japanese hurlers in MLB, and about the (surely astronomical) cost of wading through the posting process. But it's all a waste of time.
Darvish is different. It may be hard to accept; it may sound like standard hype, people getting too excited and assuring themselves this will not be another Kei Igawa or Hideki Irabu. The better comparison, though, is not a Yankee but a Mariner. Like Ichiro, Darvish is a transcendent talent, the kind who will be great no matter where they play, or under what circumstance. If the Cubs do not at least bid on Darvish, they are abdicating their duty to improve this team's woeful pitching.
2. Prince Fielder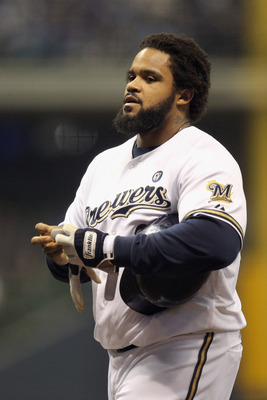 Jonathan Daniel/Getty Images
Any concerns about Fielder's build should be offset by the fact that he is so young (nearly half a decade younger than Pujols, and that's only if Pujols is the age he says he is) and so durable. He has missed just one game in the last three seasons—and just 13 in the last six.
Fielder might run up a $200-million contract for himself, and the Cubs are one of very few teams with the resources to pull that off. Epstein traded for and signed Adrian Gonzalez last winter. Could he land Fielder this year?
1. CC Sabathia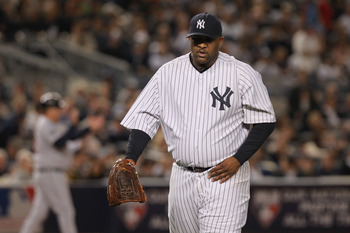 Nick Laham/Getty Images
Even if the Cubs do not intend to contend in 2012, they must invest heavily in pitching improvements. Sabathia would be a long-term asset, not merely someone to sign to win next season but someone to keep around for years thereafter. If his price tag is less than $160 million, the Cubs should make a very real offer.
Keep Reading

Chicago Cubs: Like this team?