Los Angeles Dodgers: Ranking Top 25 Players in Their Farm System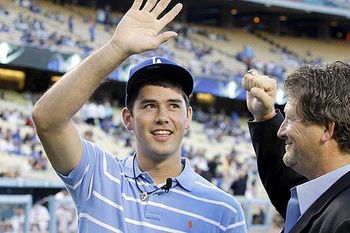 Zach Lee, the Dodgers' No. 1 pick in 2010, is already one of the top pitchers in the farm system. But is he the No. 1 player overall?
One look at the Dodgers top prospects and it boils down to one word. Pitching. In looking up this list, the Dodgers are incredibly deep with great young arms and it's likely the tradition of great Dodger pitchers will continue into the next decade.
At the same time, there aren't that many flashy hitters, so when you see the Dodgers' offensively challenged lineup, one has to hope that their young farmhands continue to develop as hitters, because not too many of their top prospects scream crazy power or high average.
Here's one writer's take on the 25 best prospects in the system, starting from 25 and moving to 1.
25. Leon Landry (OF)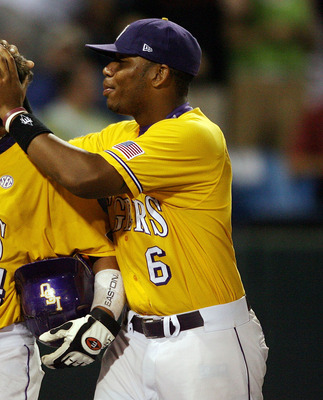 Elsa/Getty Images
The former LSU Tiger and 2010 3rd round draft pick has great speed (28 stolen bases in 125 games in A-ball) but the jury is out on his bat (.250 batting average). Like most young hitters, he'll work on that in time, but he has great promise on the horizon.
24. Jonathan Garcia (OF)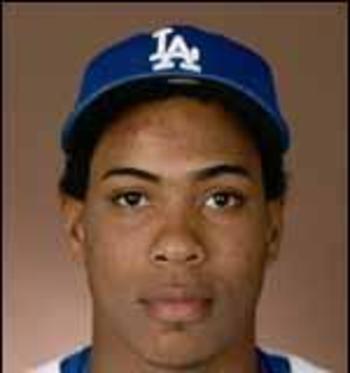 Garcia has great power and it's improved in each of his three minor league seasons (19 HRs and 63 RBI's in single-A this year). However, his average dipped to .228 and his OBP slipped to .290. He also had 133 strikeouts.
The kicker is that Garcia is still 19 and he has plenty of time to work those kinks out.
23. JT Wise (C)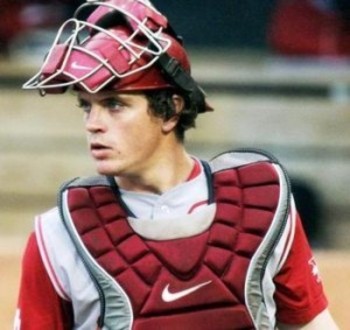 A great catching prospect who hit 17 home runs and 73 RBI's this past year for High-A. Wise makes it here due to the lack of great catchers in the Dodgers system. He's old for High-A ball at 25, but he might find his way up in the minors if he keeps his power up.
22. Brian Cavazos-Galvez (OF)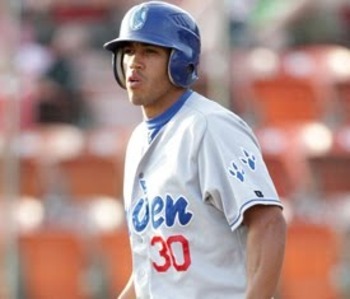 There's plenty of promise of Cavazos-Galvez. He did well his first season in Double-A (.277, 14 HRs, 61 RBIs, .311 OBP) and he could very well see Triple-A by midway of next year.
21. Kyle Russell (OF)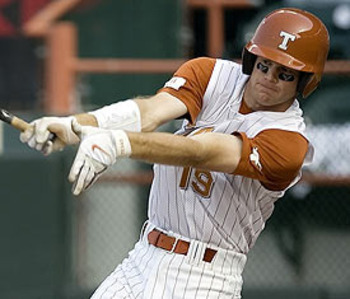 Russell made a late jump to Triple-A after showcasing his power at Double-A. In 196 games over the last two years, he hit 29 home runs and 97, RBIs but also struck out an incredible 257 times.
20. Tony Delmonico (3B)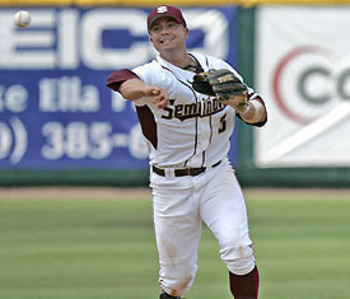 He has a great walk rate, but since he's also 24 in High-A, his chances are slim of still being seen as a prospect. Yet he's also perhaps the team's best 3B prospect for now.
19. Joc Pederson (OF)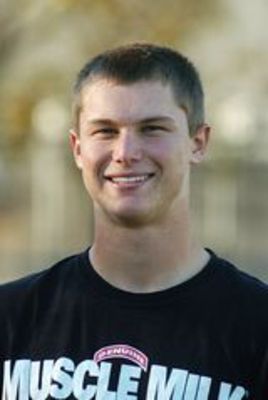 Pederson made a brief debut last year after being drafted in the 11th round, but in his first full season, he hit .353 with 11 home runs and 26 stolen bases before moving up to single-A.
18. Alfredo Silverio (OF)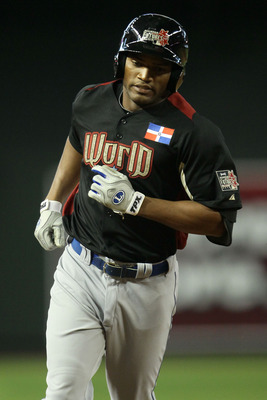 Jeff Gross/Getty Images
Silverio had a great first full season in Double-A. He hit .306 with 16 home runs and 85 RBI's and landed on the World Team in the Futures All-Star Game.
He also has great speed with 18 triples, so expect his name to shoot up the prospect rankings in the coming winter after an impressive year.
17. Gorman Erickson (C)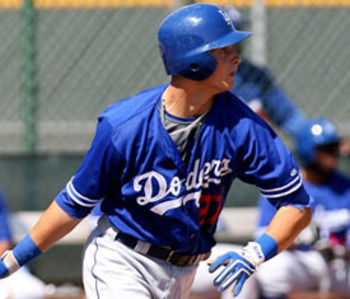 The Dodgers will be in need of a good young catcher soon, and Erickson is that guy. He hit .293 with an OBP of .379 and 13 HRs. He ended the year in Double-A and some feel that he could see the majors by next season at some point.
16. Jake Lemmerman (SS/2B)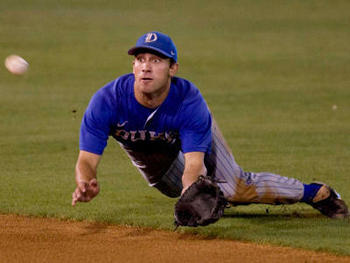 The former Pioneer League (rookie ball) MVP in 2010, Lemmerman started 2011 in High-A and ended it in Double-A. The former Corona del Mar HS standout is a consistent hitter (.283, 10 HRs and 65 RBI's in 2011 overall—mostly in High-A) and excellent fielder.
15. Steve Ames (RHP)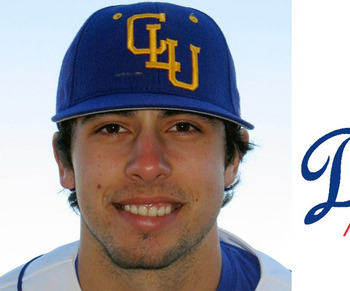 Ames had a 2.06 ERA in double-A in 2011. He's currently in the Arizona Fall League where he has a 2.45 ERA as of this writing. With the deep list of pitching prospects, Ames might be the best of the second tier who could sneak his way to the majors by 2013—if not sooner.
14. Cole St. Clair (LHP)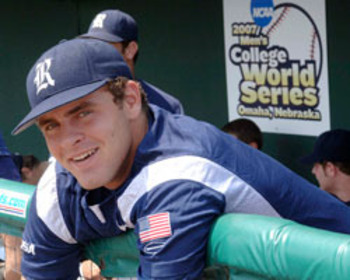 A seventh round pick from 2008, St. Clair has lowered his ERA (4.60 in 2010 to 3.04 in 2011) and is currently pitching in the Arizona Fall League. Some think he has a good chance to make the roster as a reliever, and he could be called up as early as next summer.
13. Angelo Songco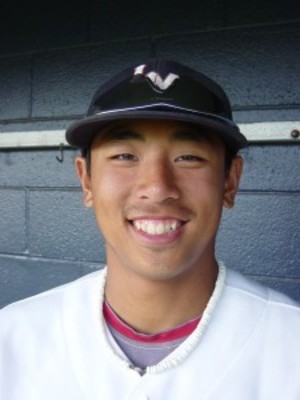 Songco hit very well in High-A this year (.313, 29 home runs, 114 RBI's) . This 1B/OF is perhaps the team's 2nd best pure hitter in the farm system.
A fourth round pick in 2009, Songco is a lefty hitter that deserves the attention of Dodgers fans. He does have to work on a high strikeout total (121 last year), but as a power hitter in a system that doesn't have many, he's worth waiting for.
12. Ivan De Jesus Jr. (OF)
Stephen Dunn/Getty Images
De Jesus played for the Dodgers on Opening Day, but after 5 days, he was back in AAA Albuquerque. He only made 35 plate appearances and spent most of the year in AAA, where he hit .310 with 8 home runs and 59 RBI's.
He's still in the top half of the best prospects in the system, but his slow stint in the majors has seen him drop a few notches. He wasn't called up in September, which says that maybe the team wants to wait a little more before putting more faith in him.
11. Alex Castellanos (2B)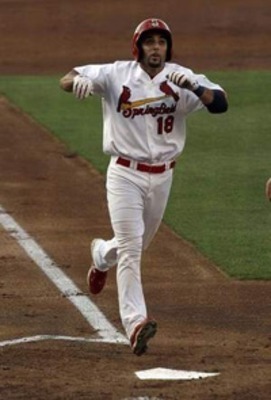 A piece from the Rafael Furcal trade, his bat has impressed many upon arrival. He hit .319 with the Cardinals AA squad and upped that to .322 in his 32 games with the Dodgers AA squad. He's also got power, as shown by his 23 home runs and 85 RBI's
He's also hitting well in the Arizona Fall League, so, at 25, there's a good chance we could be hearing his name a lot more. Especially since the Dodgers need help at second.
10. Garret Gould (RHP)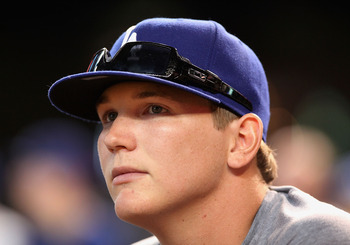 Christian Petersen/Getty Images
Gould had a 2.40 ERA with Great Lakes Single-A while going 11-6 with 104 strikeouts. The 2nd rounder from the 2009 Draft also made the Midwest League All-Star team and just turned 20 in July.
He doesn't have overwhelming stuff, but he's a great pitcher with balance in his curveball and a changeup to go along with his fastball. Time will tell if his lack of power will be a concern as he moves up, but he's definitely a pitcher.
9. Ethan Martin (RHP)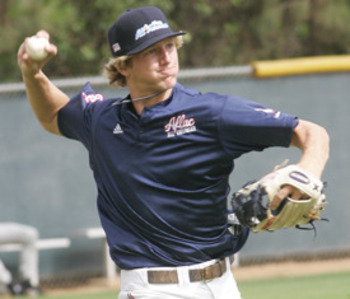 Martin has great stuff (fastball, curveball rank high among other prospects) but lack of command was a huge problem. His walk rate jumped from 5.5 to 6.4 per nine innings as he moved up to Double-A, but on the plus side, his ERA dropped from 7.32 to 4.02.
He's still young at 21, and there's a good chance the former 2008 first-round pick will work it out and see a big league roster within the next two years.
8. Angel Sanchez (RHP)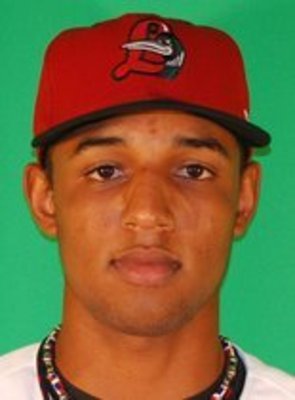 He and Gould formed two-thirds of a great punch in the Great Lakes rotation. Armed with a 95 mph fastball, an outstanding changeup and excellent command, he had a great season (8-4, 2.82 ERA and only 39 walks in 99 innings).
It's a great debut for Sanchez, fresh out of the Dominican Republic. Scouts think he could develop into a solid No. 3-4 pitcher, and once he gets more games under his belt, his rise could be incredible to watch.
7. Aaron Miller (LHP)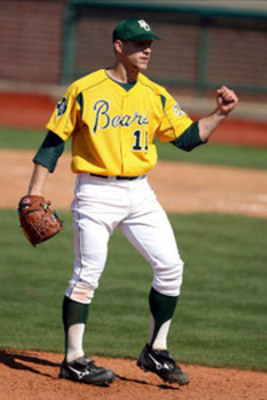 Miller struggled in 2010 with his command (2.0 WHIP) and after missing most of 2011 with injury, he finished 3-2 in High-A ball with a 3.97 ERA and 18 walks in 34 innings.
He has a great fastball and slider, but, until he works on his location and proves his injury woes are behind him, he could get lost among the other top pitching prospects in the system.
6. Chris Withrow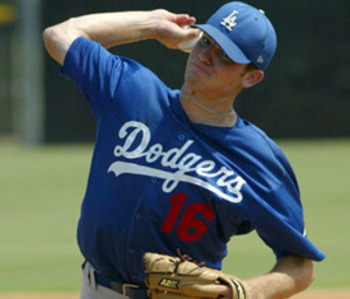 Withrow's name has been bounced around for several years as a top prospect and, at 22, he's spent the last three years in double-A. He's either a raw talent (276 K's in three seasons) who needs to work out his mechanics, or an overhyped starter better off as a reliever.
He has a great fastball and changeup plus youth on his side. He also impressed at spring training in 2010, when he struck out three batters in an inning of work. But time will tell if his promise translates better on the field.
5. Nathan Eovaldi (RHP)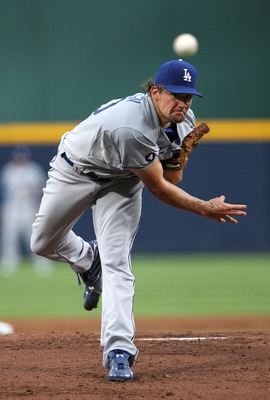 Joe Murphy/Getty Images
Eovaldi was a brief bright spot when he was called up to the Dodgers in August. He won his debut, pitching five innings while striking out seven, allowing two runs, hitting a single in his first at bat and scoring a run.
It was a great reward for what's been a solid minor league career. He made the All-Star team his last 2 seasons in the minors, and whether or not he'll be a fifth starter or middle reliever is up in the air. But you can bet that Eovaldi will be hearing his name at Dodger Stadium more often in 2012 after possibly starting the season at Triple-A Albuquerque
4. Allen Webster (RHP)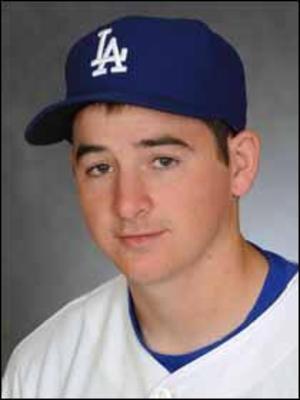 By all accounts, Webster isn't the flashiest of the big name prospects, but most expect him to be in the majors at some point.
An Midwest League All-Star in 2010, Webster found his way in Double-A ball by the end of this season. He finished 6-3 despite a high ERA of 5.04, but was praised for good command of his three pitches. With another full season under his belt, he could very well see himself in the majors in two to three years.
3. Zach Lee (RHP)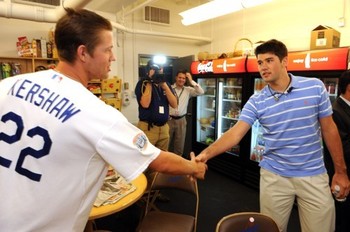 He may be ranked the No. 1 prospect in the eye of most scouts but, considering he only has a year of minor league ball under his belt, I'm ranking him a little bit lower. But his potential is sky high.
His first year in Single-A, he teamed with Sanchez and Gould to form a great 1-2-3 punch. He went 9-6 with a 3.47 ERA and 91 K's. It's not a bad start for someone who's a great athlete (he was a two-sport star headed to LSU before the Dodgers signed him at the deadline to sign draft picks.)
There's a great chance that in 3 years Lee could be the next big thing similar to Clayton Kershaw in 2008. He's the best pitching prospect since Kershaw, and he'll be worth the wait as he develops.
2. Shawn Tolleson (RHP)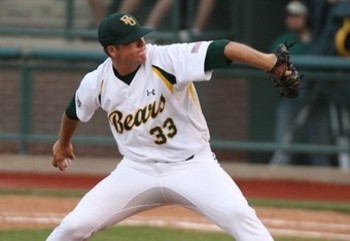 Tolleson won the team's Minor League Pitcher of the Year after going 7-2 with a 1.17 ERA, 105 K's and 25 saves (12 of those saves came in Double-A). He averaged 13.7 strikeouts per nine innings
The 23-year-old righty has no doubt announced himself as the team's potential closer of the future, and if he continues to pitch this effective, he'll be giving Javy Guerra and Kenley Jansen competition by the end of 2012. I might be putting him a little too high, but, considering how much closer issues were a big part of 2011 being a rough year, Tolleson could be rushed up the system.
1. Scott Van Slyke (IF/OF)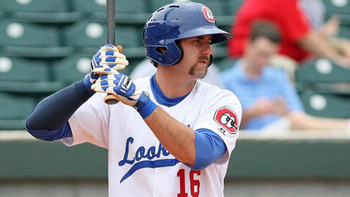 Perhaps the team's best pure hitter down on the farm, the son of former All-Star Andy Van Slyke had an outstanding 2011 season that defined persistence.
A fourteenth-round draft pick in 2005, Van Slyke won the Southern League (Double-A) batting title with a .348 average. He also had 20 HR's, 92 RBI's and 159 hits, and is probably the heavy favorite to win league MVP.
If you think this is a fluke, Van Slyke also hit .293 in 2009 and even though he hit .270 in 2010, he did hit .289 in 12 games with Triple-A Albuquerque.
Jerry Sands won this award in 2010 and promptly saw big league action last year. Van Slyke could easily meet a similar reward as, right now, there may not be a hotter prospect in the system in terms of actual production.
Keep Reading

Los Angeles Dodgers: Like this team?