NFL Trade Rumors: 10 High-Profile Players Who Could Be Traded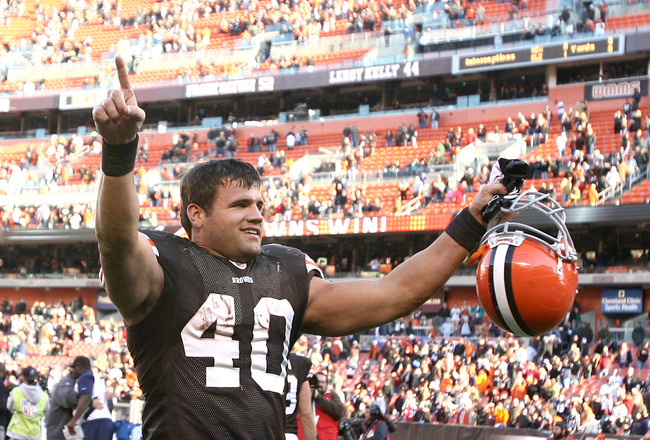 Matt Sullivan/Getty Images
With the NFL trade deadline coming up tomorrow there are some high-profile names eager to move on to new teams.
The list of players speculated to move is inevitably always longer than the list of players that actually don new uniforms after the deadline passes.
Still, Carson Palmer is currently a Pro Bowl quarterback watching games from his couch.
Peyton Hillis appears cursed by a video game.
And there just is not enough room for Tashard Choice in Dallas.
Here are ten players who could be traded.
10. Jimmy Clausen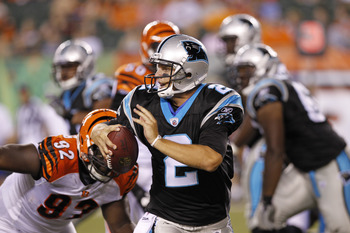 Joe Robbins/Getty Images
Cam Newton has long since won the quarterback battle in Carolina. Jimmy Clausen is now left as a backup quarterback with no future with the Panthers.
So, they should trade him now while he may have at least some value.
Clausen has been downright abysmal for the Panthers. He threw nine interceptions to just three touchdowns in 13 games last season.
Perhaps a change of scenery will do him some good, and provide the Panthers with some decent draft picks.
9. Carson Palmer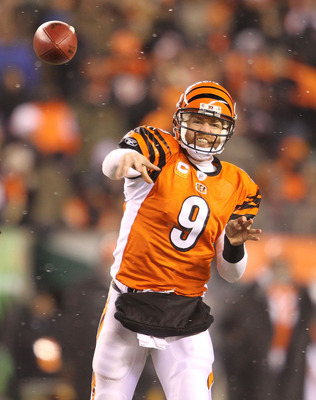 Andy Lyons/Getty Images
There are multiple teams that could use the services of Carson Palmer.
Yahoo! reports that the Oakland Raiders seem to have the most interest, but the Miami Dolphins also need a quarterback after the injury to Chad Henne.
Palmer has not played at all this season for the Cincinnati Bengals, but is still a sought-after prize. For now, the Bengals remain firm in their stance that they will not move him.
8. Dwayne Bowe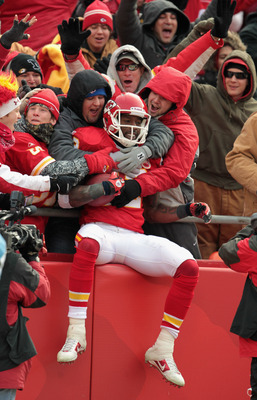 Jamie Squire/Getty Images
Trading Dwayne Bowe at first seems like a long shot.
But, Kansas City did invest a first-round draft pick in Jon Baldwin out of Pittsburgh, and signed Steve Breaston in the offseason.
Bowe is a free agent at the end of this year, and obviously they should try to trade him if they feel he is unlikely to re-sign.
But Bowe has not expressed a desire to leave.
So, if they can re-sign him then that would be most beneficial to the team. He is an explosive playmaker—an asset the Chiefs severely lack right now. His chemistry with quarterback Matt Cassel should not be undervalued.
7. Kyle Orton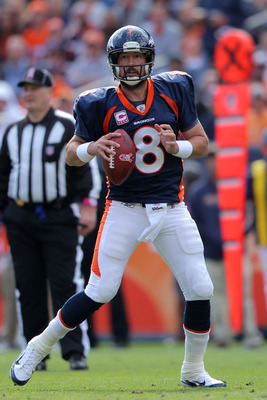 Doug Pensinger/Getty Images
The quarterback controversy in Denver is well documented, and now that Tim Tebow is the starter it seems best for all parties that Kyle Orton be traded.
But where can he go?
Can Denver trade him to the Dolphins right before they play each other? That could be terrible from a PR standpoint, and the Broncos can't have that right now.
The Raiders have already shown that their interest lies elsewhere—in guys like Carson Palmer and David Garrard.
So for now Orton appears stranded on a team that doesn't want him, but has nowhere to move him.
6. Chris Harris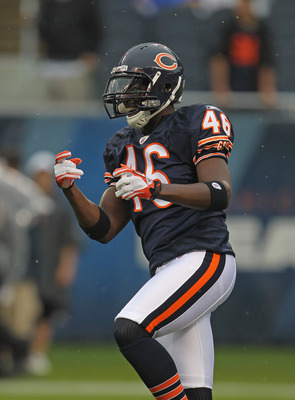 Jonathan Daniel/Getty Images
According to Pro Sports Daily, Chicago Bears' safety Chris Harris has asked to be traded after being benched on Sunday Night Football against the Minnesota Vikings.
Harris has already been traded by the Bears earlier in his career when they moved him to the Carolina Panthers.
Harris has only three solo tackles all season.
5. Josh Cribbs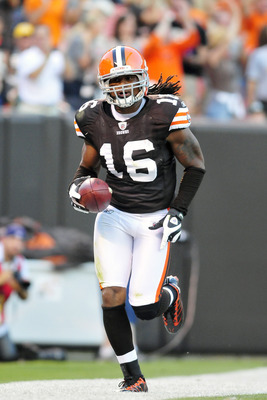 Jason Miller/Getty Images
Josh Cribbs is unhappy with his current role in Cleveland, according to ESPN Insiders.

"I'm very insignificant on offense, so I need to be out there heavily on all special teams,"explained Cribbs to the Cleveland Plains Dealer after a loss to the Raiders on Sunday.
During the 2010 offseason Cribbs signed a three-year $20 million deal with the Browns.
This season he has not been used very much: He has just 14 catches for 183 yards and one touchdown.
Cribbs is a great player with a tremendous skill set. If the Browns are not going to use him to his full potential, then they should consider moving him to a team that will.
4. Asante Samuel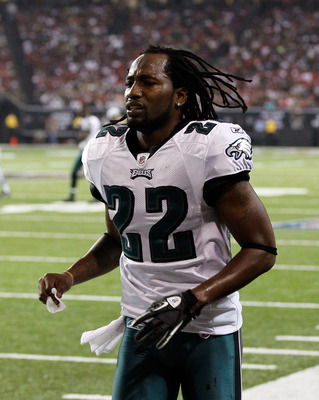 Kevin C. Cox/Getty Images
Asante Samuel is a Pro Bowl cornerback, yet is considered the third-best player at the position on his own team.
The Eagles landed Nnamdi Asomugha in the offseason and have Dominique Rodgers-Cromartie as well.
With such depth in the secondary, the Eagles should really look into helping the rest of their defense.
The line backing core in particular has struggled this season, and moving Samuel could bring in some much-needed help.
Most teams in the league would be considered potential suitors for a player of Samuel's caliber.
3. Juqua Parker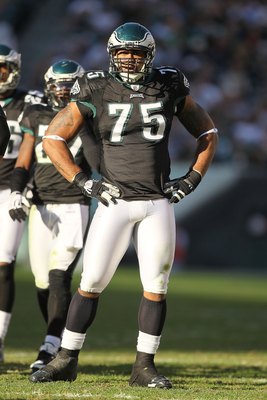 Al Bello/Getty Images
Soon, the Eagles won't have room for Juqua Parker.
Brandon Graham will likely return to the lineup after the bye week and Trent Cole could come back as well.
Parker has only four tackles in four games this season. He is in the last year of his contract at 33 years old and doesn't impose much of a threat along the defensive line.
If he is moved it will not be any kind of blockbuster deal, but he could add depth to another unit.
2. Peyton Hillis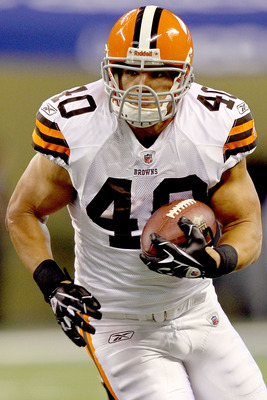 Matthew Stockman/Getty Images
Peyton Hillis has had all kinds of problems this season in Cleveland.
Some people will attribute this bad fortune to the supposed "Madden Curse", but the reality is that Hillis has caused some problems himself.
He sat out a game earlier this season with a sore throat. This move was not received well by fans or the media.
Hillis is a free agent after this season, and moving him now could at least ensure the Browns get something in return.
The Lions in particular have a glaring need for a big running back to complement Jahvid Best.
1. Tashard Choice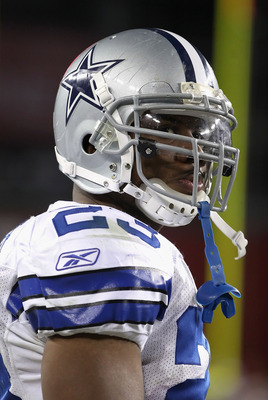 Christian Petersen/Getty Images
Dallas Cowboys' running back Tashard Choice is clearly an expendable piece to Jerry Jones' Super Bowl puzzle.
He has only 53 yards on 21 carries in four games this season.
Plus, he is in the final year of his contract and will be an unrestricted free agent in 2012.
The injury to Felix Jones may provide some reason to keep him, but with Demarco Murray ahead of him on the depth chart it still makes sense to move Choice.
Keep Reading