Ranking MLB's 12 Worst Color Commentators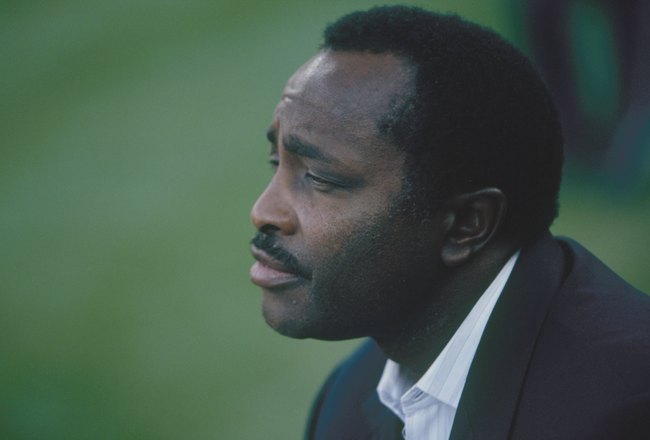 Jason Wise/Getty Images
I know, I know, Joe Morgan is gone. Our long national nightmare is over. Still, his specter hangs over ESPN baseball coverage like a cloud. I mute most games on that station just in case Morgan shows up unannounced.
Being beholden to ancient baseball axioms is one thing. Ranting on obvious points and never actually communicating them is another. The worst, though, is when Morgan goes into the Joe Morgan Anecdote Vault and pulls out some utterly fabricated piece of Baseball History to share with the audience.
He told a charming story, once, about the baskets that ring the outfield wall at Wrigley Field. He discussed how they were put in during the mid 1960s to help Ernie Banks reach the seats a bit more often and how the basket row came to be known as "Banks Boulevard," which is cool and all. Except that the baskets were in fact installed in 1972, the last season of Banks' career, and were never known by that sobriquet.
On that note, here are the 12 worst color commentators in MLB.
12. Eric Karros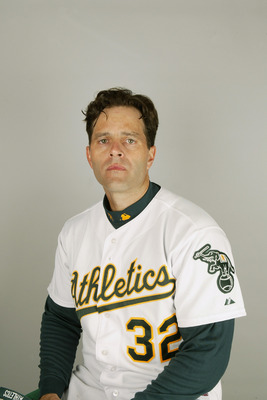 Harry How/Getty Images
Karros works a Fox Saturday Baseball regional contest about every week and makes between three and 10 utterly indefensible statements on the air each time.
He knows enough of the game to describe and break down good or bad hitting and good or bad strategy, but his overall evaluation statements ("Aramis Ramirez really is one of the elite defensive third basemen we have in the game today") will have you throwing things at the TV, and he makes them roughly once per half-inning.
11. Buck Martinez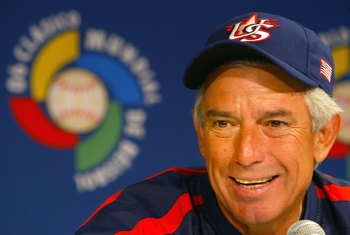 Christian Petersen/Getty Images
Martinez has a great color man voice, and if you're falling asleep under an open window on a hot summer's night with the game turned on as ambience, he's not a bad man to have in the booth.
The problem he runs into is the same that plagues many old-school announcers of this game: He's simply way too old-school.
Martinez comes from a caveman society in which every runner who reaches first base demands to be bunted over and everything in the world can be explained by the dual phenomena of hydrogen bonding and changing batters' eye levels. It's frustrating.
10. Ron Darling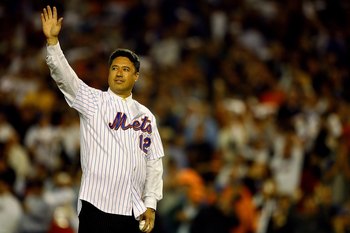 Al Bello/Getty Images
Darling does a pretty fair job of analyzing pitching mechanics, pitch sequencing and similar issues from the moundsman's perspective.
When it comes to the other elements of the game, though, Darling is at a loss, and even in his area of expertise, he sometimes gets too attached to vague notions of character and composure on the mound. He reads a great deal into mound visits for some unsearchable reason.
9. Bill Schroeder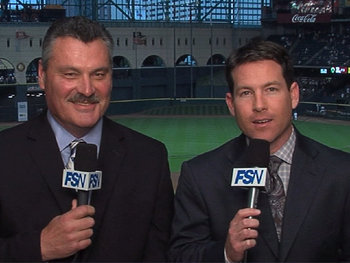 Schroeder works Milwaukee Brewers TV alongside (the actually pretty talented) Brian Anderson, and Schroeder is terrible. Whether it's unproductive homerism or a blatant lack of preparation, Schroeder brings something no one wants to the table every day.
8. David Wells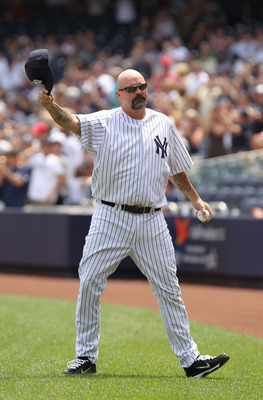 Al Bello/Getty Images
The sad part with Wells is that he flashes occasionally sound insight, because it's interspersed into one of the most intolerable blends of rock-headed jock talk, bad jokes and uncomfortable repartee with his partner of any current broadcaster. Wells has down the art of making a two- or three-man broadcast booth a brutally awkward place.
7. Tommy Hutton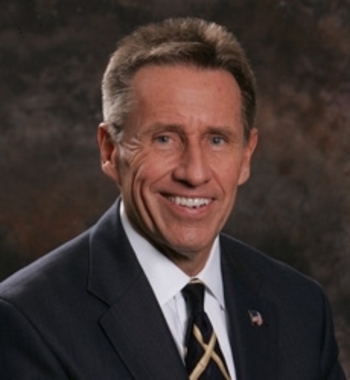 As any reader of Keith Hernandez's Pure Baseball already knows, first basemen are brilliant baseball minds. Though the catcher gets credit as captain of the defense, it's often the first baseman who first notices little things in opponents' swings or who makes the most intelligent and fluid in-game adjustments.
In that regard, Hutton fits the mold. The former first baseman is smart and sees the game on another plane, a terrific trait in an announcer.
Unfortunately, somewhere along the way, Hutton also developed a stringent emotional attachment to the Marlins, and frequently it overwhelms his broadcasting chops. Hutton goes on occasional jeremiads about violations of baseball's unwritten rules but conveniently always comes down on Florida's side of disputes.
6. Bert Blyleven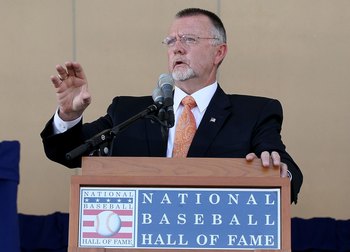 Jim McIsaac/Getty Images
Blyleven is not insightful, nor does he seem to have an especially easy rapport with his broadcast partner on Twins TV. How he kept his job through this incident, given his crummy performance to begin with, it beyond me.
5. Joe Simpson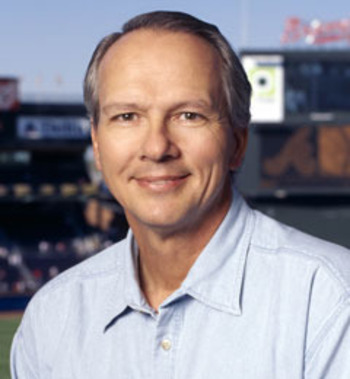 As near as I can tell, Joe Simpson still has a job on Braves TV because Chip Caray sounds too Northern not to be balanced out heavily.
Caray is not a great play-by-play man himself, but he and Simpson have so little back-and-forth, and Simpson does so little beyond providing more detailed physical description of the plays Caray calls, that you almost get the sense they'd be better if they each broadcast over separate feeds from opposite sides of a soundproof wall.
4. Rick Sutcliffe
Sutcliffe is a good guy, albeit a somewhat strange cat. He is easy to get along with, has a quick wit but a slow fuse and deals with fans as peers.
In the booth, though, he lets go of all that wit and begins trying to seduce his microphone. His voice on air is preposterous, a steamy sort of whisper compared to his usual bark and guffaw. Beyond that, Sutcliffe also goes on analytic safari during late innings, decrying things that make perfect sense and reading great organization-wide failure into small mistakes.
The attached video is not typical, nor was he acting in an official capacity at the time. It's purely for entertainment.
3. Mark Grace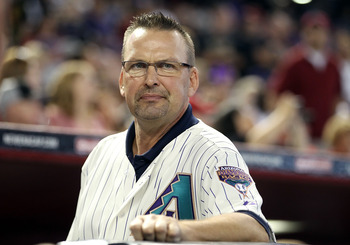 Christian Petersen/Getty Images
Grace is better on local broadcasts of Diamondbacks games than he is when he wanders over to Fox Saturdays. On those occasions, though, he can be really dreadful, seeming utterly unprepared and unfamiliar with his subjects.
Grace begins those games looking to make cogent points, but as it dawns on him that he simply has not dug enough to know whether or not Skip Schumaker is having a good season, he begins to drift into inane comments on every camera shot of fans and noticeably leaps at chances to tell his own war stories.
1. Joe Morgan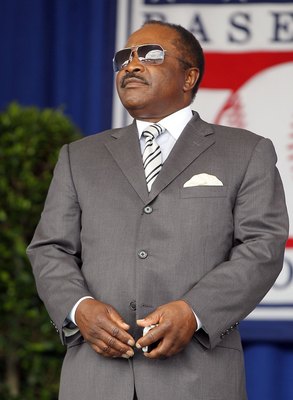 Jim McIsaac/Getty Images
Keep Reading