Jaguars vs. Steelers: Pittsburgh Must Find Rhythm Against Hapless Jacksonville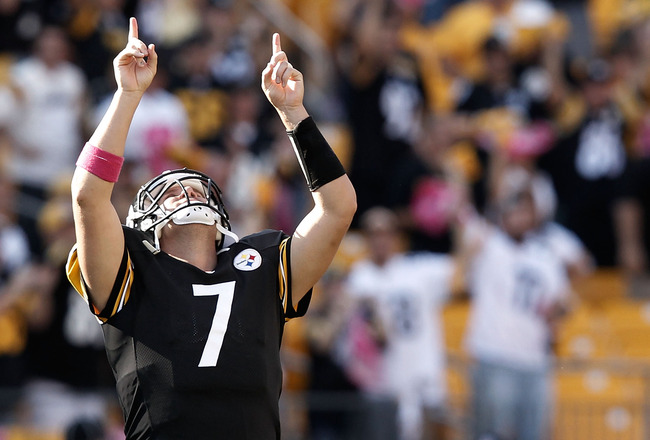 Jared Wickerham/Getty Images
Coming off a dominant victory against Tennessee, the Pittsburgh Steelers must keep building off that momentum against a struggling and scuffling Jacksonville Jaguars team.
If the Steelers can continue to build themselves back on a roll, they can go into tough games with New England and Baltimore two and three weeks from now with a chance of pulling off huge victories.
Here are five reasons why the Steelers have to keep building up their momentum.
Winning When You Should Win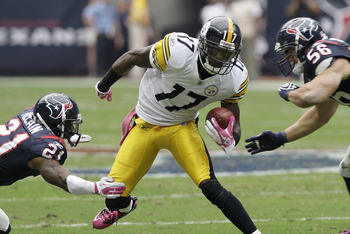 Thomas B. Shea/Getty Images
There's nothing as important as winning games against opponents you should be defeating. Nothing grates more on fans or does more to sabotage a team's effectiveness than losing a game to a team below them in the standings.
Pittsburgh and Jacksonville should be a huge mismatch. The Jaguars have not looked good yet this year and are starting a rookie quarterback in Blaine Gabbert. They also don't have the talent offensively or defensively to be a real threat.
The Steelers, however, have a habit of playing down to their competition. That can't happen in a season in which their backs are already against the wall. They have a schedule full of teams they should beat.
Starting this week against Jacksonville, they need to do just that.
An Offensive Groove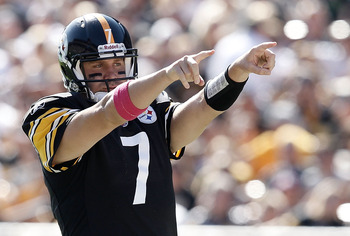 Jared Wickerham/Getty Images
Last week was really the first time you can honestly say that Pittsburgh exhibited some kind of offensive groove. Ben Roethlisberger tossed five touchdown passes, and the running game produced a huge effort thanks to Jonathan Dwyer and Isaac Redman.
That kind of groove can carry from game to game and can turn a team into a juggernaut very quickly. That needs to happen for the Steelers, who have been searching for offensive success all year.
The Pittsburgh offensive line played much better thanks to a quick strike adjustment in their philosophy. If they can build up some momentum, the offense can start living up to the massive amount of talent at the skill positions.
Defensive Improvement
Jared Wickerham/Getty Images
The Steelers' defense is pretty banged up right now. Several starters are playing through various ouchies; James Harrison is out with a broken orbital bone, and his backup, Jason Worilds, is also hurt.
That said, the Steelers were quite dominant for most of the game on Sunday. They haven't really played that complete game yet, but they were able to force just their second takeaway of the season and were able to get some pressure on the quarterback.
They're going to have to do better, however, when the big boys come to town. They can start on that road this week by beating up on a rookie who's in over his head.
The better they perform now, the more confident they'll be going into the games that can really determine the course of the season.
Work Still to Be Done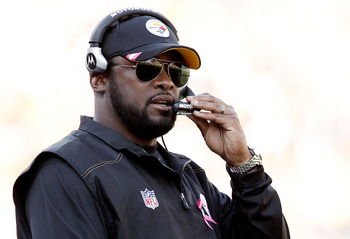 Jared Wickerham/Getty Images
One big reason why the Steelers need to get on a roll against the Jaguars is that there is still plenty to do, no matter how well they played last week against Tennessee.
Of the team's three wins, two were below par when it comes to total effort and completeness of the game. The Steelers left too many points on the field against Seattle and barely squeaked past a Colts team that probably couldn't beat itself in a scrimmage.
There's still work to do.
The offensive line has still not started the same combination two weeks in a row. That looks like it'll possibly happen this week. That unit needs to gel as much as possible.
The defense is also shuffling. They need to get everyone on the same page.
Momentum is huge. Being confident enough in the guy next to you doing his job is also important. The Steelers don't have that yet.
A Confidence Game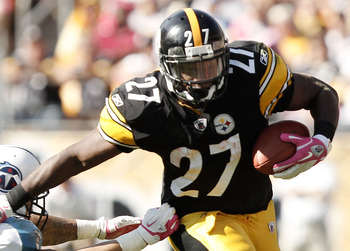 Jared Wickerham/Getty Images
If I had to peg one issue that wasn't an on-field problem or a personnel issue that was plaguing this team, it would be a lack of confidence.
Until last week, it didn't look like the Steelers believed in themselves.
They lost two games they could've won, but they just couldn't capitalize on any mistakes made by the other team and, in the opener, they got thrashed by a team that simply wanted it more.
That's not Steelers football. I'd never seen that before this year.
The more they win, the more confident they will become. They'll start believing in each other more, they'll trust the systems and the team more, and they'll just start clicking.
If they can do that, they'll be a very dangerous team.
Keep Reading

Pittsburgh Steelers: Like this team?