Theo Epstein: 10 Most Significant Moves (or Non-Moves) as Boston GM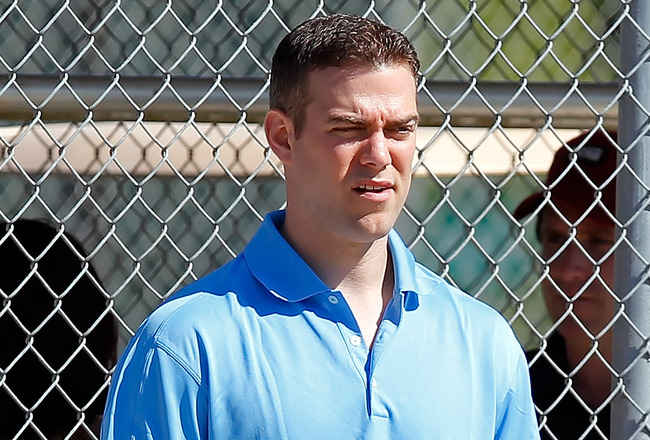 Theo Epstein is changing addresses.
J. Meric/Getty Images
Now that Theo Epstein seems destined to join the Chicago Cubs, the time has come to look back at his time in Boston. Following are the ten most significant trades and free agent signings from the Epstein era in Boston. Most were good, but a few will come back to bite them
There will be one non-move in the group. I think if you think back far enough you can probably guess what that is.
10. J.D. Drew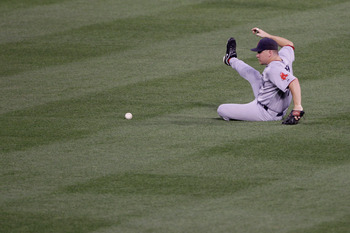 Drew's tenure in Boston was marred by injuries.
Rob Carr/Getty Images
I suppose a ten million per season price tag is normal for Boston, but for most teams it's pretty significant. Drew is still productive when healthy, but that "when healthy" tag will ultimately go on his tombstone when he leaves this Earth.
9. Josh Beckett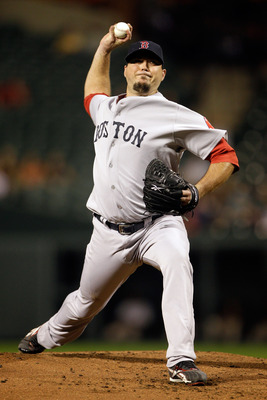 Beckett came up small down the stretch.
Rob Carr/Getty Images
Josh Beckett's extension this year was controversial at the time and it came under scrutiny after the season. Long-term deals for pitchers are often risky business and the five year deal could come back to bite the Red Sox in the long run.
8. Daisuke Matsuzaka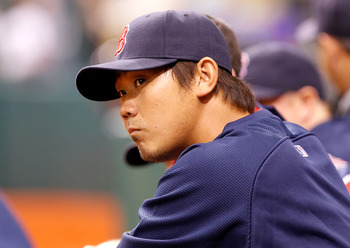 Dice-K did a lot of sitting and watching this season.
J. Meric/Getty Images
When you count the posting fee, the Red Sox spent nearly 100 million dollars for the hurler. He was a legend in Japan, but he hasn't lived up to that advanced billing in Boston. That probably isn't his fault. If you take his salary on its own he is probably come close to earning it. If he can return next season, the Sox will be in much better shape.
7. John Lackey
The Lackey signing might have been the beginning of the end.
Christopher Pasatieri/Getty Images
The Theo Epstein era will be known for smart and subtle moves. Those moves brought the Sox two World Series titles in the face of huge money in New York. The John Lackey signing might be the first in what we might call "chaser" moves. The Mets have been famous for them. Essentially, a chaser move happens when a team wants to chase the Yankees. They rarely ever work and Lackey so far has been a disappointment.
6. Adrian Gonzalez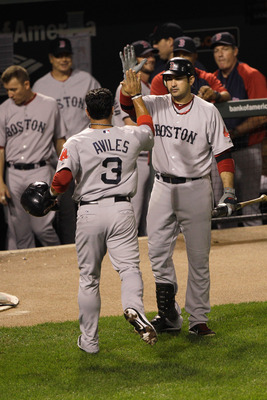 Adrian Gonzalez will likely go down as Epstein's last good move.
Rob Carr/Getty Images
If the past two seasons have been dominated by chaser moves then the acquisition of Adrian Gonzalez will stand as Epstein's last good move in Boston. Gonzalez is an excellent hitter, but his fielding flies under the radar. The long-term contract might be iffy, but he earned the money this year.
5. Carl Crawford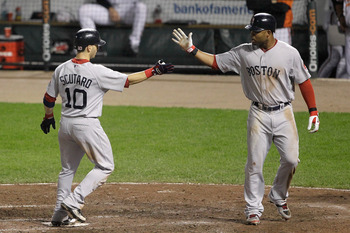 The Crawford deal will ultimately go down as Epstein's undoing.
Rob Carr/Getty Images
Every GM in baseball would love to have do over. If you shot Epstein up with truth serum he'd probably want this one back. Crawford should bounce back in 2012, but the long term implications of this deal will really be painful for the Sox.
4. David Ortiz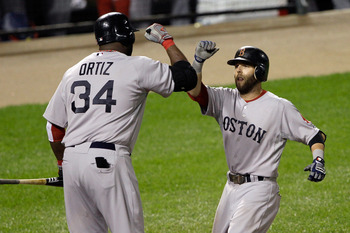 Ortiz should go down as Epstein's best move in Boston.
Rob Carr/Getty Images
David Ortiz was a wash out with the Twins, so this deal wasn't significant at the time. Yet, you cannot argue with the results. Ortiz symbolizes the very best that good analysis has to offer. He spent most of his Boston career as an unbelievable clutch performer and an excellent run producer. His 2011 season was actually one of his best when you look at OBP and SLG.
3. Curt Schilling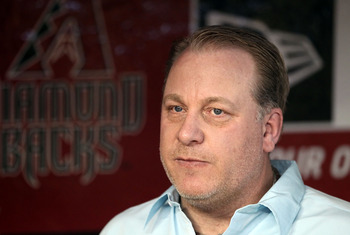 The bloody sock will be going with Schilling to Cooperstown.
Christian Petersen/Getty Images
Curt Schilling will likely go down as the best clutch pitcher of our generation. He was always good in the regular season, but he was able to dial it up a notch or two in the playoffs. Everyone remembers, the bloody sock, but even dating back to his Philly days, he was excellent in the postseason. Many Boston fans still think of him as the hero of the 2004 postseason.
2. Manny Ramirez Trade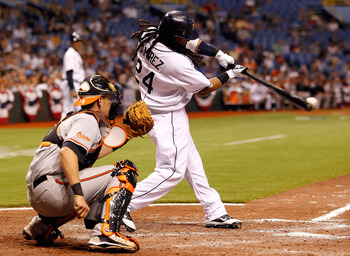 Manny will always be Manny.
J. Meric/Getty Images
Theo Epstein was put between a rock and a hard place. Ramirez was the best player on a team that won two rings. Yet, he wanted out and started to dog it. Epstein was lucky to get a productive Jason Bay out of the deal, but the Sox haven't returned to the Series since. Now, Ramirez is a two time testing loser, so it's hard to classify this one either way.
1. Alex Rodriguez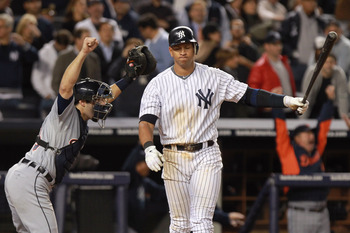 The commissioner's office nixed the super deal.
Nick Laham/Getty Images
The Red Sox and Texas Rangers had a deal worked out for Rodriguez in exchange for Ramirez. Bud Selig didn't allow it and the rest is history. Who knows how Arod would have impacted the Red Sox's future. Sox fans wouldn't trade two rings for the ability to find out.
Keep Reading

Boston Red Sox: Like this team?