2012 MLB Offseason: 10 Possible Destinations for Brett Myers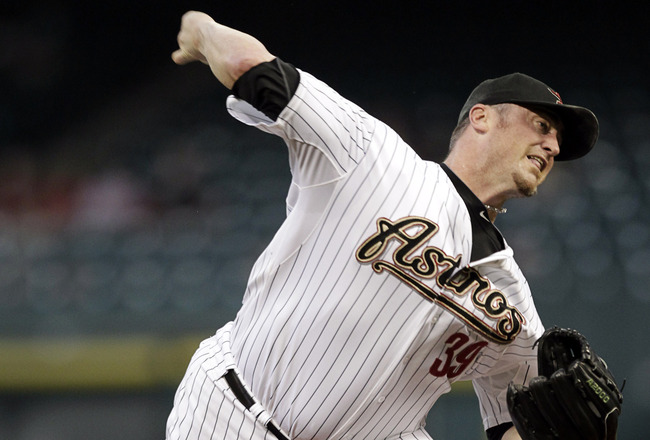 Myers could be on the move this winter.
Bob Levey/Getty Images
Wandy Rodriguez is obviously the biggest name on the board this offseason for the Houston Astros, but fans and teams alike shouldn't sleep on Brett Myers. He struggled some this year, but he has gone over 200 innings two seasons in a row and he finished the year strong.
Myers will not bring in quite the haul that Rodriguez will, but his contract is more friendly and teams are often looking for innings eaters to put at the bottom of their rotation. In some respects, he might be the better of the two trade targets in Houston.
10. Colorado Rockies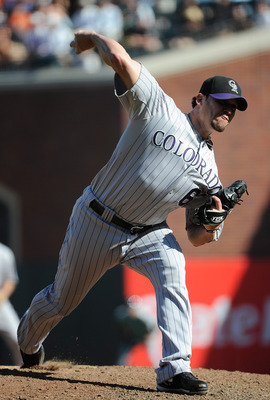 Pitching has always been thin in Colorado.
Thearon W. Henderson/Getty Images
Why they would be interested: The Rockies did not have a deep staff this season and they traded away their best starter. Someone that eats innings would be attractive to them. Myers is home run happy, but he also pitches through the gopher balls with a low walk rate.
Barriers to a deal: The Rockies are also interested in Wandy Rodriguez, so it is unlikely that they would want both pitchers. If the Rockies did get both they would likely have to send a considerable contract back to make it work financially.
9. Baltimore Orioles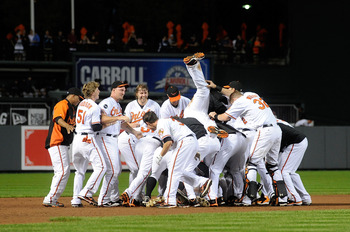 The Orioles only need more pitching to be competitive.
Greg Fiume/Getty Images
Why they would be interested: The Orioles are a possible target for Wandy Rodriguez as well. Myers would be more attractive because he is cheaper and would cost them less in players. Myers is more durable than Rodriguez, so the Orioles might be more interested in getting an innings eater than a top flight pitcher.
Barriers to a deal: The Orioles should not add veterans to the detriment of young players. Any deal would have to include players they are not interested in keeping for their long-term future. Houston may not be interested in such an exchange.
8. Arizona Diamondbacks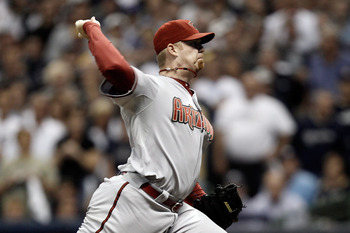 The Diamondbacks have a solid top three.
Jared Wickerham/Getty Images
Why they would be interested: The Diamondbacks have a solid top three in Ian Kennedy, Daniel Hudson, and Josh Collmenter, but they lack depth in their rotation. This didn't hurt them in September, but it will hurt them in a 162-game grind. Having an innings eater in the fifth slot of the rotation would give them the deepest rotation in that division.
Barriers to a deal: Jarrod Parker looks like he might be ready for prime time. With Joe Saunders already in the fourth starter's slot, there may not be room for someone like Myers.
7. Toronto Blue Jays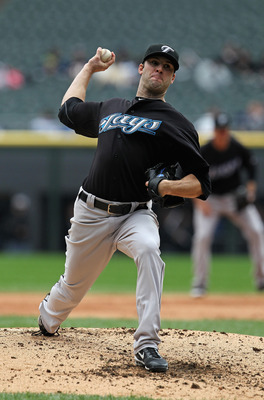 The Jays desperately need more arms.
Jonathan Daniel/Getty Images
Why they would be interested: We mentioned their pitching woes when connecting Wandy Rodriguez there. However, Alex Anthopolous could be a wheeling and dealing machine this offseason. He needs his best prospects in the chamber for a bigger deal. Going with Myers over Rodriguez would allow him to keep those bigger prospects.
Barriers to a deal: The Jays have been connected to some significant names already. This is going to be a question of priorities.
6. Minnesota Twins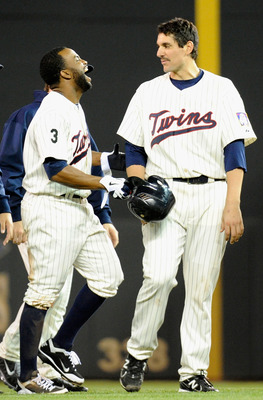 Carl Pavano could be gone next year.
Hannah Foslien/Getty Images
Why they would be interested: The Twins could be in for some wholesale changes and the pitching department might be the main target. Carl Pavano is a free agent. If he walks the Twins will need a veteran to lend a steady hand.
Barriers to a deal: The Twins are probably embarking on a youth movement. Such a deal would not fit in with that goal.
5. Kansas City Royals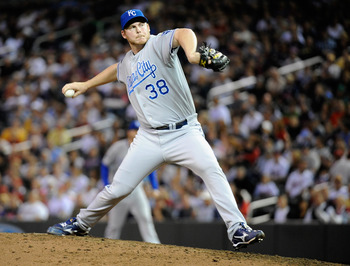 The Royals arms are lagging behind their bats.
Hannah Foslien/Getty Images
Why they may be interested: The Royals have a very good and young lineup, but their pitching is lagging behind the hitters. If they added a couple of veteran arms they could vault themselves up the AL Central standings.
Barriers to a deal: While the Royals have more young prospects than anyone, they are still reluctant to part with any of them for veterans.
4. Florida Marlins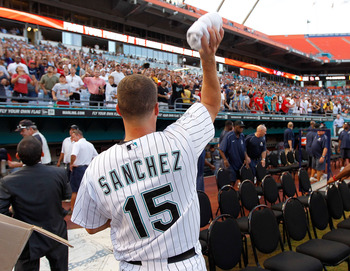 Josh Johnson and Anibal Sanchez need help.
Mike Ehrmann/Getty Images
Why they might be interested: Javier Vazquez finished the season in strong fashion and he may parlay that into a long-term contract somewhere else. If that happens the Marlins will be in the market for a veteran arm to help anchor the rotation.
Barriers to a deal: If they re-sign Javier Vazquez they will not be in the market for veteran arms.
3. New York Mets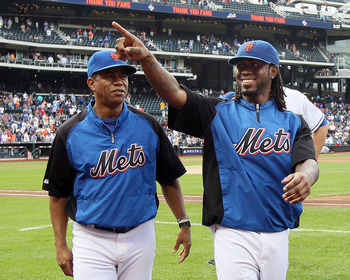 A departed Jose Reyes could free up some cash.
Jim McIsaac/Getty Images
Why they might be interested: Brett Myers' achilles heal is the gopher ball. So, when we look at the best destinations we look for parks that are tough on hitters. Citi Field has been that so far (although they are moving the fences in). The Mets need pitchers that can hurl innings and Myers fits that bill.
Barriers to a deal: The Mets are likely targets for Wandy Rodriguez, so putting both pitchers in one destination seems unlikely.
2. Seattle Mariners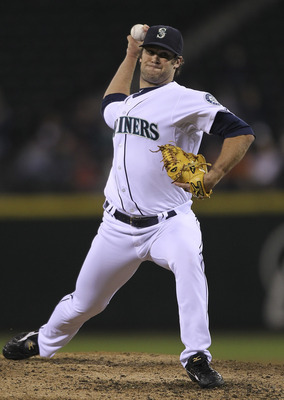 Safeco Field is a pitcher's paradise
Otto Greule Jr/Getty Images
Why they might be interested: The stars are aligned here. The Mariners need pitching depth and Safeco Field is a park where fly balls go to die. The combination seems made for someone like Brett Myers.
Barriers to a deal: The only possible barrier here would be money. Myers contract might be too rich for their blood, but I doubt that will be a consideration.
1. Detroit Tigers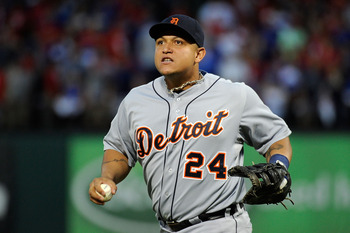 Does Miguel Cabrera need some more help?
Kevork Djansezian/Getty Images
Why they might be interested: Pitching depth issues are rarely seen in the playoffs. Teams can whittle a rotation down to three or four starters. During the season you need at least five, if not more. Myers can eat innings at the bottom of their rotation and Comerica Park is a pitcher's park. Losing Magglio Ordonez and Carlos Guillen will also help the purse strings breathe a little.
Barriers to a deal: The Tigers may have different priorities this offseason based on what is going on in the playoffs right now. They may want bullpen depth or they may look to get younger in the outfield.
Keep Reading

Houston Astros: Like this team?