7 College Football Stars and Their Pro Football Parallels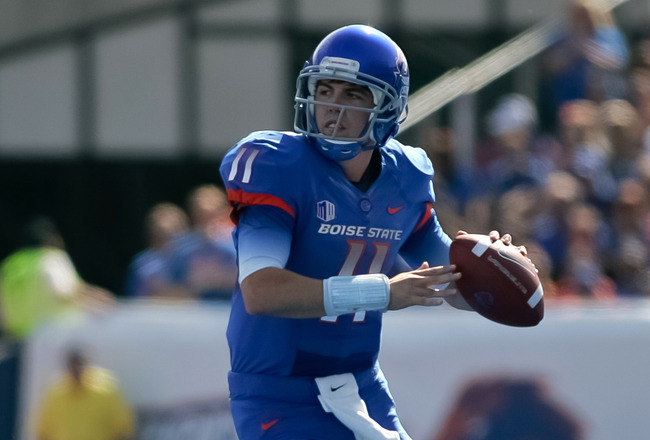 Otto Kitsinger III/Getty Images
In the ever-developing world of college football, players simply groom the program of their school for the generation to come. It's what all college stars do and what all have done.
While Cam Newton's chief goal wasn't to expand Auburn's brand last season, he did just that. It's big names like Newton, and Andrew Luck from this season, that strengthen programs' traditions.
Of course, the players that put the program in position for Newton and Luck to be in their current state are in the NFL now and paving the way again for the next generation of stars.
Here we compare the current generation of NFL ballers with the up-and-coming collegiate athletes, picking seven college stars' pro parallel.
Andrew Luck (QB): Stanford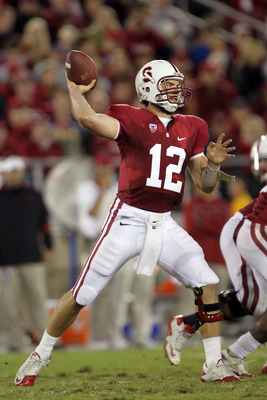 Ezra Shaw/Getty Images
Pro Parallel: Aaron Rodgers
High praise? Most definitely.
For a guy of Luck's abilities it should be no surprise he's compared to the league's most gifted young quarterback, and it isn't because of Luck's likelihood of future success that he's given the comparison.
Their respective games are actually quite similar. They each possess underrated mobility and each have one of the quickest releases of the ball I've ever seen when under pressure. Their footwork and accuracy are both top of the line and they carry an aura of confidence that exudes itself on the field.
That, and the fact they both come from Pac-12 schools and attended extremely prestigious universities.
Denard Robinson (QB): Michigan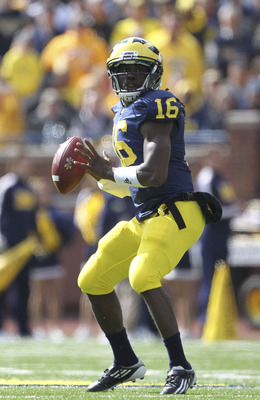 Leon Halip/Getty Images
Pro Parallel: Michael Vick
This one's easy: They're both incredibly adroit and dangerous with their feet, but are prone to bad decision-making.
Despite their shaky overall feel for the throwing game, when the game is on the line, I don't hesitate to put the ball in Robinson's or Vick's hands. Vick showed just what he could do in the clutch by dealing the Packers their first-ever playoff defeat in Lambeau Field in 2003. Vick has been on a roller-coaster ride since then, but in the last two years has shown why he was so highly touted after his all-time clutch performance as a Falcon.
Similarly, Robinson seems to have a knack for big games. His stunning comeback against Notre Dame and his overall ability to dazzle the crowd with spectacular throws and runs rightfully earns him a comparison to the most electric and exciting athlete in the NFL today.
Kellen Moore (QB): Boise St.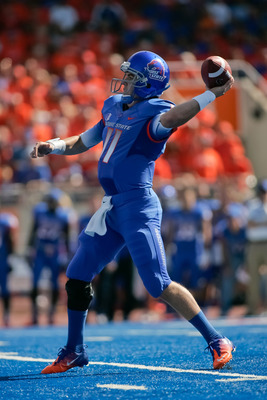 Otto Kitsinger III/Getty Images
Pro Parallel: Matt Ryan
Moore, much like Ryan, doesn't have the strongest arm in football, but is strong enough. They each can make all the necessary throws but don't quite have cannons like Tom Brady or Peyton Manning.
Calm in the pocket, Moore is a deadly mid-range passer who puts sizzle on his throws. However, when he feels the heat, he becomes erratic and inaccurate, often making the wrong decision. Like Ryan, he's not to the point yet where he can make every throw in the book.
What sets these two apart are their intangibles: their knowledge of the game and their hunger to study it. Moore is a hard-quarterback who will certainly find a place for himself in the league, although he doesn't have the overall skill set that Ryan does.
LaMichael James (RB): Oregon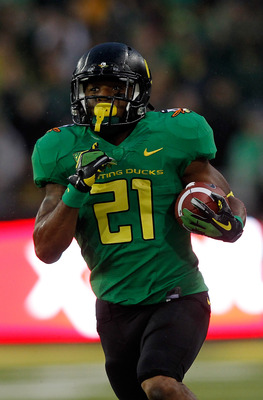 Jonathan Ferrey/Getty Images
Pro Parallel: Darren Sproles
His injury wasn't pretty, but to deny his stardom would be foolish.
His future may be more bright than his parallel, but I toyed with a few options and ultimately decided on Sproles over the likes of Jahvid Best and others.
Like Sproles, he's as quick as a hiccup and, despite his minute stature, is as explosive as they come. His speed and agility cannot be praised enough.
Sproles got the nod over Best because Best isn't to the point where he can take over a game yet and, surprisingly, if you watch a Saints game, Sproles can.
As an old return man for San Diego he was an X-factor, and now with an increased role in New Orleans, he catches several balls out of the backfield and gets his fair share of carries.
James is also an active receiver out of the backfield and is praised for his innate ability to take over a game at anytime.
Marcus Lattimore (RB): South Carolina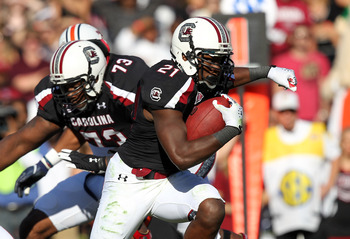 Streeter Lecka/Getty Images
Pro Parallel: Arian Foster
Both standing at 6'1", Lattimore is a slight three pounds heavier than Foster, creating a similar stature that ultimately leads to the overall style duplication.
Lattimore has done nothing but produce in his time at South Carolina, and his outburst this season has most certainly been impressive.
Like Foster, he has the ability to run north and south, directly over people, or speed around them. He's not the fastest guy you've seen, but a 4.4 40 isn't too shabby and leaves most people in the dust. Foster is known for his all-around style of running.
As a side note, they each played in the SEC, Foster at Tennessee and Lattimore currently at South Carolina.
Tevin Washington (QB): Georgia Tech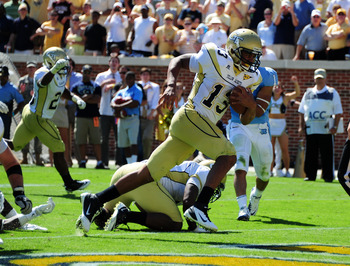 Scott Cunningham/Getty Images
Pro Parallel: Vince Young
The consensus is that both of their teams are overrated. Both like to run and both are pretty solid passers as well.
While Washington may not be in the same league as some of the guys on here, I think there is a definite future for him at the next level thanks to his physical skills and impressive play for Georgia Tech thus far.
You can't argue with results, and that's what he's getting Tech right now as it boasts a stellar 6-0 record. Results were something Young got frequently in college as well, racking up a national championship over the powerhouse program of USC.
Washington may not bring Tech a championship, but his play matches with Young's pretty well, except I'd argue that Washington is actually a more accurate passer.
Tyrann Mathieu (CB): LSU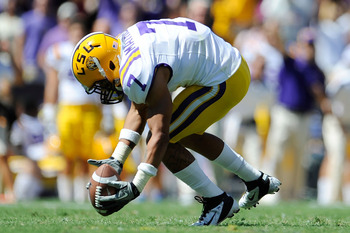 Stacy Revere/Getty Images
Pro Parallel: Charles Woodson
Mathieu hits. Hard.
He forces fumbles and picks off quarterbacks, he covers well and can blitz, too. What isn't to like about the guy who was set to just be Patrick Peterson's replacement?
Much like Woodson, he is an all-around cornerback who can completely take over defensively, as evidenced by his two defensive touchdowns and four forced fumbles this season.
Keep Reading