Ranking Every NFL Team as Contender or Pretender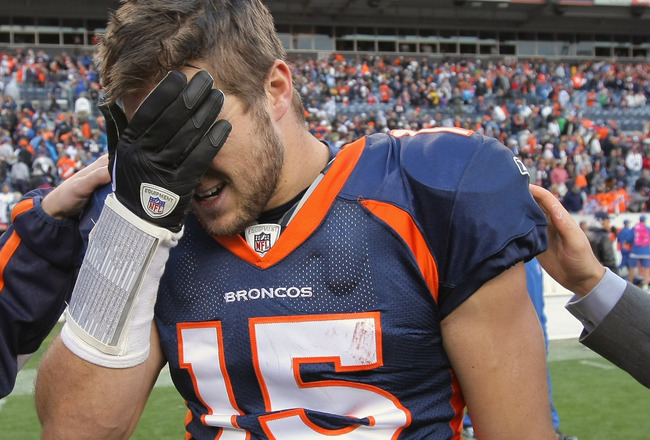 Doug Pensinger/Getty Images
After five Sundays of play, the NFL field is taking shape. Nearly every NFL franchise entered the season with playoff aspirations; some of those teams are all but eliminated. Other squads have precious little hope, but they (and their fans) don't realize that yet. Others yet are saving up for playoff tickets they'll never need to buy.
I sorted all 32 NFL teams into the following categories:
Title Contenders: These teams have an easy path to the postseason party, and could be the belle of the ball once they arrive.
Playoff Contenders: These teams have a good chance to get invited to the big dance.
Playoff Pretenders: These teams are shopping for dresses, but will be waiting by the phone come January.
Daydream Believers: These teams won't make it to the ball without the intervention of a fairy godmother.
Raining on Prom Night: Fans of these teams should spend their football-watching time scouting college upperclassmen.
Raining on Prom Night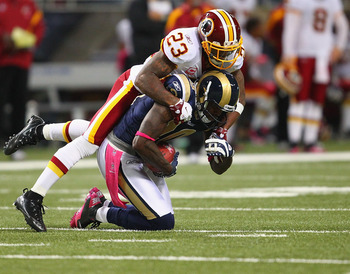 Dilip Vishwanat/Getty Images
St. Louis Rams
This was supposed to be the year that Sam Bradford led a new-look Rams offense back to the Promised Land. Instead, they've spent four games wandering in the desert.
Indianapolis Colts
They keep getting closer to winning a game, but after five tries still haven't pulled it off.
Cleveland Browns
It looks like they've found their quarterback of the future in Colt McCoy, but they still need the rest-of-the-team of the present.
Minnesota Vikings
In the Cardinals, the Vikings finally found a team they could vent their frustrations on. Unfortunately, "venting" on the Cardinals still entailed a miserable stat line from Donovan McNabb (10-of-21 for 169 and no touchdowns).
Arizona Cardinals
They just got whooped by the Vikings.
Miami Dolphins
Apparently, after Tony Sparano and company caught lightning in a bottle, they let it right back out again.
Daydream Believers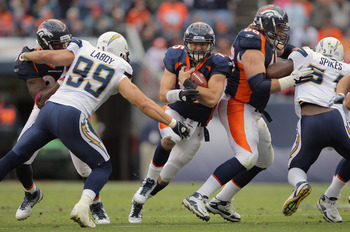 Doug Pensinger/Getty Images
Denver Broncos
John Elway was watching Andrew Luck on Saturday. No wonder they put Tebow in against the Chargers; the Broncos have some serious losing to do if they want to draft Luck.
Jacksonville Jaguars
Cutting David Garrard and installing Blaine Gabbert as a starter functionally ended the Jaguars' contention hopes.
Philadelphia Eagles
If the Miami Heat comparisons weren't ridiculous enough before the season, they look absolutely silly now. Mike Vick is no more consistent now than he's ever been.
Seattle Seahawks
The surprise upset of the Giants bumped them up a tier, but this is still a team playing for next year.
Kansas City Chiefs
No team looked more pathetic in the first few weeks, but consecutive wins over the Vikings and Colts proved they don't belong amongst the league's very worst.
Playoff Pretenders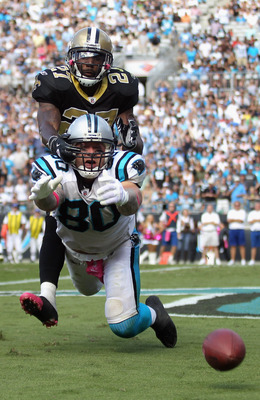 Streeter Lecka/Getty Images
Carolina Panthers
Cam Newton has been a revelation, and perhaps no team is more improved from last season because of this. The Panthers just aren't quite there yet.
Chicago Bears
A huge upset in Detroit on Monday Night could make their daydreams a little more tangible, but right now they're clearly the third best team in a very tough division.
Washington Redskins
The Skins have surprised everyone by sailing to a 3-1 start, but they're going to take on water over the next four weeks.
Tampa Bay Buccaneers
Maybe the Bucs got lucky a little too early last year. They're very young and very talented, but behind too many teams who are playing too well.
Cincinnati Bengals
Andy Dalton is making the Bengals' radical demolition-and-reconstruction seem like replacing curtains, but they won't get through the AFC North.
Playoff Contenders
Thomas B. Shea/Getty Images
Oakland Raiders
With an emotional win over the Houston Texans, the Oakland Raiders put the world on notice. I thought they were for real before.
San Diego Chargers
I almost put these guys in the "pretenders" bracket because they've been beating poor teams unimpressively. But 4-1 is 4-1, and the Chargers are too talented to be written off.
San Francisco 49ers
The Niners completely dismantled a talented Buccaneers team, and the defense keeps proving it can shut down anyone.
Tennessee Titans
Despite looking unimpressive in their two losses, the Titans have looked great in their three wins, and are going into a stretch where they play three of their next four at home.
New York Jets
The J-E-T-S played the Patriots tough, but a 2-3 start in that division means their road back to the mountaintop will be long and uphill.
Pittsburgh Steelers
It looked as though simply donning the black and yellow wouldn't be enough this season, until Ben and Co. handled the upstart Titans.
Dallas Cowboys
In the midst of an NFC East logjam, the Cowboys need more consistent quarterbacking to reach the postseason.
New York Giants
In the midst of an NFC East logjam, the Giants need more consistent quarterbacking to reach the postseason. Missed a huge opportunity to put the Eagles away by dropping one to Seattle.
Houston Texans
Playing like the best X-loss team in football, where X is however many losses the Texans currently have.
Atlanta Falcons
The young, talented team was supposed to have a clear shot at winning it all this year. Instead, they've been as-expected at home, and mediocre at best on the road.
Title Contenders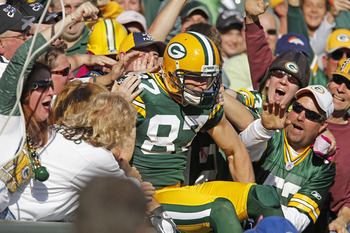 Matt Ludtke/Getty Images
Green Bay Packers
They were the best team in football last year; they're better this year. It's Aaron Rodgers's belt to lose.
New Orleans Saints
They lost to the Packers by a yard. They haven't lost since.
Baltimore Ravens
They look like the Ravens of old: winning games by inspiring fear before they even step onto the field.
Detroit Lions
If the Lions win on Monday Night, they'd likely have to drop seven of their last 11 to not make the playoffs. They're in.
New England Patriots
A win over the Jets keeps them neck-and-neck with the suddenly-mighty Buffalo Bills.
Buffalo Bills
Suddenly, they are mighty. After putting away the Eagles, the head-to-head win over the Pats looms large . . . as does the loss to the Bengals.
Keep Reading