Philadelphia Eagles vs. Buffalo Bills: Live Score, Highlights and Analysis
October 9, 2011
Rich Schultz/Getty Images
Michael Vick has broken the rushing record for a quarterback in the third quarter on a 53 yard run.
Buffalo 7 Eagles 0 1st quarter - A Michael Vick interception put the Bills in business and they go right down the field.  Fred Jackson runs it in from 4 yards out, so midway through the first quarter, it's Buffalo 7 Philadelphia 0.
 End of 1st quarter
2nd quarter 12:42 Buffalo 7 Eagles 7 - Jeremy Maclin catches a TD pass from 2 yards out from Michael Vick, capping off a nice Eagles drive to tie the game.
2nd quarter - The Bills answer in just 3:25 with a 7 play 77 yard drive capped off with a David Nelson TD reception from Ryan Fitzpatrick.   Buffalo 14 Eagles 7.
2nd quarter - 9:00 - Michael Vick intercepted and Buffalo gets a pick 6 for a touchdown.  Buffalo 21 Eagles 7
Halftime 21-7
Eagles start the 2nd half with an onside kick which Buffalo recovers but the refs did not single ready to play.  Eagles catch a break and can now kick it deep.
The Bills go right down the field and score again.  The Eagles defense is just terrible.
Brad Smith 5 yard touchdown run - Buffalo 28 Philadelphia 7
7:18 3rd quarter- MICHAEL VICK BREAKS NFL RUSHING RECORD FOR A QB with a 53 yard run, the next play LeSean McCoy scores, Buffalo 28 Eagles 14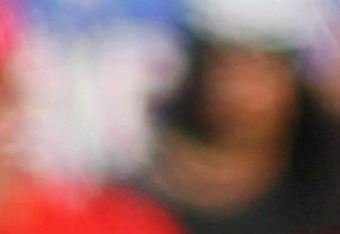 Rick Stewart/Getty Images
A Jason Avant fumble leads to another Buffalo score, but this time the defense keeps them to 3.  The Eagles defense had the Bills stopped but a dumb penalty by Asmougha gave the Bills a first down and eventually a field goal.
Buffalo field goal makes it 31-14.
End of third quarter, McCoy made a nice run to the Bills 32 to end the quarter.
4th quarter - First play- DeSean Jackson 32 yard TD reception from Michael Vick. 
Buffalo 31 Eagles 21 14:54 4th quarter
 The Eagles Alex Henery kicks a field goal to make it 31-24 and the Eagles defense gets a stop so the Eagles get it back with 5:50 left.   Jason Avant's 2nd fumble of the day at the Bills 19 hurts the Eagles 
Juqua Parker jumps offside after the Eagles defense gets a stop which ends the game.  What a moron.
FINAL SCORE BUFFALO 31 EAGLES 24