Green Bay Packers: 4 Players Who Stepped Up in Week 4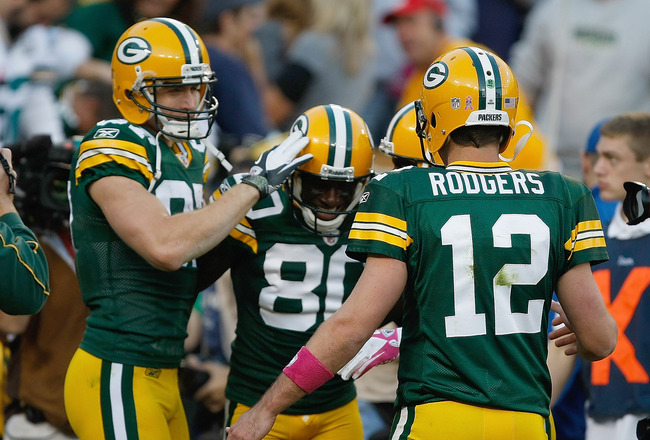 Scott Boehm/Getty Images
As expected, the Green Bay Packers shredded the Denver Broncos in this game's Week 4 matchup, 49-23 to be specific.
The game had its highs and its lows for the 4-0 Packers, who looked at one point like they might blow an 18-point lead they accumulated early in the first half.
In order to avoid that collapse and win big, four key Packers stepped up in Week 4.
James Starks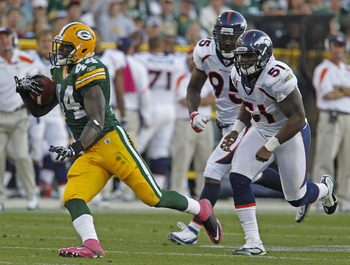 Matt Ludtke/Getty Images
If you're just looking at the statistics, Starks was good but not great. He had 13 carries for 63 yards as well as five receptions for 38 yards. It was a good performance, but nothing special.
But where Starks came through was his toughness.
Whenever it seemed that the Packers needed to pick up yards, Starks was there. Could someone break a tackle for a few extra yards? Starks sure could.
With the exception of a John Kuhn three-yard plunge on third down and Alex Green getting garbage time, Starks did almost all the work at running back.
Marshall Newhouse
Handout/Getty Images
Newhouse didn't perform spectacularly on the day, but he didn't have to.
All he was asked to do was step in for Bulaga and perform solidly, most notably not get Aaron Rodgers injured.
The fill-in-right tackle did get beat a few times by rookie Von Miller, but other than that he enjoyed a nice day.
Importantly, Newhouse didn't get penalized.
Mason Crosby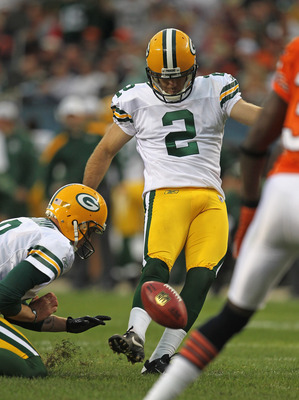 Jonathan Daniel/Getty Images
Sure, there were other deserving candidates, as many other Packer players stepped up, but why not show the kicker some love?
Crosby perfectly executed an onside kick, a move that could've proved disastrous if he had booted the ball too far.
Crosby didn't have any field goal attempts, but knocked down all seven extra point attempts in addition to that spectacular onside kick.
Aaron Rodgers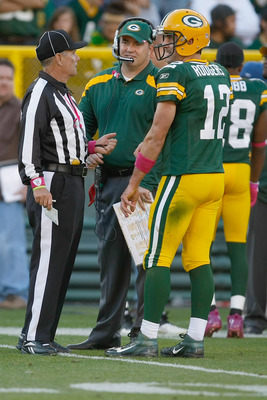 Scott Boehm/Getty Images
No matter how high your expectations, you probably didn't expect Rodgers to account for six TDs on the day, did you?
Rodgers ran a clinic out there, throwing the ball into tight windows that other QBs in the league couldn't have done.
It was a treat to watch No.12 step up and control the game.
Keep Reading

Green Bay Packers: Like this team?