MLB Postseason: The Top 25 All-Time Playoff Managers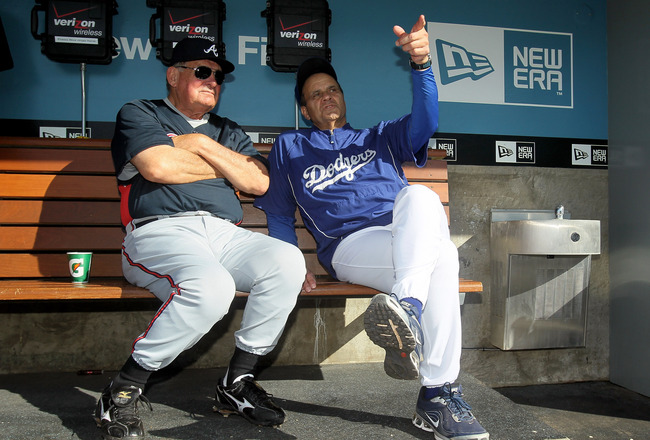 Jeff Gross/Getty Images
Managing an MLB team over a 162-game season is a balancing act. Only a small fraction of a manager's job is actual tactical management of a game or a player. Most of the great skippers in baseball history, men like Sparky Anderson, Bobby Cox and Joe Torre, were first and foremost leaders of men.
They each had different styles and handled players in different ways, but each saw as his primary task the motivation and refinement of ballplayers into well-oiled baseball machines.
In the postseason, it's all a bit more complicated than that. The crucible of a short series increases the value of a brilliant tactician at the top step of the dugout, but the playoffs also introduce a new set of stressors altogether, and managers who get there must understand how to help their players cope with those emotions, thought processes and psychological factors.
Great October skippers in the game's history are few. Good ones are hard enough to find. In seeking a manager who can manage your team to the World Series someday, though, try to find one who thinks and acts like one of these 25 postseason stud managers.
25. Ralph Houk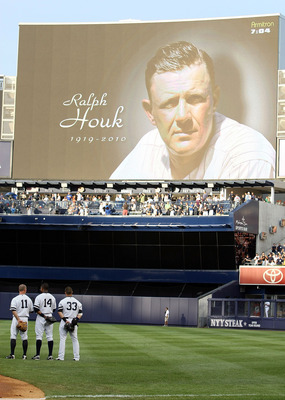 Nick Laham/Getty Images
Houk had a very interesting managerial career. He debuted with the Yankees in 1961, where he would win two straight World Series and lose one in 1963. He managed 17 more years but never again went to the postseason.
Might the Yanks have won each of those World Series without Houk? Yes, it's possible. He did a great job, though, holding together a team ravaged by age and injury, and he got creative at times to make up for depth stolen by shelved stars.
24. Dusty Baker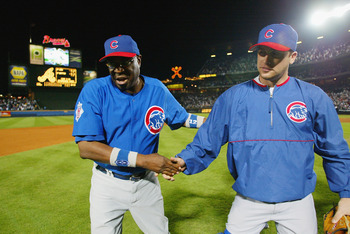 Jamie Squire/Getty Images
Baker has always been a questionable tactician, but during October, he is terrific with the media and the players.
His even-keel attitude keeps his charges from getting too revved up by the crowd, but his relentless pep also keeps them from getting down on themselves.
Heartbreaking losses in 2002 and 2003 lent him a scapegoat's reputation, but to an extent, those teams would never have been in such good positions without Baker's influence in the first place.
23. Tommy Lasorda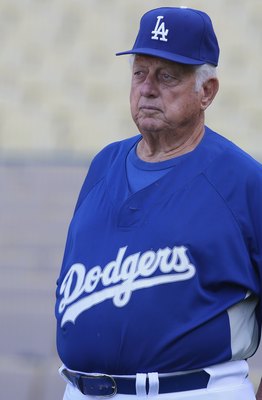 Lisa Blumenfeld/Getty Images
The man who became synonymous with Dodger baseball took the reins in 1976, at which point the Dodgers were decidedly second fiddle in the NL West to the Cincinnati Reds.
Lasorda astutely observed that the team needed no major overhaul, though, it being just two years removed from actually having knocked off those Reds in the NL West.
By Lasorda's second season, the Dodgers were back in charge, winning two straight division titles—and two straight pennants. In total, Lasorda would win four of those, and though he lost to the Yankees in 1977-78, he would win in both 1981 and 1988 by simply having the guts to be simple.
He put the best players on the field, removed pitchers only when necessary and stayed out of the way. He got the better of Tony La Russa in 1988 simply by refusing to join La Russa in overmanaging every game.
22. Mike Hargrove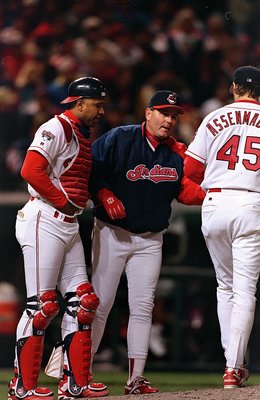 Jed Jacobsohn/Getty Images
The mid 1990s Indians call to mind the Milwaukee Brewers of this season. They always had great top-level talent, but often there were major holes in their rosters.
Cleveland was not the best team in the playoffs in 1995, despite its dazzling regular-season record, and it definitely had no business winning the AL pennant in 1997.
Yet Hargrove, by smartly using what depth he did have and being equally willing to trust fresh-faced rookie Jaret Wright and ancient veteran Orel Hershiser, pushed those teams deep into the playoffs on a regular basis. He took a very aggressive approach to the postseason, though that didn't stop him from putting the ball in Jose Mesa's hand with the game on the line one time too many.
21. Charlie Manuel
Kevin C. Cox/Getty Images
Manuel is a former Hargrove disciple, but elevating him beyond his mentor is not hard. Manuel has directed the Phillies to the NLCS or farther the past three seasons, and despite a painful loss Sunday to St. Louis, they figure to make it four in a row this year.
Manuel's team has shifted from one with too little pitching to one with too little offense, and many managers begin really misusing their rosters once they swing that way. Not Manuel. His tactical superiority has been as important a part of Philly's recent success as his sense of calm at the helm.
20. Leo Durocher
Durocher won just three pennants and took just one of the ensuing World Series. He took a simple approach to the game but was devoted to it more closely than virtually any other manager in history.
His anger and general fire in the dugout no doubt helped the 1954 Giants remain focused, and despite playing a dangerously underrated Cleveland Indians team in that World Series, they were on their toes from the first pitch.
19. Bruce Bochy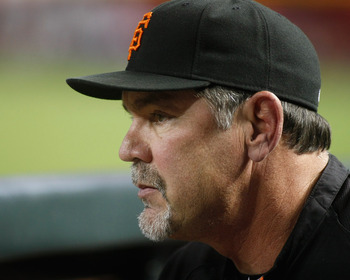 Ralph Freso/Getty Images
Bochy has never been handed anything close to the best roster in his league, whether in his early days with the Padres or since coming to the Giants. His teams were often not expected to go anywhere in the postseason.
Bochy, however, played his cards so carefully—getting more than most from players like Cody Ross, Andres Torres and Edgar Renteria in last year's playoff run—that he often gave those clubs advantages most teams simply never get in October baseball.
It has led to two unexpected pennants, one of which (last season's) resulted in a World Series win.
18. Mike Scioscia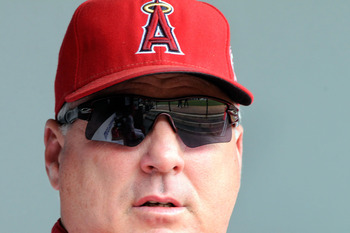 Steve Ruark/Getty Images
It has not been true for some time now, but Scioscia was once an expert user of a bullpen. Francisco Rodriguez's showing in the 2002 playoffs alone ought to be sufficient reminder of that.
Scioscia also had that even keel that prevents teams from quitting at times when others might in October. When you look at a Rally Monkey, remember that the serene Scioscia counterbalanced it at all times, helping his teams stay loose and confident at the same time.
17. Billy Martin
Jonathan Daniel/Getty Images
Here's a contrasting style: Martin certainly did not keep his players centered and relaxed. His was a frothing, stomping and often reactionary style, which occasionally led him to make tactical mistakes.
More often—whether by luck or skill, it's not clear—he drew a hard-charging, emotional display on the field from one of his players. Martin was far from perfect, but he knew how to push people.
16. Joe Maddon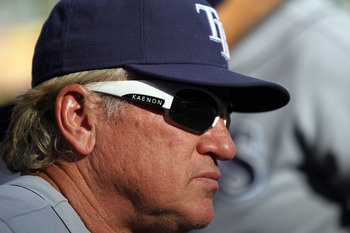 Ronald Martinez/Getty Images
The cojones to hand a player in Matt Moore's position the ball in Game 1 of a playoff series is enough reason to love Maddon, but wait—there are more.
Maddon helmed the Rays to the 2008 World Series primarily by being unafraid to use every player on the roster, provided he could use them right. His depth comes into play more than that of perhaps any other current manager when he reaches the postseason, especially on the mound.
15. Tom Kelly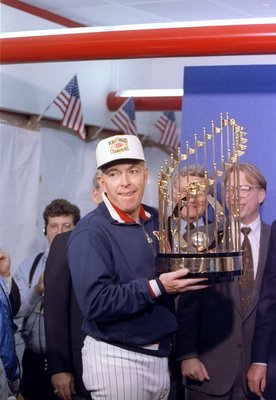 Rick Stewart/Getty Images
Not only did Kelly win two World Series in two tries, but remember, the Twins were a much lesser team the first time (in 1987) than were the Tigers (whom they beat in the ALCS) or the Cardinals (whom they beat in the World Series).
Kelly wasn't much of a button presser, but with some teams, all one must do is stay out of the way a bit.
14. Jim Leyland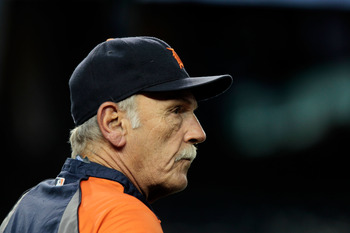 Chris Trotman/Getty Images
Leyland won it all with the Marlins in 1997 and got another pennant to his name in 2006 with Detroit. In a different world, he and Barry Bonds might have won one with the Pittsburgh Pirates too, because two seasons in a row, Leyland put his team in position to take the NLCS from the Atlanta Braves. No dice.
Still, Leyland is a bit creative, knows when to go for the jugular and forget tomorrow and brings a quiet intensity to the clubhouse with him every day.
13. Lou Piniella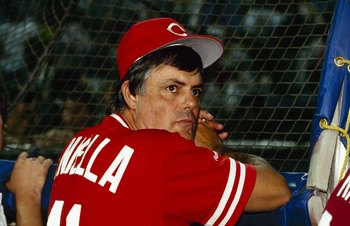 Rick Stewart/Getty Images
Piniella might be best remembered in the postseason by some fans as the man who blew a 116-game season with an ALCS exit (in 2001 with Seattle) or who couldn't win a Division Series game in his last two trips (2007-08 with Chicago).
In reality, though, Piniella had a fire and a creativity that his teams invariably took upon themselves, and he was a dazzling manager in his early trips to October (as the 1990 Reds and 1995 Mariners will attest).
12. Cito Gaston
Stephen Dunn/Getty Images
Winning two World Series in a row is a very hard thing to do. Gaston helped the Blue Jays do it, though, by being willing to press the red button from time to time.
He managed Game 6 of the 1992 World Series like a Game 7; Bobby Cox managed it like a Game 3. That ended up being the difference in the Jays' clinching victory.
11. Joe McCarthy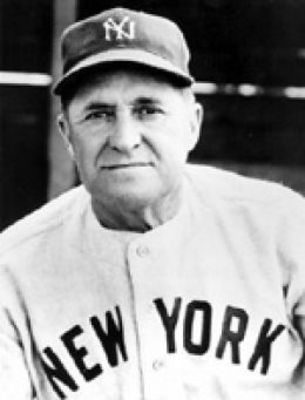 McCarthy skippered the Yankees through the latter Babe Ruth-Lou Gehrig and early Joe DiMaggio eras and won seven of the eight World Series to which he led them.
McCarthy was a straightforward sort, not known as an innovator per se, but the Yankees were too good for a manager like that in those days anyway.
10. Bobby Cox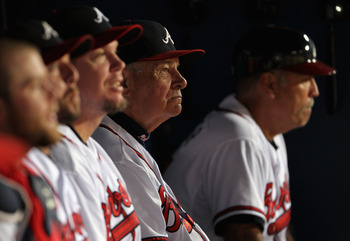 Jamie Squire/Getty Images
About all one can ask of a manager is to get better as he goes, and Cox certainly did. It was his great misfortune that the best Braves teams he ever led were probably the first five, such that even as Cox learned when he needed to go outside his comfort zone in playoff action, the team degraded to the point where he often could not win anyway.
Still, the Braves won five pennants and one World Series under his excellent leadership.
9. Dick Williams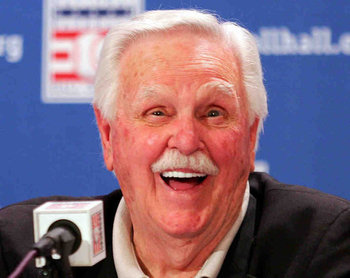 Williams won two World Series—he deserved a third but was fired by lunatic owner Charlie Finley—with the Oakland Athletics and led the San Diego Padres back from two games down in the best-of-five 1984 NLCS to win the pennant.
Williams won one Series against Sparky Anderson (in 1972) and lost one (the aforementioned 1984), but one could argue he outmanaged the great skipper in both sets. Williams is in the Hall of Fame, and still it says here that he is underrated.
8. Tony La Russa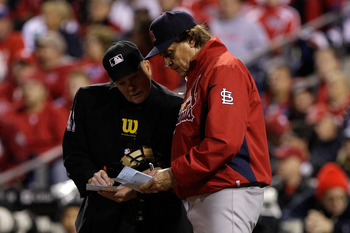 Rob Carr/Getty Images
Only Anderson and La Russa, in all of baseball history, have won World Series with both NL and AL teams.
La Russa is a stubborn cat in some senses, but give him credit for knowing what kind of roster he needs to succeed in a short series, building it and button-mashing his way past people seemingly every year.
7. Terry Francona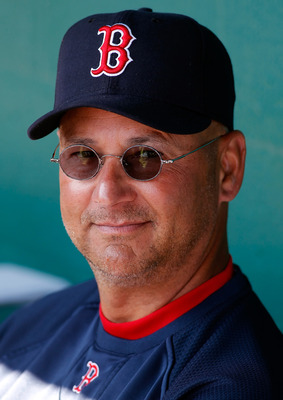 J. Meric/Getty Images
You can have as even a keel and as calm a demeanor as you want, but it takes a special human being to walk into a clubhouse when the team trails 3-0 in an ALCS against the Yankees and make the club believe it still has a chance.
Everyone remembers Dave Roberts for his epic stolen base back in 2004, and it was a fairly obvious move, but credit Francona for not missing it, the way some skippers would have. Credit him, too, for pushing the Sox to a second World Series win three years later, coming back from down 3-1 in the ALCS when they had much less to gain.
6. Danny Murtaugh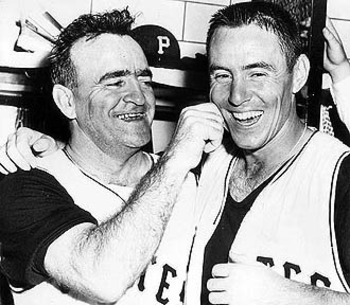 Murtaugh captained two of the biggest upsets in World Series history, beating the Yankees on Bill Mazeroski's famous home run in 1960 and then felling the vaunted Baltimore Orioles in 1971.
How he convinced his inferior teams to forget their opponents' credentials and just go play is hard to know for certain, but a lot of modern managers could learn a thing or two from Murtaugh.
5. Earl Weaver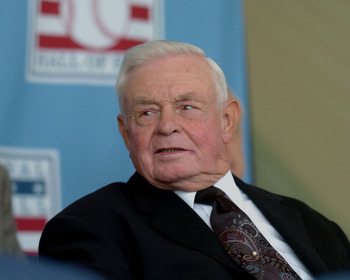 A. Messerschmidt/Getty Images
Even though Murtaugh beat Weaver in 1971, and even though Weaver won just one World Series, I would still have him over any other manager in his prime if I were to begin a franchise today.
The agility and certitude of Weaver's mind is unmatched in the modern game, and he won more than one playoff game for his team with a well-timed sub or an unorthodox switch.
4. Joe Torre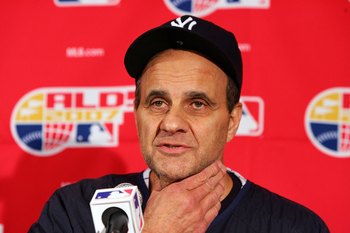 Jim McIsaac/Getty Images
Why Torre batted Alex Rodriguez eighth in that fateful Division Series game might never be clear, but in aggregate, you can't argue with the results.
Torre kept his cool and led the Yankees to six World Series, winning four, and even if part of the credit goes to the ridiculous weapon he had at the back of those bullpens, part must also come to Torre.
3. John McGraw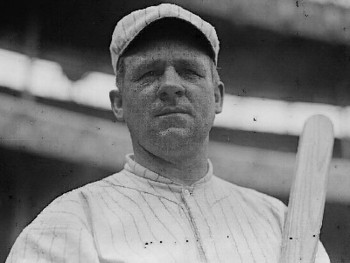 McGraw had a nasty habit of winning pennants and then running head first into much better teams. That makes his postseason record look ugly, but still, he won three World Series in the early part of the 20th century and is generally considered to have been a great leader for those teams.
2. Sparky Anderson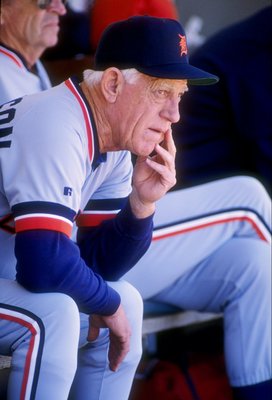 Otto Greule Jr/Getty Images
Anderson approached every team he managed a bit differently. As reported by Joe Posnanski in The Machine, Anderson told his Reds clubhouse in 1975 that Pete Rose, Joe Morgan, Tony Perez and Johnny Bench would get special treatment and be allowed to break some rules. The rest of them were "turds," Anderson said.
A few years later, though, when Kirk Gibson broke in on Anderson's Tigers squad, Anderson instructed him on how to approach the game with humility and kept him (along with the other young stars on the team) very much in line. Anderson had the temperament to motivate his teams and the tactical eye to pull all the right levers.
1. Casey Stengel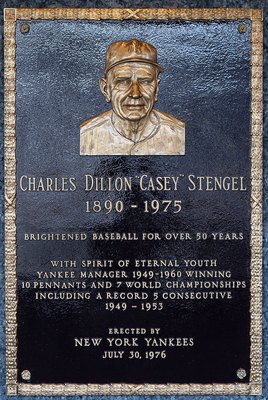 Jim McIsaac/Getty Images
Stengel had great talent at his disposal, to be sure, but he also knew how to push players at the right moments when it came to the World Series.
He showed a world of confidence in young Don Larsen by sending him for Game 5 of the 1956 World Series, having been forced to pull Larsen in the second inning of his Game 2 start. Larsen, to say the least, rewarded his manager's vote of confidence.
Keep Reading