Fantasy Football Rankings Week 4: Tennessee Titans and 3 Best Defenses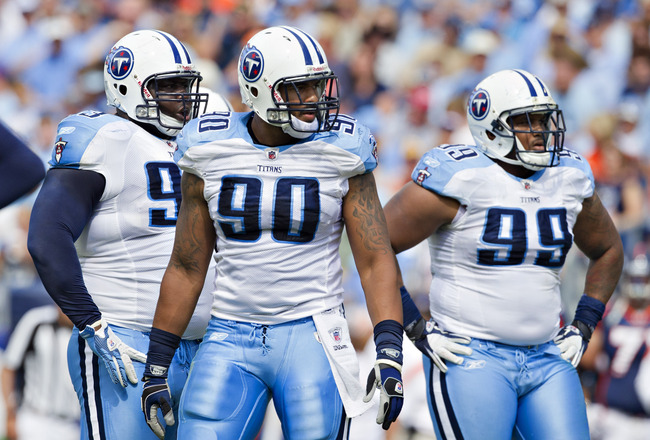 Wesley Hitt/Getty Images
Choosing who to start for your fantasy football defense can be a tough decision. Some owners try to play the matchups each week, and some just stick with the same team for the whole season.
Week 3 was a bit of a letdown for some teams. All of you who had the New York Jets defense are probably wondering what to do now.
The Tennessee Titans are one of several teams who have been a pleasant surprise on the defensive end so far. After ranking 26th in total defense last season, the Titans currently lead the league in fewest yards allowed per game.
If you're trying to decide on which defense to put in your lineup this week, here are a few teams that have promising matchups ahead.
Tennessee Titans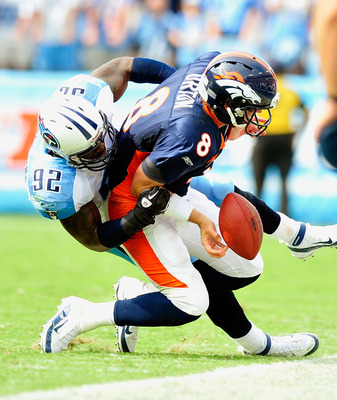 Grant Halverson/Getty Images
The Titans' passing game has been a big surprise to many this year, but their defense has paved the way so far.
Tennessee's defense has yielded just 261 yards per game against their first three opponents. They've also allowed the second fewest points so far with just 14.3 a game.
Yes, I know two of their opponents were the Jacksonville Jaguars and the Denver Broncos. But still, they shut down the Baltimore Ravens, they have yet to allow a 100-yard rusher and they have four picks in the last two games.
The Titans play the Cleveland Browns this week, who rank 26th in the league in total offense. Feel free to throw the Titans in your lineup this week, they should fare well.
Tampa Bay Buccaneers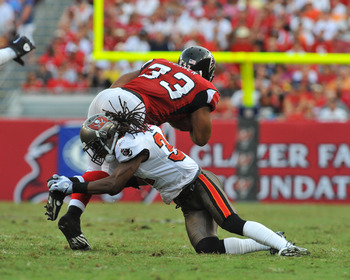 Al Messerschmidt/Getty Images
I know the Buccaneers haven't shown off the toughest defense, but look at their matchup this week. They play the Indianapolis Colts at home on Monday night, and they shouldn't be too worried about stopping them on offense.
Kerry Collins left the game against the Steelers and he may not be able to play this in Week 4. If he is unable to go, they have Curtis Painter on deck. Painter was 5-of-11 passing against PIttsburgh and coughed up a fumble that led to a touchdown.
Painter did orchestrate one scoring drive, I wouldn't the Bucs shouldn't be too worried. They only allowed 13 points to Atlanta in Week 3 and one pick and two fumble recoveries. They should be able to produce the same result against a Colts team that's missing their captain.
Washington Redskins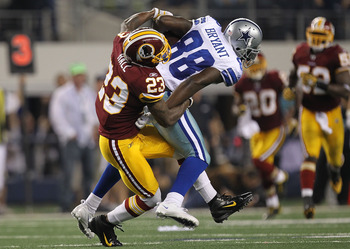 Ronald Martinez/Getty Images
I like the Redskins matchup this week. They play the St. Louis Rams, who rank 29th in scoring.
I normally wouldn't be too big on Washington's defense, but they've actually looked relatively impressive lately. They did a good job keeping the Cowboys out of the end zone last night.
The Rams have had some offensive problems in Sam Bradford's second season. Averaging only 12 points per game won't get you far, so look for the Redskins to capitalize on this weakened offense.
Green Bay Packers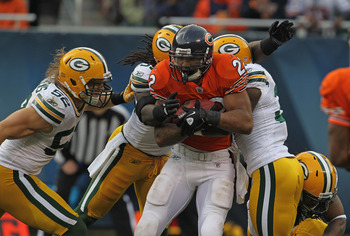 Jonathan Daniel/Getty Images
The Denver Broncos roll into Wisconsin this weekend coming off a dreadful offensive performance. The Broncos only gained 231 yards in their loss against the Titans in Week 3.
The Green Bay Packers should have a easy time in Week 4 against the NFL's 27th ranked offense. The reigning Super Bowl champs have the top ranked run defense so far, so John Fox will not be able to get much from the ground game.
The Packers have five interceptions so far, and should be able to force more against Kyle Orton, who threw two picks in his last game. Feel free to start the Packers D.
Keep Reading