What's Wrong with Sports Journalism and How Can We Fix It?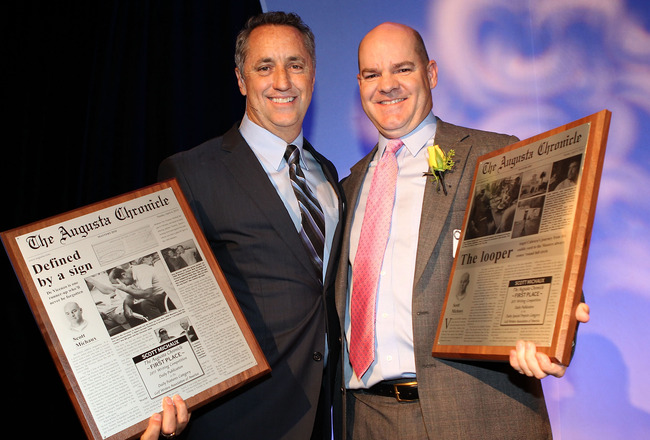 Andrew Redington/Getty Images
As both an avid sports fan and sportswriter, I have strong opinions about most leagues and most teams. However, beyond opining that the Yankees have no excuse for not winning the World Series every year and that Cristiano Ronaldo will never outperform Lionel Messi, I occasionally step back from my writer's post and more generally assess the field of sports journalism.
Unfortunately, I've discovered several bad habits rife among sports journalists from ESPN to Bleacher Report. Realizing that I'm actually quite guilty of practicing many of these habits, I hope this article can generate an ongoing discussion about how we can improve our practices.
So without further ado, here is my criticism of the sports journalism industry.
Misleading Topics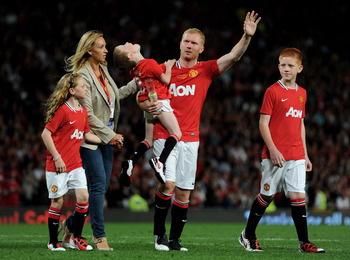 Chris Brunskill/Getty Images
In my six months as a contributor for Bleacher Report, I've learned that sports journalists are very easily misled. When a huge story breaks, we seem to collectively adopt an approach for covering the issue and never question whether our commentary is misplaced.
For those of you who are soccer fans, you'll recall that Manchester United legend Paul Scholes retired after the 2010-2011 season. Immediately, sports writers across the globe began arguing that Manchester United needed to sign a top midfielder to fill his creative role in the United midfield.
What these journalists failed to acknowledge is that Scholes had not featured prominently for United for the better part of the past five seasons. In fact, United easily advanced to the 2011 Champions League Final even with Scholesy scoring only a single goal and providing a meager four assists across 23 games. Signing an additional central midfielder would have only stunted the growth of top youngster Tom Cleverly.
Nevertheless, most writers continued along this path. Surely, United needed a high-profile player to replace the always humble Scholes, right?
Wrong.
As their strong early season performances have indicated, the Red Devils are more than capable of winning without Scholesy.
With this thought in mind, we need continuously ask, "Are our claims warranted?"
Inconsistency in Reporting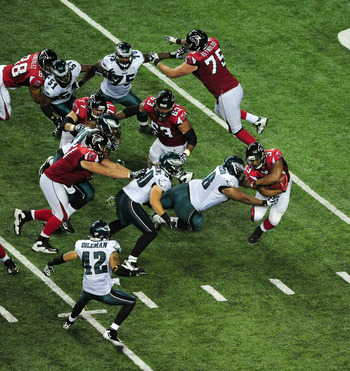 Scott Cunningham/Getty Images
Much like politicians, sports writers have a tendency to talk out of both sides of their mouth.
This realization became especially apparent watching the Atlanta Falcons face off against the Philadelphia Eagles during last week's edition of Sunday Night Football.
Commenting on Philadelphia's defensive scheme, the NBC sportscasters explained that the defensive ends line up in wide positions and crash into the offensive tackles as soon as the ball is snapped.
When Philly would stuff an Atlanta run play, the commentators would say something along the lines of, "Wow, these defensive ends are good. They crash into the line so quickly that they prevent any running lanes from opening up."
However, when Atlanta would bust off a lengthy run, the sportscasters would explain something like, "When you have the defensive ends starting in such a wide position, Philly's defense is really going to struggle against the run game."
So, instead of providing polarizing commentary, why not take the middle ground?
Surely the sportscasters could have explained, "Philly's ends have collapsed Atlanta running lanes pretty well throughout this game, but a resilient Atlanta line finally generated enough room for back Michael Turner to pick up some major yardage."
Abysmal Questioning
Before reading this slide, I'm going to ask you to please watch about the first 20 seconds of the attached video clip.
Interviewing Auburn head coach Gene Chizik directly following his team's victory in the 2011 BCS National Championship game, ESPN sideline reporter Tom Rinaldi asks, "You said the key match-up in this game was going to be your defensive front against their defensive line. How did that bear out in this game?"
If you watched the game, you probably realize this question is probably the dumbest question Rinaldi could have possibly asked.
Auburn's defense line completely mauled Oregon's offensive line for all 60 minutes of the game. Chizik knows it, Rinaldi knows it, you know it, and I know it.
Considering Auburn's defense struggled against much less prolific offenses than Oregon's quack attack, my first question would have been, "With all of your team's defensive struggles this season, how were you able to completely shut down the most prolific offense in the country?"
Sure, an emotional Chizik probably wouldn't have spent the next 30 minutes explaining how he tweaked his defense over the past month, but at least the reporter would have opened the door for the coach to disclose some sliver of insightful information.
Excessive Focus on Trivial Matters
Disclaimer: I'm definitely not a Terrell Owens fan.
However, I will admit that he does a marvelous job of exposing the mainstream media's misplaced focus in this video clip following a 2007 Cowboys' loss to division rival Philadelphia Eagles.
Reacting to comments he made earlier that Cowboys quarterback Tony Romo was distracted by then-girlfriend Jessica Simpson, T.O. not-so-articulately explains that the media, "Take[s] something I say and make...a little more than something out of it."
Building on Owens' commentary, I find this obsessive focus on trivial non-issues distracting.
Why can't we just focus on the relevant issues affecting the teams' performance?
As sports journalists, we should stick to our role and not try to double as tabloid reporters.
Aversion to Empirical Analysis

Chris Trotman/Getty Images
As a college-educated individual, I'm generally amazed by how infrequently we sports journalists use empirical analysis to substantiate our claims.
No, I'm not talking about batting averages or completion percentages--I'm thinking more of comprehensive data analysis.
For instance, following the Super Bowl, football fans around the country begin to talk about the upcoming NFL Draft. Who's the best quarterback in the draft class? Can he lead my team back to playoffs?
"Expert" analysts such as Mel Kiper, Jr. and Todd McShay are only too happy to indulge your curiosity. Apparently working around the clock watching player workouts and speaking with scouts and agents, they update their rankings and predictions almost hourly in the days leading up to the NFL Draft.
Unfortunately, their efforts are simply insufficient.
Any football fan who watched JaMarcus Russell and Brady Quinn in their college days would have predicted them to become top tier NFL quarterbacks. So why did they fail while similarly talented collegiate quarterbacks such as Sam Bradford and Cam Newton managed to succeed?
Instead of watching highlights all day, these two should spend some of their time collecting as much data as possible from all current NFL quarterbacks and future quarterback draftees. Running every shred of information from a quarterback's high school completion percentage to his college GPA through a statistical analysis package, they could more objectively project NFL success.
Sure, they still wouldn't be perfect, but they could at least substantiate their claims with factual information!
Keep Reading