Jerome Simpson: The Other Side of Cincinnati Bengals' WR
September 23, 2011
Andy Lyons/Getty Images
Okay, let's just stop. Everyone, please collectively take a deep breath and stop. 
Yes, Jerome Simpson was detained for questioning in what looks like an obviously precarious situation. Yes, the Bengals have had 35 arrests since 2000.  Yes, it's become an embarrassment to the city and the franchise.
I understand and can empathize with the frustration everyone is feeling in regards to this latest situation.
However, could we please stop and use the tiniest bit of critical thinking before lazily accepting these slanderous labels that the media continues to use? 
Jerome Simpson is not a bad guy—as far as I can tell at least. This latest problem certainly doesn't definitively label him as a troublemaker, or thug or villain. Even if the accusations are true—and evidence seems to overwhelmingly indicate it is—he is still not the monster that he's being made out to be.
If he did play a central role in the shipping and distributing of substantial amounts of marijuana, then I present these questions to you. 
Why does it matter? Who does it negatively affect?
The answer of course is that it doesn't matter, and it doesn't negatively effect anybody.  Marijuana is not cocaine. I want to retype that for people, so that the point hits home. 
Marijuana is not cocaine. In fact, marijuana is less debilitating than alcohol.  
I've been around plenty of people who have smoked marijuana and plenty of people who were drunk. The drunk people were by far—and its not even remotely close—the less stable people.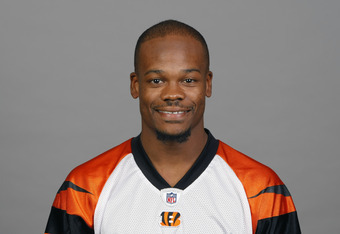 Handout/Getty Images
Do you read or write negative columns about the shipping and distribution of alcohol on a daily basis? Of course you don't. 
America went through a period of prohibition of alcohol and ultimately decided to give Americans of a certain age their own choice of whether or not to consume alcohol.
Ultimately, the same thing is going to happen with marijuana. When it does, how ridiculous will our culture look to someone in 2081 when they read an article from 2011 detailing the outcry in regards to Jerome Simpson getting caught with 2 1/2 pounds of pot at his house?
In retrospect we'll look like the puritanical residents of Salem during the witch trials.
In fact, this latest issue speaks to a much larger problem with the way our culture and sports interrelate.
We demonize athletes for doing things we do en mass and then we hide behind these fabricated labels of "icon" or "role model" to justify our faux anger.  The truth is: we're all hypocrites. 
Let's take a closer look at some of those 35 Bengals arrests since 2000. 
How many of them have been truly awful, pre-meditated, unforgivable acts of violence or disrespect, or indecency that warrant the sort of media attention they've been given?
AJ Nicholson—Charged with burglarizing the apartment of a former Florida state teammate.
Frostee Rucker—Charged with two counts of spousal battery and vandalism after an alleged fight between Rucker and his girlfriend.
AJ Nicholson—Arrested, charged with misdemeanor assault.  Police said his girlfriend told them he hit her in the eye.
Ahmad Brooks—Charged with misdemeanor assault, accused of punching woman in face in Kentucky.
Cedric Benson—Arrested, charged with misdemeanor assault stemming from May 30 incident in Austin, Texas. He allegedly punched bar employee in face.
Cedric Benson—Arrested in Texas, charged with assault on family member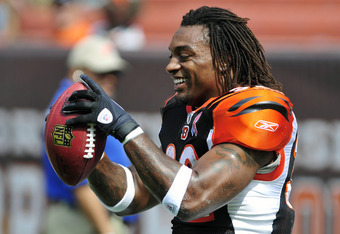 Jason Miller/Getty Images
That's four players, participating in six incidents spread out over 11 years. Everything else is frivolous or too commonplace to elevate into this discussion. 
Yes, I'm including DUI in the too commonplace column.
The most recent drunk driving statistics I can find estimates that in 1996, there were roughly 1.5 million arrests for DUI's. Can we really, as a culture, demonize people to this extent when they are breaking a law that is broken so commonly?
There are 1,696 players in the NFL every season. Statistically speaking, of course some of those 1,696 are going to have run-ins with the law. If you just took a random sampling of any 1,696 people you could find just as much, if not more, legal troubles arise.
I'm never going to be someone that defends the way the Bengals play the game of football on the field. In fact, you can read one of my more recent slideshows to determine that I have a very low opinion of them on the field.  
Off the field, I don't know them, and these 35 run-ins with the law don't do anything to convince me of their character one way or another.  
Well, except for Cedric Benson, Ahmad Brooks, and AJ Nicholson. I'm not inviting those guys over anytime soon.