Prime 9: The Top 9 AL Catchers for 2012 Fantasy Baseball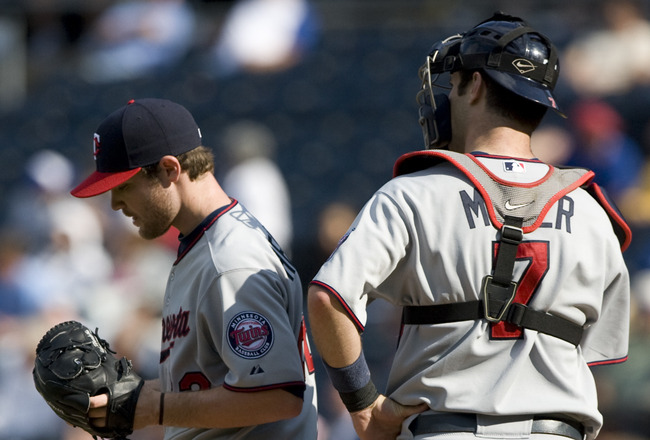 Fantasy owners were cursing the Twins catcher this year.
Ed Zurga/Getty Images
If you are anything like me, you are watching someone else win your fantasy league this season. It hasn't been a bad year for my teams, but as they say, there can only be one champion. As the season wears down we can always look to 2012 to get a head start on your buddies.
Some people play in AL or NL leagues, so we will break down the positions between the AL and NL.
9. A.J. Pierzynski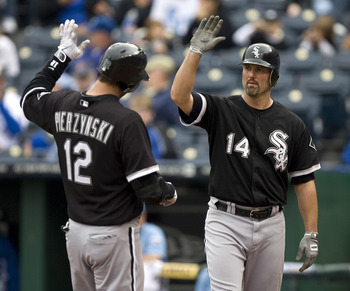 The most hated player in baseball is a steady performer.
Ed Zurga/Getty Images
AVG/OBP/SLG: .292/.330/.418
HR: 8
Runs: 36
RBI: 37
Nobody in their right mind would take Pierzynski in a mixed league. However, if you are playing in an AL-only league he isn't a bad choice. He always hits for average and that is something other catchers struggle with.
Some fantasy players get their power at other positions and just want their catcher to keep from torpedoing their batting average and on-base percentage. He is the most hated man in baseball, but he is durable and makes consistent contact.
8. Jarrod Saltalamacchia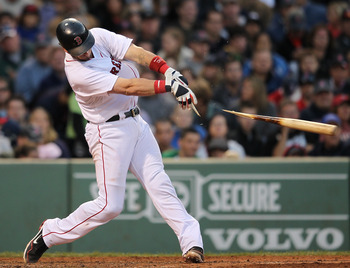 The one-time phenom has put up some good numbers.
Jim Rogash/Getty Images
AVG/OBP/SLG: .240/.296/.463
HR: 16
Runs: 52
RBI: 55
Everyone remember when he was supposed to be the second coming of Johnny Bench? Well, it took some time, but he is quietly finding himself at the plate. His batting average won't help you, but in an AL-only league he can certainly provide some cheap power.
He has a history of being more selective at the plate, so his OBP should go up as well. Plus, the Red Sox lineup provides plenty of RBI opportunities.
6. J.P Arencibia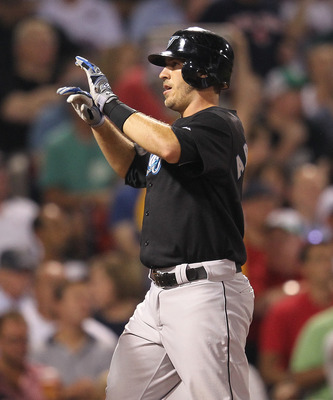 Arencibia is a Rookie of the Year candidate.
Jim Rogash/Getty Images
AVG/OBP/SLG: .221/.280/.454
HR: 23
Runs: 45
RBI: 76
He is a lot like Salty except this is his first full season. It is more likely that we will see more growth from him this next year. If you have been watching him lately you are already beginning to see that growth. The batting average is scary, but the increased home run production will be nice in an AL-only league.
6. Jesus Montero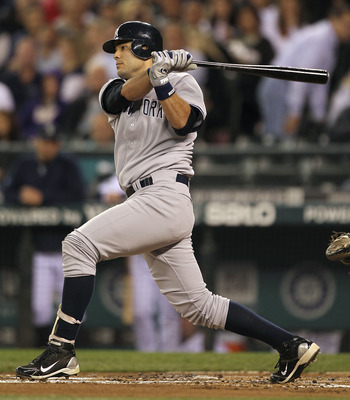 Jesus Montero could be the full-time DH in 2012.
Otto Greule Jr/Getty Images
AVG/OBP/SLG: .282/.349/.538
HR: 3
Runs: 7
RBI: 6
Montero would rank higher if we could guarantee 500 at-bats. The Yankees have always been fickle with their young players, but all signs point to an opening either behind the dish or at DH. He will qualify for catcher in most leagues, so go ahead and take him if he's available late.
He should be good for 20 home runs and an .800-ish OPS.
5. Matt Wieters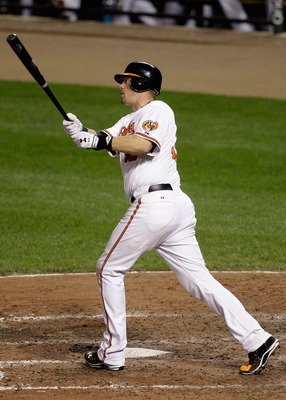 Matt Wieters is poised to be the stud everyone thought he would be.
Rob Carr/Getty Images
AVG/OBP/SLG: .261/.324/.448
HR: 20
Runs: 66
RBI: 63
I'm bullish on Matt Wieters. He has had a heck of a September which tells me he is beginning to come into his own. He ranks this low because the AL is loaded behind the dish. However, I wouldn't be surprised if he hits as many as 30 home runs next season.
4. Carlos Santana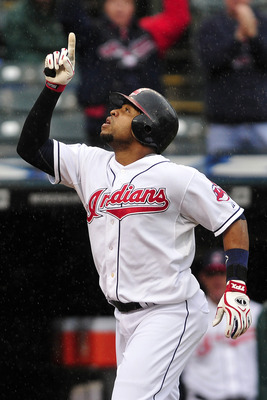 If he ever hits for average he will be a fantasy monster.
Jason Miller/Getty Images
AVG/OBP/SLG: .237/.351/.453
HR: 25
Runs: 75
RBI: 76
If anything tells you about the talent in this league then seeing Santana in the fourth spot should tell you everything you need to know. Santana has a higher batting average away from vaulting to the top on this list. He hits for power (.216 isolated power) and draws plenty of walks (.114 isolated patience). Folks, that is a .330 secondary average.
Trust me, that is really good.
3. Victor Martinez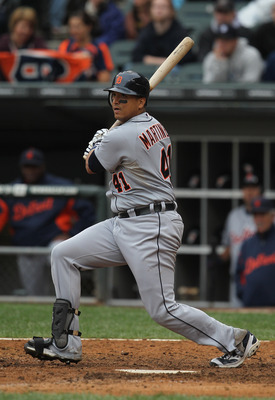 Victor Martinez gets more PAs than the typical catcher.
Jonathan Daniel/Getty Images
AVG/OBP/SLG: .324/.375/.458
HR: 11
Runs: 71
RBI: 94
With a little more than a week left he has an outside chance of reaching 100 RBI. I don't care how many home runs you hit—those are ridiculous numbers for a catcher. The secret is that he isn't really a catcher, but in fantasy leagues no one really cares about pure positions.
2. Alex Avila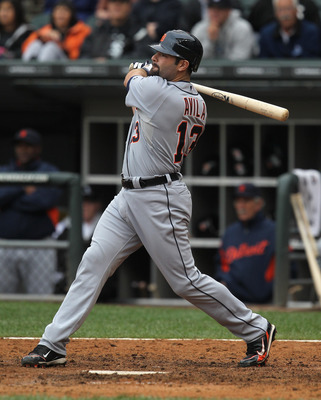 Alex Avila was the fantasy surprise of 2011.
Jonathan Daniel/Getty Images
AVG/OBP/SLG: .297/.388/.517
HR: 19
Runs: 62
RBI: 77
Folks, anyone that posts a .905 OPS behind the dish will make people stand up and take notice. I acquired this guy from the future league champion, but as far as I am concerned I won that deal.
Whether this is an out-of-context season or not remains to be seen, but you shouldn't ignore this guy on draft day.
1. Joe Mauer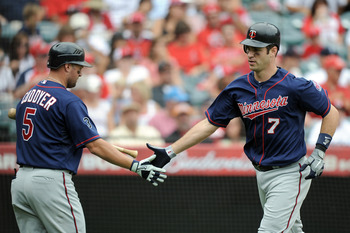 Mauer won't be this bad next year.
Harry How/Getty Images
AVG/OBP/SLG: .287/.360/.368
HR: 3
Runs: 38
RBI: 30
Yeah, those numbers look awful, but you go ahead and let him pass by next spring in the draft. See where that gets you.
Mauer's injuries and sicknesses were not serious in the long term, but they were enough to derail his season. He should bounce back and have another huge season next year.
Keep Reading