Minnesota Twins and Bill Smith in the Final Analysis
September 18, 2011
Hannah Foslien/Getty Images
This year has been a horrible one for the Twins. Just the trials and tribulations of Joe Mauer are enough to fill this column space. Most of the Twins money is sunk into the hands of a few veteran players. All of them had down years or spent a good portion of the season on the disabled list. What's more, some of them may never recover.
Like with Tony Reagins, Bill Smith made the decision to give Joe Mauer that monster contract. He felt like he had to do it because Mauer was a local boy, the club had the new stadium, and he feared of losing enormous fan support if he let him go. All these are understandable fears, but Mauer will make nearly $200 million before all is said and done.
Key Statistics
Team Payroll: 112.7 (9th)
Lineup: 14.6
Rotation: 18.3
Bullpen: 17.1
Composite Ranking: 16.7
Analysis Score: -7.7
Lineup
When Bill Smith signed Joe Mauer to an eight-year $184 million contract he was taking a huge risk. This was the first year of that huge contract and it wasn't a good beginning. Even without this season, the contract was a risk. Most catchers begin to fall off in their early thirties. That would be half way through the contract.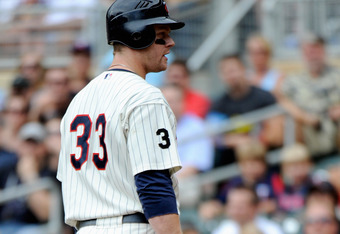 Hannah Foslien/Getty Images
The Twins have experimented with playing Mauer at first base. This is a difficult decision. Mauer is athletic enough to be a decent first baseman, but he has far more defensive value as a catcher. Furthermore, his offensive numbers are more valuable as a catcher. So, do you work him at catcher and get great value for a few more years or do you get good value for the next seven years?
Justin Morneau's injury troubles the last two years haven't helped either. Yet, it might give the Twins the window they need to move Mauer. Furthermore, regulars Denard Span, Jason Kubel, and Michael Cuddyer all spent time on the shelf. 2012 should be better, but there are a ton of issues that need to be addressed in the offseason.
Rotation
The year in the rotation has been just as bad as the lineup. Scott Baker has been very good, but otherwise it has been a rough go of it. In particular, Kevin Slowey was supposed to be a top of the rotation starter, but he became irrelevant. Carl Pavano has been durable, but hasn't been as good as he was last season.
Nick Blackburn and Francisco Liriano have been inconsistent as well. In fact, when you combine the struggles of the lineup and rotation it is amazing that they have won 59 games to this point. Ron Gardenhire is a better manager than most people give him credit for.
Bullpen
The struggles of the rotation have taxed the bullpen. Fortunately, they have a little more depth there. Matt Capps held on for the first couple of months as the closer and then Joe Nathan finally started getting his mojo back. He had a 10.00 ERA in March and April. So, since then he has been okay. He hasn't been the Joe Nathan he once was.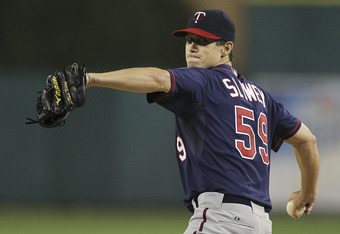 Leon Halip/Getty Images
Capps is back in a role he is more familiar and Glen Perkins has been effective as well. They need more reliable arms to overcome the lack of depth in the rotation. The year has been a perfect storm for the Twins. It's one of those years you want to just erase from the memory.
Response to Crisis
This year has been a gigantic crisis, but if anything good happens from years like this it is usually finding players you didn't know existed. Ben Revere has been horrible offensively, but he would be the odds on Gold Glove favorite if allowed to play the full season in centerfield.
Danny Valencia has been good at third base as well. Smith was able to unload Delmon Young and Jim Thome and get some prospects in return. The biggest crisis is what to do about Morneau and whether to move Mauer to first base. There are no answers at this point.
Analysis Score: -7.7 (26th)
Final Analysis
Bill Smith is more a victim of bad luck than anything else. The Twins have gone from a mid-market team to a big market. That transformation has caused some problems. The Twins inked both Joe Mauer and Justin Morneau to big contracts. That made perfect sense considering that both were MVPs and the anchors of multiple playoff teams.
Joe Mauer will likely be back to his old self next year, but Morneau is a little more questionable. He had a concussion midway through the 2010 season and hasn't been the same. A lot hinges on what happens with him moving forward.