Detroit Tigers: 5 Reasons They Are the Most Dangerous Team in the A.L.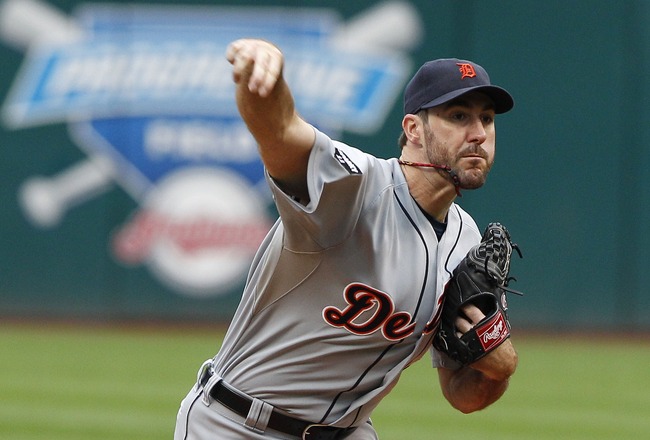 David Maxwell/Getty Images
The Detroit Tigers may have finally exorcised their second-half demons this year.
They have less than a month to go, and their lead is the biggest it has been all year.
With a series with second place Chicago beginning tonight, they can effectively close the season out, right now.
Looking forward, there are a lot of reasons to fear this Detroit Tigers team.
Here are five reasons why nobody wants to play the Tigers in the playoffs.
Two Words- Justin Verlander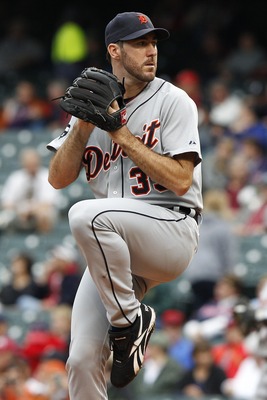 David Maxwell/Getty Images
The Tigers' Justin Verlander is putting together one of the most dominant seasons we have seen in the last 40 years from a pitcher.
From Ron Guidry in the early '80s to Pedro at the beginning of the last decade, we have been treated to some fantastic baseball seasons from the pitching perspective.
Verlander is on pace to win 25 games this year, and likely will win the pitching Triple Crown.
There is even talk about him being in consideration for the MVP, something that has only happened twice in the American League in my lifetime (Willie Hernandez in 1984 and Roger Clemens in 1986).
Verlander's dominance likely means that the Tigers will shift to a three man rotation for the playoffs. And while some might question this type of move, remember, the Tigers will surely get a travel day to rest in the playoffs, giving Verlander three days of rest.
Who on this planet wants to see Verlander twice in a five game series and three times in a seven gamer?
Timing Is Everything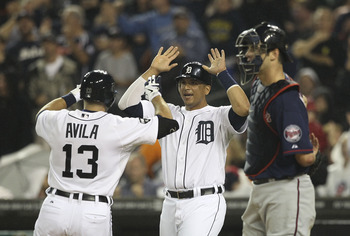 Leon Halip/Getty Images
Right now, the Tigers are the hottest team in baseball. They have won nine straight games, and their schedule is such that they could conceivably go on another big run before the year is through.
The hottest team is usually the best when the playoffs come along, easily rendering the previous six months lame by comparison.
Look at last year's champion, the San Francisco Giants. They were left for dead early in the season, dismissed as too light-hitting to make a run. But they got hot down the stretch, and they won it all.
Now, this doesn't mean that the Tigers might not go soft from this point forward. But with their mix of leadership in the clubhouse and fresh legs from inconceivably strange substitutions by manager Jim Leyland, they should be ready to hit the postseason running.
The Emergence of Doug Fister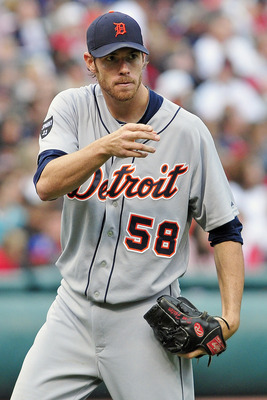 Jason Miller/Getty Images
It could be argued that Doug Fister's acquisition was the best trade deadline deal this year.
It also could be argued that Fister has been even better than Verlander over the last five starts.
During that stretch, Fister has not given up more than one earned run in any start, and has at least five k's in each start, including 13 in one.
Fister also is a ground ball pitcher, getting at least double digit grounders in nearly every start. This bodes well against a team like New York with their small park and professional hitters.
He also has epic secondary pitches and a curveball that falls off a table. This bodes well against teams like Boston and Texas that tend to be more aggressive in their swinging.
Any way you slice it, the combo of Verlander and Fister might be the best one-two punch in the American League, right now.
Its All About the Bullpen, Baby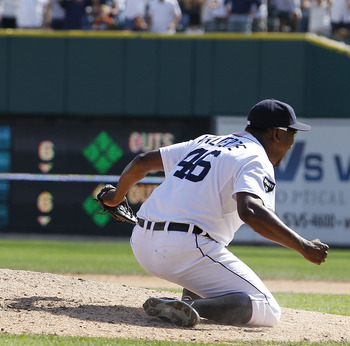 Leon Halip/Getty Images
Given how well the starters have been pitching lately, they have allowed the bullpen to get nice and rested.
This has allowed Leyland to play joker's wild with his choices, something that all managers like to play.
The back of the bullpen is as good as it gets. Valverde hasn't blown a save all year, and Benoit hasn't allowed an earned run in a month.
The seventh inning is beginning to look better with the emergence of Al Albuquerque and the revitalization of Phil Coke.
Heck, David Pauley has a sub 3.00 ERA but has only been needed three times this month!
Most teams have a drop off from their starters to the 'pen. The Tigers have a continuation of dominance, something that absolutely kills in the postseason.
The Lineup Is Murderers Row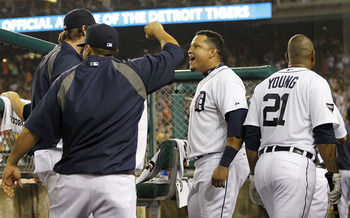 Leon Halip/Getty Images
For the first time in a long time, there are no holes in this lineup.
Austin Jackson has been hitting well since the end of August, Ramon Santiago has shored up second base with clutch hitting and surprising pop, and Wilson Betemit is proving to be a steal at third base.
Add to that the .300 hitting of Jhonny Peralta, Alex Avila, Victor Martinez and Miguel Cabrera, and you almost forget that Brennan Boesch has been hurt.
Top it off, Andy Dirks and Magglio Ordonez have been coming alive as Boesch's replacements, and you have a lineup that would give even good pitchers fits.
The Yankees, however, do not have a lot of great pitching. The Rangers and Red Sox do, but neither squad has looked super impressive lately.
Right now, the Tigers have the perfect combination of great hitters getting ready to go up against average pitchers.
That is enough to keep the competition up at night.
Keep Reading

Detroit Tigers: Like this team?