Cleveland Indians and Chris Antonetti in the Final Analysis
September 12, 2011
David Banks/Getty Images
The Indians are more or less an anonymous group of players, coaches and executives that everyone in baseball wants to emulate. Officially, the masthead says Chris Antonetti is the general manager and Manny Acta is the manager. Most fans would have to do a Google search to name both. Heck, I did one just to make sure I got my facts straight.
Seems that since Jon Hart and Eric Wedge left, many of the scenes from Major League seem more like reality than fiction. No, there is no former stripper owner that's trying to sabotage the team, but they are a group of people that most people haven't heard of. That group seemed poised to take the AL Central this year before they hit the skids in late July and August. Still, they finished above fourth place and appear to be the team of the future.
Key Statistics
Team Payroll: $49.2 million (26th)
Lineup: 8.6
Rotation: 24.1
Bullpen: 16.9
Composite Ranking: 16.5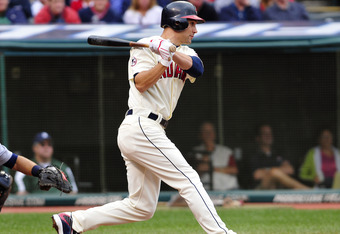 Jason Miller/Getty Images
Analysis Score: +9.5
Lineup
Alright, quick test. Can you name the player that leads the Indians in OPS? Who has the most home runs on the team? Who has the most RBIs? Heck, can you name three players in the regular lineup? With Grady Sizemore on the shelf for most of the last two seasons, most casual fans probably couldn't answer any of those questions.
Travis Hafner is not the stud he was earlier in his career, but he is the answer to most of those questions. He has come up huge a few times this year late in games. Shin-Soo Choo is another solid contributor that flies underneath the radar. Asdrubal Cabrera makes it onto Web Gems about twice a week, so most fans will recognize him (ironically he rates below-average defensively). The rest are either very young or relatively inexperienced.
Rotation
Starting pitching is the Achilles' heel of the Indians and this will figure prominently in the Response to Crisis section. Fausto Carmona pitches like he's the main character in Dr. Jeckyl and Mr. Hyde. Out of those on the staff, only Justin Masterson has distinguished himself as a consistent performer. The response from Antonelli was to bring in another Dr. Jeckyl in Ubaldo Jimenez. If both he and Carmona are right this could be a dynamic group. If not, it could get really ugly really soon.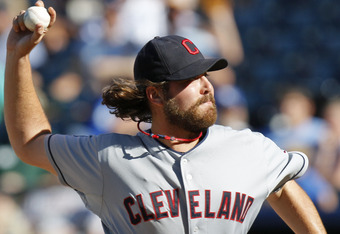 Ed Zurga/Getty Images
Bullpen
This group seems more indicative of the success that the Indians have had. The Perez boys (Rafael and Chris) lead the way. Tony Sipp and Joe Smith have also been effective this season. Now, let's not confuse effective with dominant. These relievers have had their shaky moments, but overall they seem to get the job done. In the long-term they might be able to use a dominant closer to round out the group, but the Perez boys seem to keep things in check for the time being.
Response to Crisis
Chris Antonetti made two moves at the deadline. One was calculated and the other was done as if his hair were on fire. He calmly and coolly traded a low grade prospect for Kosuke Fukodome. Fukodome can play every outfield position, so he served to bridge the gap until regulars Shin-Soo Choo and Grady Sizemore returned from injury. Afterwards, he could either slide over to left field or sit on the bench. His contract is up after the season, so it really didn't cost him much.
He shocked the world by sending four prospects (including Alex White and Drew Pomeranz) to the Colorado Rockies for Ubaldo Jimenez. Pomeranz will turn 23 in November and already made his debut with the Rockies this week. He pitched five scoreless innings and got his first big league win. Alex White is 3-1 in seven starts. He has an astronomical ERA and FIP, but the two have combined to go 4-1. Jimenez hasn't even won four games himself in Cleveland. He has a career 3.62 FIP and is right around there this season. If the price had only been Pomeranz and White it might have been a decent exchange, but they sent two other good prospects over.
Analysis Score: +9.5 (5th)
Final Analysis
The Ubaldo Jimenez trade is one of those trades that defines a general manager. Chris Antonetti cannot remain in the top five after that kind of deal. Even if Jimenez returns to win the AL Cy Young in 2012, it still would be a bad exchange. I'm willing to bet my entire pay check next month that Jimenez will not be winning the 2012 Cy Young Award. Thankfully, that pay check is not that big, but I'm still confident.