Chicago Cubs: Fool Me Once, Don't Fool Me Twice
September 12, 2011
Scott Boehm/Getty Images
Since the start of August, the Chicago Cubs have had a 21-17 record. 
Whoa. That is a winning record. That means everything is going great, we just had to get things going in the right direction.
Right?
Don't be fooled by the record—the Chicago Cubs need to make sure they do not take themselves down the same path as last year.
The Chicago Cubs finished last season on a high note, and the result of that was the hiring of Mike Quade as manager and no change at the top of management. This season is not over yet, but the Cubs potentially could have similar record to the end of last season.
The Chicago Cubs made a huge decision midseason by removing Jim Hendry of his duties—they'd had enough of his questionable decision-making.
The Cubs made one good decision; now they must make another.
That move would be firing Mike Quade and reevaluating everything—and I mean everything. Even with recent personnel re-signings, nobody should be safe.
The Cubs need to adhere to the same mindset they had when upon removing Hendry. I do think the Cubs will follow through with the proper actions, but I honestly cannot say I am 100 percent sure about that—the decision-making from the North Siders is far too volatile.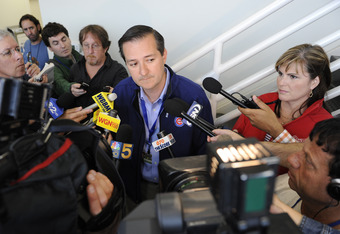 David Banks/Getty Images
The first obvious move the Chicago Cubs need to make is hiring a general manager. That person must take control of the franchise, leaving Tom Ricketts only there to see how to actually handle things and to open up his checkbook. Ricketts needs to understand that he has to delegate his control to a person has experience doing the job.
I respect Tom Ricketts, but there is no reason he should he be making these decisions.
As a fan, of course it sounds like the perfect job description. 
But that only works though in hypothetical situations with my buddies. Someone needs to remember that this is a real business model in real life.
Someone who actually knows how the system works from the inside and out needs to take total control of the Cubs.
Tom Ricketts loved Quade because once Quade took over for Lou Pinella, the club won. Fine, fair enough. We took the risk, and this is where it took us. If the Cubs follow the same route as last year, I don't see how there can be any hope for next year.
I think Quade is an excellent baseball man, but he has proved this season that he cannot handle the operations of a ball club day in and day out. He had fun last year, and he was a change in control. This year it just simply didn't pan out as many had thought. With the Cubs' potential manager candidates though, they took the right chance.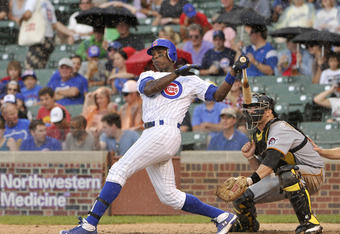 Brian Kersey/Getty Images
Now, I know many of you are saying "Jeff, whoever takes over as GM is going to remove Quade and get his own guy in there, so don't worry." I believe that too, but it all starts with Tom Ricketts hiring the right guy.
What if Ricketts decides to hire Randy Bush? Granted, it's no guarantee, but you never know with Ricketts at the helm.
There is no assurance that the Cubs are going to go out and nab a high-profile GM, so in the end they may turn in-house.
If they do so, this club is in for the worst. I don't know a whole lot about Randy Bush, as he has been the guy behind the scenes of Jim Hendry, but the Cubs just need a total new direction.
Honestly, I am scared for what direction this franchise is going to take. At least with Jim Hendry at general manager, somebody had an idea of how to do things. This whole ordeal is now in one man's hands, and he has yet to prove he really knows what he is doing.
To the average fan, things are looking good. That is because the Cubs are producing and winning, but it makes no sense that we always produce when nothing is on the line. This is when players should be giving up, not performing.
I understand that most fans are going be like, "well, things were going well toward the end of the season, so why change anything?" or "things are going well, plus we are getting Pujols!" One player is not the answer to these woes, and neither is the current situation, even if it seems good. 
I understand that things look good, and some fans would be reluctant to see things changed. I have been a victim of this thinking. I was all for Quade, but clearly it was not the right decision.
Don't get me wrong; I am happy they look good, but if this were a painting, this part of the season would be the only part that would be considered quality, while the rest of the season would not fit the picture. The Cubs need to forget about August and September, and instead work on April through July.
If the Cubs fail to see the overall picture, they are just setting themselves up for the same thing next season: a horrid first three quarters and then finishing on a high note.
There are going to be a lot of decisions, ranging from GM to manager to first base to third base. Alfonso Soriano's situation needs to be figured out, and many more things. The Chicago Cubs need to keep their focus on these areas, and not get themselves caught up in recent events.