Los Angeles Dodgers: 5 Good Things That Happened for the Dodgers This Season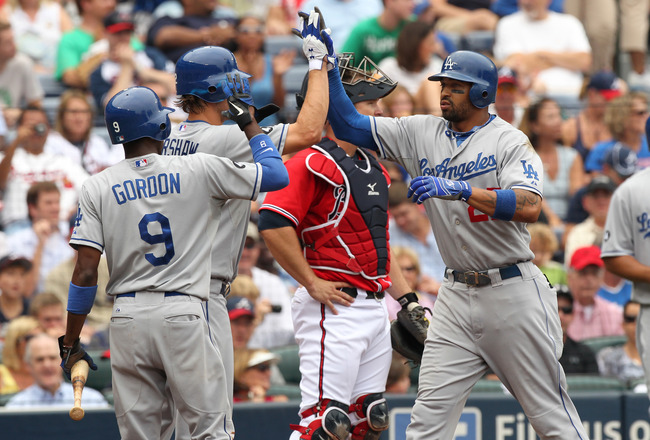 These guys did good things for the Dodgers this season.
Joe Murphy/Getty Images
In many ways the 2011 season has not been a banner season for the Los Angeles Dodgers. The McCourt's divorce, the team's bankruptcy and not competing for the NL West title were not exactly highlights for the Dodgers this season.
But there have also been some really good things happen for the Dodgers in 2011.
Here are five of them.
Matt Kemp's NL MVP-Worthy Season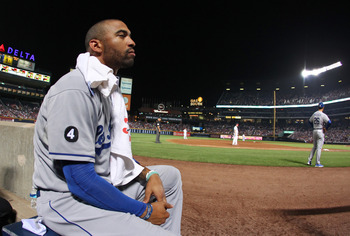 Joe Murphy/Getty Images
Los Angeles Dodgers center-fielder Matt Kemp's MVP-worthy season has been the highlight of 2011 for the Dodgers.
Kemp has been consistently among the league leaders in all statistical offensive categories, and he even has a chance of winning the coveted Triple Crown if he can finish the season on a hot streak.
Time will tell us whether Kemp will win the National League MVP award, but, even if he doesn't, he has put together a fantastic season.
Perhaps his career season.
Clayton Kershaw's Cy Young Award-Worthy Season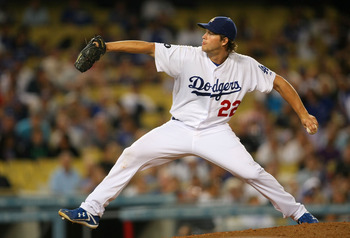 Victor Decolongon/Getty Images
Clayton Kershaw has had a season to remember for the Dodgers.
He is currently second in both wins and ERA in the National League, with 17 wins and a 2.45 ERA.
He has also proven to be a durable pitcher, garnering five complete games for the Dodgers. When the starting pitcher can give the bullpen a rest, it is always a plus for the team.
He also has 17 wins on a team that is currently 12 games out of first place. That is not an easy accomplishment.
Will he win the NL Cy Young Award? Well, like Matt Kemp and the NL MVP award, if he doesn't, he should have. However, sometimes being on a team that doesn't make the postseason can have an impact in the voting.
The Play of Rookie Shortstop Dee Gordon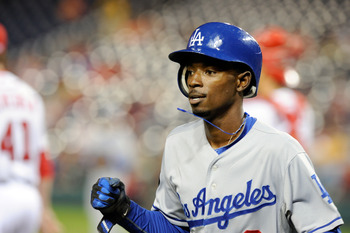 Greg Fiume/Getty Images
The play of rookie Dee Gordon has also been a highlight for the Dodgers, in my opinion.
No, he isn't going to win the NL Rookie of the Year award, but his play has been solid for a rookie.
He is currently batting .296 for the Dodgers and has shown some good fielding skills since being called up this season.
But what has really impressed me about Gordon is the intensity of his play. He runs hard, slides hard and plays with a passion that one can only hope all the players on the Dodgers would demonstrate on the field.
Dee Gordon will be a solid player for the Dodgers for many years.
Andre Ethier's Early Season 30-Game Hitting Streak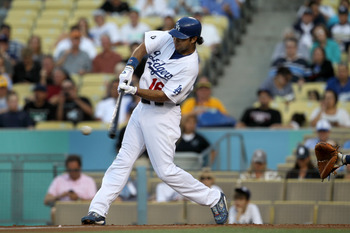 Stephen Dunn/Getty Images
Andre Ethier's 30-game hitting streak was just one shy of Willie Davis' franchise record 31-game hitting streak in 1969.
Ethier had his ups and downs during the 2011 season, including an injury that ended his season early. However, Ethier's streak helped provide some excitement to the first month of the season for Dodgers fans, and it was a great personal achievement for the Dodgers outfielder.
MLB's Takeover of Day-to-Day Operation of the Team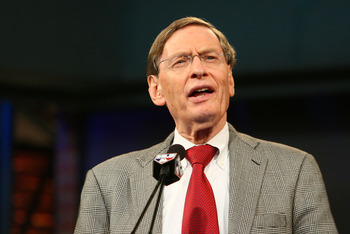 Mike Stobe/Getty Images
Ok, I know a lot of people won't agree with me that MLB's takeover of day-to-day operation of the team was a good thing for the Dodgers
But, when you think about it, it really is a good thing.
Most fans will agree that in order for the Dodgers to gain respectability again and to be a team that can compete for a World Series title, they need new ownership.
MLB's actions during the 2011 season have forced the issue, and the Dodgers will now get a new owner sooner rather than later.
That is a good thing.
Not All Has Been Lost for the Dodgers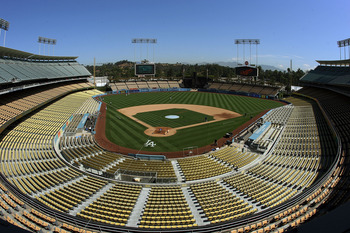 Jeff Golden/Getty Images
While the 2011 season has been a trial for both the team and the fans, not all was lost.
The play of Matt Kemp, Clayton Kershaw, Dee Gordon, Andre Ethier and a few others has provided the Dodgers and their fans with some great moments.
Hopefully, with new ownership, soon the Dodgers can once again compete in the NL West and provide fans with even better moments to remember.
What do you think? What have been the highlights for the Dodgers this season?
Note: All stats listed were taken from mlb.com.
Keep Reading

Los Angeles Dodgers: Like this team?