Does Major League Baseball Have Enough Juice in 2011?
September 9, 2011
Jeff Gross/Getty Images
Is baseball missing something this year? Has the American sports fan been distracted by so much going on in the other major sports that baseball—our national pastime—has gotten passed by? There was a lockout, another lockout, and in college football, scandal after scandal, all grabbing summer headlines usually saved for baseball. The fact of the matter is, those scandals and labor issues are usually saved for baseball, too. Controversy and scandal have been weaved into the fabric of the sport for generations. It almost wouldn't be baseball in America without something getting people talking.
Let's face facts. Baseball was, in a way, a lot more fun when we could unabashedly point fingers at people and dismissively say, "Whatever, that guy is obviously juicing."
In 2011, there's not much to talk about other than day after day of games that, if you look at the standings, really only matter in one or two divisions as we head down the stretch. Baseball is just lacking something this year. It feels like the sport needs something.
Maybe baseball needs a little juice. Maybe I mean that literally.
It's September, which means one of two things for Major League Baseball, depending on your market. For competitive teams, it feels like the season is just starting. For teams out of the race, football is finally here. Unlike past seasons where races have gone down to the wire—sometimes needing extra games to decide a division winner—this season looks like the playoff teams were almost all decided before we hit Labor Day.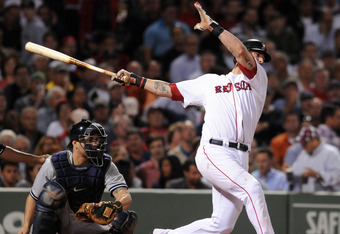 Darren McCollester/Getty Images
Do you know why Major League Baseball wants to devalue their own regular season by adding playoff teams? On September 9th, there are five teams with any real chance of getting to the playoffs in the American League and four teams who have basically locked up playoff spots in the National League.
Sure, there still could be a late-season run by a team that currently looks out of the race, but that run will have to coincide with an epic collapse for it to mean anything. The Braves are 10 games out in their division and are still 7.5 games ahead of the team behind them in the Wild Card race.
What does this mean for baseball? It means that in 20 markets, people have no reason to care. The season is over just in time for college and pro football to take over.
You can't blame the overall lack of buzz around baseball this year solely on the division races, either. The NFL lockout took a ton of attention away from baseball at a time when the sport is habitually the only show in town. It was easy for the NFL to steal those headlines, save one or two milestones, because baseball wasn't grabbing much itself.
What have been the biggest headlines in MLB this season? The Phillies put together one of the best pitching rotations in the history of the game. Certainly that got a lot of attention in the spring. But since then, the guys just go out and pitch ever five days, and we remark at how amazing Roy Halladay and Cliff Lee are and that's all the attention it gets until one of them wins another Cy Young award.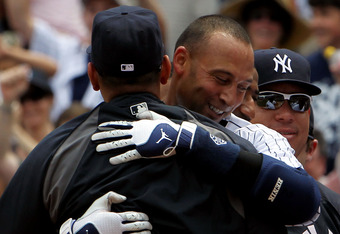 Michael Heiman/Getty Images
Derek Jeter? Oh, how could I get this far into the story and not mention Derek Jeter? The guy has an HBO movie, for crying out loud!
Yes, Jeter's drive to 3,000 hits was clearly the biggest story of the season, which speaks directly to the point that this season has no storyline people want to sink their teeth into and tune in every day to see. Jeter got his 3,000th hit in historic fashion, and being the first Yankee to get 3,000 hits confused some baseball fans in New York into thinking he was the first player to reach that milestone. The event was nice, for Yankee fans, just like the Phillies pitching staff is nice for their fans.
Major League Baseball certainly made a big deal out of Jeter's milestone, and rightfully so, as only 28 players in history have recorded 3,000 hits. But it wasn't 4,000 hits. Jeter is still, to this day, 369 hits behind Cap Anson, who is 79 hits behind Tris Speaker, who is 675 hits behind Ty Cobb and who is 67 hits behind Pete Rose. Jeter has a long way to go before he's the hit king of anything other than the Bronx.
(Speaking of New York, there are so few headline grabbers this season that a high-stakes poker game Alex Rodriguez may have played in is front-page news. High stakes card games are today's betting on baseball? Methinks not.)
Forget Jeter, it was Jim Thome who had the biggest milestone of the season. Yet Thome's 600th home run was hit in such a non-descript fashion that it was almost impossible to acknowledge it as a milestone.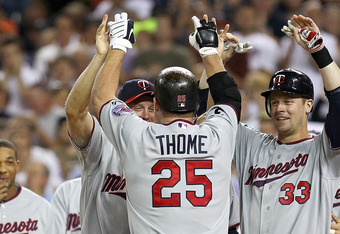 Dave Reginek/Getty Images
While Jeter was stuck just below 3,000 hits for days and days, adding to the drama, Thome went out and belted 599 and 600 in the same game, ostensibly ruining any promotion MLB had planned for the event. Not only that, but Thome hit those homers on the road, not even giving his home fans the payoff and the highlight reels a chance to show some unnecessary fireworks. Then, two weeks later, the guy got put on waivers and ended up getting traded to a team that won't make the playoffs.
If there was ever an event that described this baseball season, it was Thome's 600th home run.  There may not be a more likeable player in all of baseball, but if anyone could manage to make 600 home runs boring, it was Thome. And of all people in baseball to reach 600 home runs this season it had to be Thome, the one guy nobody ever suspected of using steroids.
Whether we like it or not, it all comes back to steroids.
Bud Selig can decree that the sport is cleaned up and the steroid era is officially over, but we all know that the players are on something. The line between over-the-counter approved supplements and banned substances is so fine that nobody really knows what's cheating and what's not. Yes, there are certain items players cannot take or they will be suspended, but if you look at the chemical makeup of those supplements, are they THAT different than what was banned a few years ago? Are we sure the banned items today are going to stay banned as technology and modern science find more and more ways for athletes to recover and rebuild?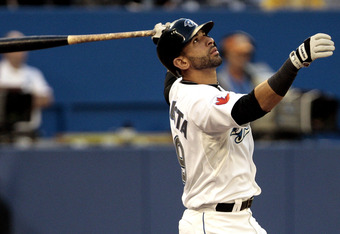 Abelimages/Getty Images
Are we sure that Albert Pujols isn't on something? Are we certain that Curtis Granderson, who had more than 24 home runs just once in his career before this year, isn't on something? Jose Bautista? His career arc isn't screaming, "Wait a minute," after having more home runs in the last two seasons (94 and counting) than he had in the previous four before that (59)?
I'm not looking to out anybody. I'm more pointing out the fact that three years ago we'd be sending microscopic cameras through the ceiling in the locker room to search for cream or clear hidden behind the shampoo bottles and now it's suddenly not even an issue at all.
Maybe the game is cleaned up and we should be happy that Jeter and Thome and a great pitching staff in Philly are the biggest stories to come out of the season. Maybe baseball traditionalists—if you can believe after reading this, I actually consider myself one—are happy that there's no strike or lockout or steroid scandal or federal investigation into their sport.
Or maybe it wouldn't be so bad to shake things up a bit and grab a few headlines during football season. I've got a camera and a shampoo bottle…who's got some cream and clear?