MLB Trade News: 6 Best Post-Deadline Performances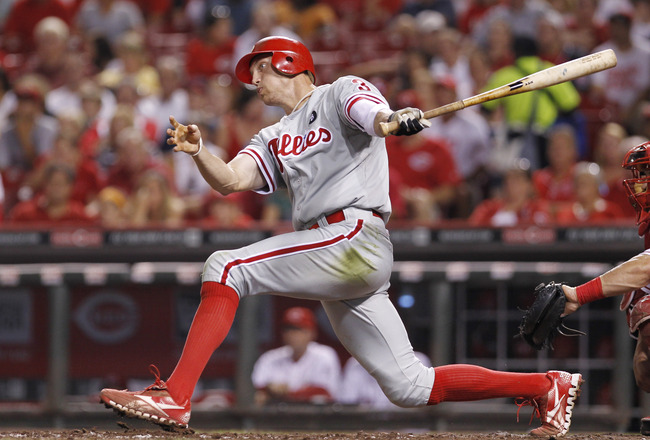 Joe Robbins/Getty Images
In 1998, the Houston Astros traded for Randy Johnson from the Seattle Mariners. Prior to the trade, Johnson was 9-10 with a 4.33 ERA. After being traded, Johnson went on a tear, going 10-1 with an ERA of 1.28 with 116 strikeouts in 84.1 innings pitched.
If only every deal went down like that.
Of course, you also have the David Justice trade to the Yankees in 2000, where he posted a slash of .305/.391/.585 with 20 homers and 60 RBI in 78 games. He would also be the ALCS Series MVP that season, showing that he was also going to be just as good in the playoffs as the regular season.
In the last five years, we have seen some performances that are similar to this in their level of impact and play. In this article we will be looking at the strongest of these performances and take a look back at how they changed their new organization.
Hunter Pence, 2011

Kevork Djansezian/Getty Images
The Philadelphia Phillies traded for Hunter Pence in an effort to shore up an inconsistent outfield, and he has done that. At the time of this writing, Pence has posted a slash of .308/.383/.523 with seven homers and 20 RBI in 34 games.
To this point, Pence has lived up to all the hype, and has been playing better than he was prior to the trade.
If Pence can finish strong and produce in the postseason, the trade for him will be remembered for a long time in Philadelphia.
Cliff Lee, 2009 and 2010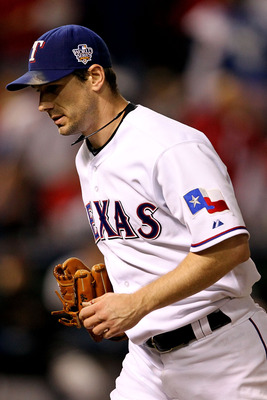 Ronald Martinez/Getty Images
Cliff Lee pitched for four teams in the matter of 12 months and was absolutely incredible for all the teams.
In 2009, Lee posted a strong 7-4 record with a 3.39 ERA after being traded to the Philadelphia Phillies during the regular season. He also posted a 4-0 record in five starts in the postseason with an ERA of 1.56. Pretty fantastic.
In 2010, Lee ended up being traded and becoming the ace of the Texas Rangers. He wasn't phenomenal for them during the regular season, going 4-6 with a 3.98 ERA, but turned that around quickly in the playoffs where he went 3-2 with an ERA of 2.78. Those are very impressive numbers, despite the fact that he was 0-2 with an ERA of 6.94 in the World Series.
Lee is a great pitcher, particularly in the postseason. Phillies fans have to be happy that he's going to be playing for them for awhile.
Mark Teixeira, 2008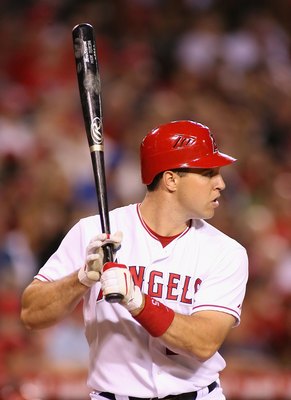 Christian Petersen/Getty Images
While the Angels already had the division pretty much locked up when he got there, Tex was still phenomenal after coming over from the Atlanta Braves.
Tex posted a slash of .358/.449/.632 with 13 homers and 43 RBI in 54 games.
Tex also provided his usual Gold Glove defense for the Angels to go along with his impressive offensive numbers. Like the rest on this list, teams always want this type of impact from players they trade for.
Manny Ramirez, 2008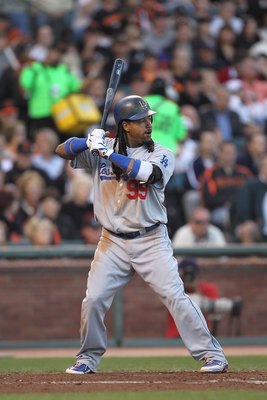 Jed Jacobsohn/Getty Images
Manny Ramirez finally wore out his welcome in Boston in 2008 and was traded to the Los Angeles Dodgers. He played 53 games of perhaps the highest level of play he has ever had.
Ramirez posted a slash of .396/.489/.743 with 17 homers and 53 RBI. He almost single-handedly led them to the division crown that year.
Not too shabby for a guy that was so unwanted on his old team.
Victor Martinez, 2009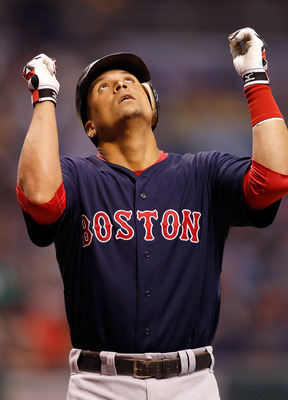 J. Meric/Getty Images
The Boston Red Sox weren't getting much production from their catchers early on in 2009, but the trade for Victor Martinez greatly changed that.
In 56 games with the team that season, Martinez posted a slash of .336/.405/.507 with 12 doubles, eight homers and 41 RBI.
That production was a huge step up from what they were getting, and he quickly became a favorite for the fans in Boston.
C.C. Sabathia, 2008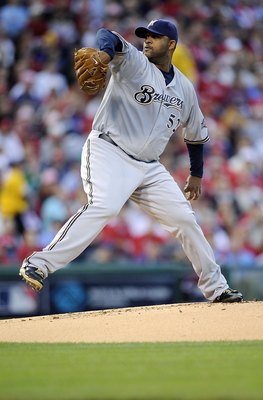 Jeff Zelevansky/Getty Images
C.C. Sabathia's performance after being traded in 2008 was Randy Johnson-esque.
11-2, 1.65 ERA, 128 strikeouts and 25 walks in 130.2 innings pitched.
Sabathia carried the team on his back down the stretch, consistently dominating every opponent he faced.
Sabathia's success didn't cross over to the postseason, but he was still more than good enough for the Brewers to make this list.
Keep Reading