Tim Hightower and the 5 Smartest Trades of the 2011 Preseason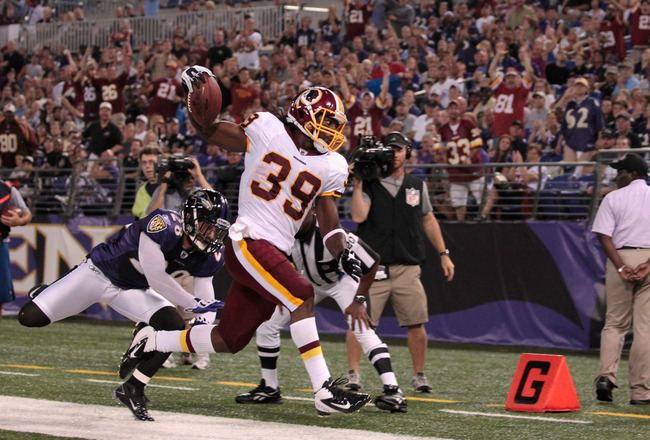 Rob Carr/Getty Images
As we head into the highly anticipated first week of the NFL season, we are left to reflect on the most intense offseason in the history of the league.
The lockout drastically condensed the period for which roster moves could be completed. Under these hurried deadlines, these five trades defied reasonable negotiation and changed the landscape of the league. These players have the ability to drastically improve their teams, and at a great value.
5. Donovan McNabb to the Minnesota Vikings
Hannah Foslien/Getty Images
The Minnesota Vikings acquired a QB with enough experience and ability to put them back in contention. Donovan McNabb had trouble in Washington, but he'll have a chance to renew his legacy at age 36.
Whether or not McNabb will lead the Vikings to the playoffs is uncertain, but he will help tutor rookie QB Christian Ponder. If McNabb and Ponder build any sort of rapport, the price of two sixth-round picks isn't bad at all.
4. Chad Ochocinco to the New England Patriots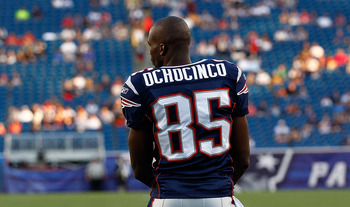 Jim Rogash/Getty Images
Chad Ochocinco didn't show much promise during the 2011 preseason, but for just a fifth- and sixth-round pick, he was one of the best bargains of the offseason.
Tom Brady can make any receiver better and Chad Ochocinco has already established himself as one of the better wide outs of the past decade.
Chad had no desire to return to Cincinnati so the Bengals had no leverage in negotiating with other teams. If he can finally figure out the offense and perform at the level we all know he's capable of, he could be the best acquisition of the offseason.
3. Kevin Kolb to the Arizona Cardinals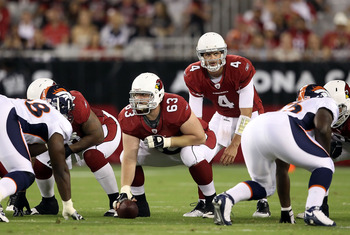 Christian Petersen/Getty Images
Prior to acquiring Kevin Kolb, former Fordham signal-caller John Skelton was number one on Arizona's depth chart. Skelton was mediocre in 2010, throwing for less than 200 yards in each of his four starts.
The Cardinals did have to give up a lot for Kolb, but there need at quarterback was undeniable. The NFC West is one of the weaker divisions in football and a guy like Kolb could put the Cardinals over the top and into the 2011 playoffs.
Though he hasn't seen as much NFL action as some of the other guys available, he knows what it's like to be called on as a starter and is highly regarded by scouts and analysts across the league.
2. Tim Hightower to the Washington Redskins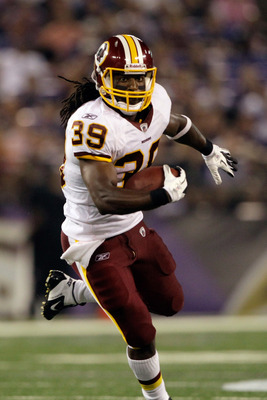 Rob Carr/Getty Images
By adding Tim Hightower, the Redskins give themselves a bona fide running back behind Rex Grossman. Roy Helu has tremendous upside but he'll need to adapt to Mike Shanahan's cut and run style offense before he'll be given a lot of carries.
Ryan Torain showed promise in 2010, but he's simply too injury prone to carry the load.
Hightower averaged 4.8 carries in 2010 and could eclipse 1,000 yards this season. It only took defensive end Vonnie Holiday and a conditional late-round draft pick to snag Hightower from Arizona.
1. Reggie Bush to the Miami Dolphins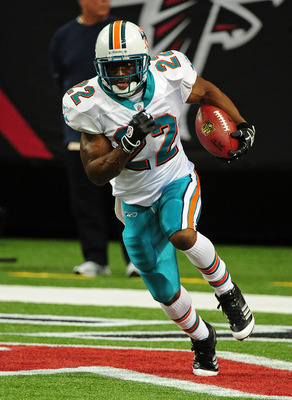 Scott Cunningham/Getty Images
Reggie Bush never really lived up to the hype in New Orleans. By moving to Miami, he'll have a chance to prove himself as an elite NFL running back. Critics doubt that Bush could come anywhere close to 250 carries, but his workload will undoubtedly increase in 2011.
The Miami coaches and front office are excited about the acquisition of Bush and his play-making ability. He only cost the Dolphins reserve safety Johnathon Amaya and undisclosed picks.
Follow me on Twitter: @Nick_Marro
Keep Reading