Boston Red Sox: A Reflection Back In This Week's History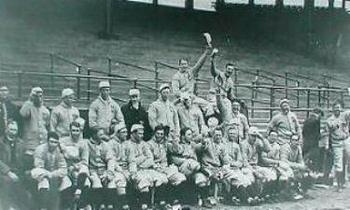 1912 World Champion Boston Red Sox
The Boston Red Sox have a rich tradition. With a rich tradition come great moments.
As the 100 year anniversary of the Boston Red Sox quickly approaches, let us reflect back on some of the great moments throughout this week in Boston Red Sox history.
These moments in history have been provided by Baseball Almanac.
September 5, 1918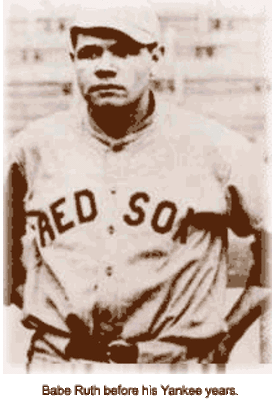 The great Babe Ruth six-hits the Cubs at Comiskey Park in the opening game of the World Series, in which the Red Sox won 1-0.
This game was played at White Sox field, Weeghman Park (now Wrigley Field) because of a bigger seating capacity.
Ruth went on to win three World Series while playing in a Red Sox uniform.
September 6, 1912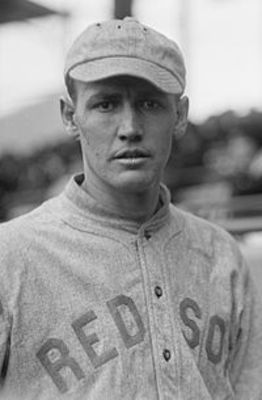 Boston's Smokey Joe Wood beats the Senator's Walter Johnson 1-0. This was Woods' 30th win of the season and 14th consecutively.
The Red Sox scored their only run on back-to-back doubles (Tris Speaker and Duffy Lewis).
As a side note, Smokey Joe would win 34 games in that 1912 season.
September 7, 1979
Carl Yastrzemski has three hits and passes Ted Williams on the all-time total base list.
Yastrzemski would play his entire 23-year career in a Red Sox uniform finishing with 5,539 total bases, good for eighth all-time in MLB history.
September 8, 2010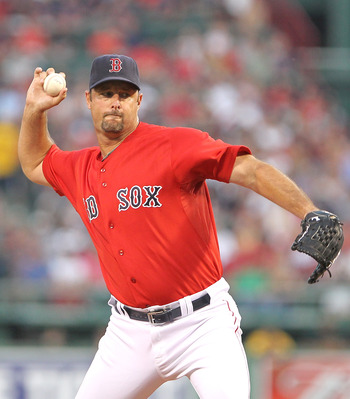 Jim Rogash/Getty Images
Red Sox pitcher Tim Wakefield becomes the oldest player to win a game for the Sox since 1920.
The 44-year-old Wakefield pitched five innings in an 11-5 win over the Rays at Fenway.
As a side note, in 1998 Dennis Eckersley, at the age of 43 years and 349 days, was previously credited as the oldest pitcher to win a game in relief over the Baltimore Orioles (ironically, while also playing for the Red Sox).
September 9, 1960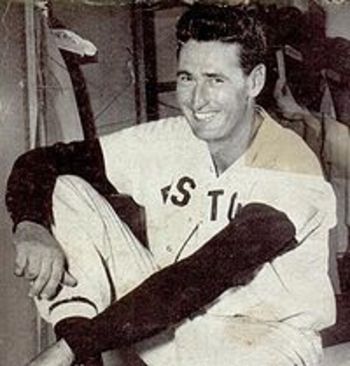 The splendid splinter Ted Williams hits his 511 home run, tying him with Mel Ott for third all-time (at that time behind Babe Ruth and Jimmie Foxx, ironically both former Red Sox players).
Williams' home run was a two out game tying hit off of Jim Perry of the Cleveland Indians.
Williams would finish his hall of fame career with 521 home runs.
September 10, 1999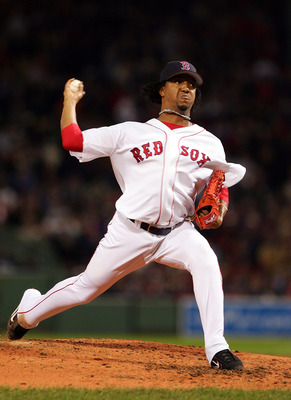 Jed Jacobsohn/Getty Images
The great Pedro Martinez sets a new mark for most consecutive innings pitched with at least one strike out.
Martinez sets a streak of 40 games and passes his own record of 33, ironically set earlier in the same season.
September 11, 1918
In the earliest finish to a World Series, Boston's Carl Mays three-hits the Cubs in a 2-1 victory. The Red Sox would win the World Series in six games.
Mays was primarily known for throwing the beanball.
As a side note, the regular season was shortened due to World War I.
Keep Reading

Boston Red Sox: Like this team?