NFL Roster Cuts: 5 Players Who Will Benefit from a Change of Scenery
September 5, 2011
Ezra Shaw/Getty Images
Sometimes being cut is a good thing for an NFL player. A player that has seen his playing time and productivity dip might just need a new lease on life.
It may not seem like a positive thing right at the moment he is cut, but it will hopefully become more clear as they find their place with their new team.
The following are five players that will be better off cut and picked up by a new team.
Dante Rosario
The former Carolina Panthers tight end ended up in Denver this offseason. Before he ever takes the field for the Broncos in a regular season game, he finds himself sitting at home.
Rosario's productivity had steadily increased in the last three seasons and he still has value for a team looking for a pass-catching tight end to bolster their offense. He would go best on a team with a young quarterback that needs a safety valve receiving target.
Xavier Adibi
The former Texans linebacker has had a seemingly endless string of bad luck ever since he entered the league. He missed significant time in his rookie season with an illness and when he did get back, he was blocked on the depth chart.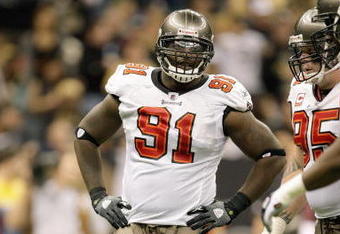 Jamie Squire/Getty Images
He has done everything that was asked of him and he has worked hard to get better. He even had one of the better preseasons of anyone on the Texans' revamped defense. Adibi has recently signed with the Vikings, a team that could use a hardworking linebacker like him.
Stylez G. White
The artist formerly known as Greg White has been an effective pass rusher. He has 24 total sacks over the last four seasons. I have no doubts that he will be an effective pass rusher once again.
Why the Vikings let him go is beyond me. They could use another pass rusher in case Jared Allen's decline continues. I have no doubt that White will find a home sooner rather than later.
Trent Edwards
Edwards has had ample chances to prove he is a quality starting quarterback and he has failed so far. I think that assessment is true, but I still think he has value as a backup.
The Raiders are nothing short of a mess and if the last few seasons are any indication, that's a place where quarterback's careers go to die. Edwards needs a stable franchise where he can be a backup.
Donnie Avery
The highly-athletic Avery's career never got off the ground in St. Louis and it's a shame. Now that Sam Bradford is running things, he could have really shined.
The injuries that have derailed his career don't have anything to do with his location, but sometimes, it can feel that way. Avery needs a chance to start over to get his career in gear.