Hired Guns: Offensive Free Agents with Value, Who Should Sign Them
August 30, 2011
Jim McIsaac/Getty Images
With the impending roster cut downs looming as the NFL season approaches, many names and players that are released may quickly find homes with other teams.
This is a list of some offensive free agents that have some value and some that are salvageable from the scrapheap that could bring something left to a team in need.
It is commonly known that these players are considered damaged goods or past their prime but every now and again there can be a diamond in the rough.
Here's a look at the field and where they could be best served.
Despite the "bad boy" label, Owens is the cream of the crop as far as currently available players are concerned.
Owens still possesses the ability to compete and offer his services to a team looking for an answer to a receiving problem or to provide depth at the position.
Teams that could benefit from his services are Buffalo, Cleveland, New England, Baltimore and Denver, as he could be a solid No. 2 receiver in most scenarios.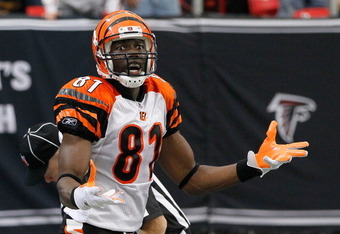 Kevin C. Cox/Getty Images
He is considered "over the hill," however at 29 years of age, Portis could still have gas left in the tank.
Portis is a tough competitor that can bring much needed depth to the right team and perhaps offer a role as a third-down back.
He could benefit teams looking for to add someone that is expendable and help immediately in Tennessee, Arizona and Jacksonville or to a team that loses a running back due to injury.
Moss is best when he plays with a chip on his shoulder and something tells me that he retired from the league in a fashion that doesn't stroke his ego.
With that said, if Moss is enticed to return to the NFL he could easily make an impact in the passing game as his big target and ability is still worth something for a team in need.
If Moss was to return I could easily see him bringing experience and depth to teams like Baltimore, Carolina, Denver and Tampa Bay.  The question is, will his ego allow him to go to a non-contender or a team that is average?  
If he can steal the spotlight it may be something he would think about.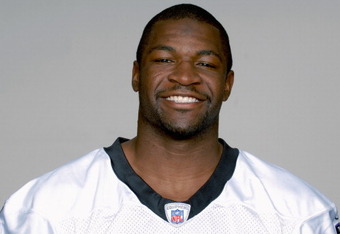 Handout/Getty Images
Mark Clayton
 Clayton is coming off a torn patella tendon and has worked out for the Patriots.
Clayton has expressed that he would like to return to St. Louis, but the addition of free agent Mike Sims-Walker has that as a long shot.
Clayton is an adequate receiver who is a super value for the money he would command and the fact that he is coming off an injury would also keep the price tag down.
Clayton could benefit teams looking for depth and a second or third option like Cleveland, Jacksonville, Tampa Bay, Tennessee, Denver, Buffalo and Kansas City.
Fred Taylor
 The "old man" is somewhat limited here as he is endured a lot of abuse at the hands of defenses around the league all the years he played in Jacksonville.
Taylor would be a limited back but could still add something to the right team.  His best home would be in a place like Cincinnati, Arizona or Tennessee.
Mike Bell
 Strictly a situational back and not a starter by any means, Bell—recently released from Detroit—could find a home on a team strictly looking for a back to give its starter a break and possibly in the return game.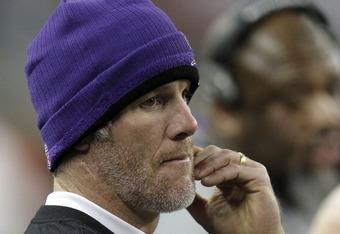 Gregory Shamus/Getty Images
Bell could find some work for a low cost with teams like Miami, Arizona, Seattle or Kansas City if someone wants insurance or depth.
Rounding out the grouping of free agents would be Brett Favre.
The only way this happens is if the money is there and Favre would be called by a contending team that had a devastating loss to its starter and needed the veteran to come in and save the day.
I love Favre, but let's face it: His ego is the size of Jupiter and this is the only way he would consider returning. 
The other factor is if his wife would let him out of the dog house.
It remains to be seen if any of these players will find a home, and when we see the pool of player grow after final cuts, it should change the landscape a bit.
Either way, these players offer something unique given the right situation and you never know if a gamble will pay off in the NFL.