Michael Vick: Was ESPN's Portrayal of Vick Being White Fair?
August 28, 2011
ESPN The Magazine recently ran a story portraying Philadelphia Eagles quarterback  Michael Vick as a white man.  I happen to believe the story and picture were in poor taste.  Had an African-American writer wrote such a story portraying Ben Roethlisberger as an African-American it would likely cost the writer his job.
Despite my disenchantment with the piece, the last time I checked this was supposed to be a free country.  I believe journalists are free to express themselves, so long as it is professional and carries merit.
Despite having a season for the ages, rehabbing his image and keeping his noise clean, that is not enough to keep Vick from being ridiculed and humiliated in the media.
Slice the pie as you wish, but race still matters in society, therefore it matters in American sports.
Irrespective of race, both athletes should get treated the same. Vick and Roethlisberger both play quarterback in the NFL in the same state.  Both are very gifted athletically.  Both wear the same jersey number, 7, and both have had brushes with the law, yet the most salient characteristic that continues to play a role in how they are characterized in the media is how they are different, and that's race.
I have long suggested if Vick were white, his trials and tribulations would not have garnered the press it has.  Even though he is two years removed from the walls of prison, Vick still cannot escape the wrath of the media.
Vick has paid his debt to society and then some.  He was stripped of nearly everything over some dogs and his poor choices.
The media is a very powerful behavior-shaping mechanism.  If the mainstream media was consistent with how it covers all athletes I wouldn't have a beef, but I do.  To be blunt, the white athlete gets a pass compared to African-American athletes.
For those of you who read my commentary, I do not shy away from high-profile issues because I know who I am.  I write what most people think, but are simply afraid to express.
According to the Institute of Diversity and Ethics in Sports, 97, 86, 86 and 90 percent, respectively, of the sports editors, columnists, reporters and copy editors are white.  There are not enough African-American journalists to address issues that are timely and relevant. 
Roethlisberger has been in the witness protection program for three years running.  He was first accused of sexual assault in 2008, yet the media stays away from it.
Roethlisberger was suspended last season for four games for violating the leagues' personal conduct policy.   Nobody talks about it.  Roethlisberger hires a PR team, keeps his mouth shut, gets married and all is fine, while Vick continues to be hammered by a segment of the media contingent.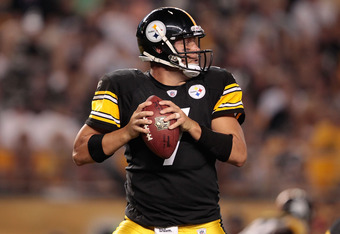 The media has treated Roethlisberger like royalty.  He helps to guide his team to the Super Bowl last year, yet during media day, he did not face the tough questions about his past.  Rest assured, if Vick were answering questions at media day, he would have been bombarded with questions about his past.
The media has not covered Roethlisberger's sexual assault cases with the same level of persistence as Vick's situation with the dogs, largely because of complexion.  It should not be this way, but it is.
Roethlisberger's complexion has inherent perks that allows to him establish connections with the media that Vick cannot draw upon.  If the media were more diverse, then coverage would be more accurate and precise.
So let us flip the script.  Had Vick been accused of sexual assault and Roethlisberger was involved in a gambling ring and killed some dogs, what do you think the judicial decisions and media coverage would be?
There are those who still think Vick is a criminal.  Despite paying the piper via his tenure in prison and playing at a high-caliber level last year there's a segment of the media contingent and sports world that will never forgive Vick for his involvement in the torture of dogs and funding a gambling ring.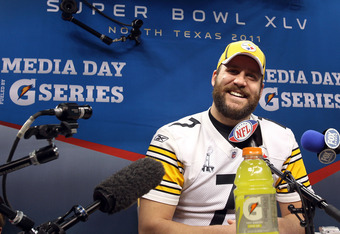 I have no real issue with the latter, so long as the media covers everyone the same, but we know that does not happen.  There is a separate manual for the issuance of justice in society and sport. African-Americans often get the short end of the stick when compared to their white athletic brethren.
Whether Vick was accused of sexual assault, funding a gambling ring or accused of shooting someone he would likely face convictions in all scenarios resulting from the inequitable administration of justice that is fueled by institutionalized racism.
Bottom line: If Vick were accused of sexually assaulting a 20-year old co-ed in Georgia, rest assured, the prosecutor would have Vick stand trial.
It is not fair for Vick to have totally rehabbed his image and game only to be exposed to questionable commentary ESPN allowed to hit the press. 
While I do not agree with the picture or the commentary in the ESPN piece, it should cut both ways.  What is good for the goose should be good for the gander.
Email Dexter directly: drttcd@gmail.com Email
Watch my trailer of my upcoming documentary, Joe Gilliam: What Could Have been But Never Was.