Who Is the 2011 AL Rookie of the Year?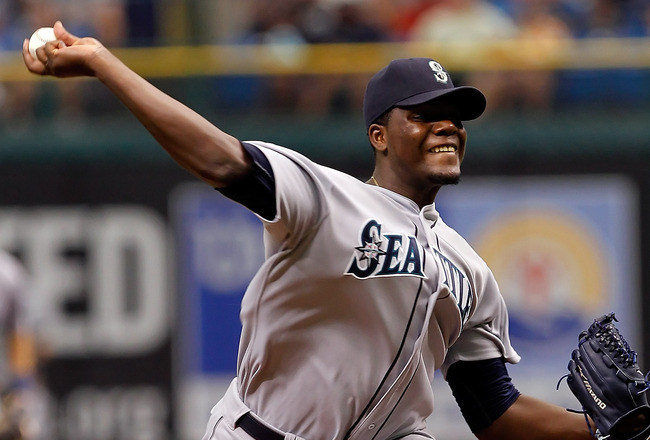 Pineda has given the Mariners a bonafied No. 2 starter behind Felix Hernandez with a solid Rookie campaign.
J. Meric/Getty Images
When Craig Kimbrel notched his 40th save, tying Neftali Feliz's rookie record, he all but guaranteed himself the NL Rookie of the Year. Sure, Freddie Freeman is having a nice rookie campaign with a .293 average, 18 homers and 63 RBI, but it won't be enough compared to Kimbrel's record-setting effort.
While the NL award is all but wrapped up, the AL version is still yet to be decided. Some players started hot and have cooled off, others started slow and come on fast. Regardless, the American League Rookie of the Year still has a handful of viable candidates, and how they play the next six weeks will determine who wins.
For those out there who can't wait until the season's end to see who wins, find out here as the candidates are put into the same spotlight.
J.P. Arencibia, C, Toronto Blue Jays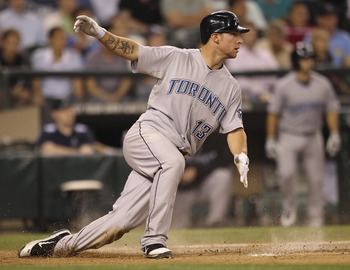 Otto Greule Jr/Getty Images
Sure, his average is low (.213) and he strikes out a ton (107 in 97 games), but Arencibia is showing power rarely seen out of a catcher, nevermind out of a rookie. He's slugged an impressive 19 round-trippers this season, and has posted a .712 OPS this year.
Mark Trumbo, 1B, Los Angeles Angels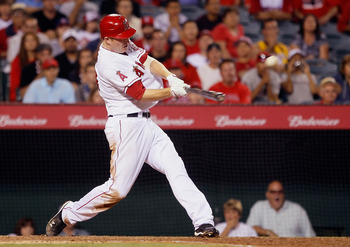 Jeff Gross/Getty Images
Trumbo leads all rookies with 23 homers and 69 RBI, but his OPS leaves something to be desired considering his power totals. He's hitting .260, but because he's walked just 20 times this year his on-base percentage is a meager .297. As good as the power totals look for him, the Angels still are not convinced he's the first baseman of their future.
Michael Pineda, P, Seattle Mariners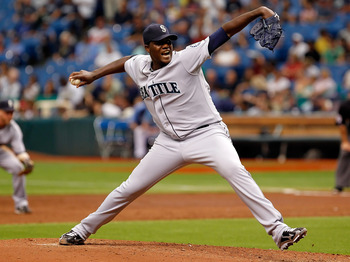 J. Meric/Getty Images
Pineda hit the ground running, and pitched so well in the first half that he made the All-Star team. He's piled up strikeouts to the tune of 9.1 K's per nine compared to just three walks per nine. He's tired of late and his ERA has risen to 3.73 as he's compiled a 9-7 record this year.
Ivan Nova, P, New York Yankees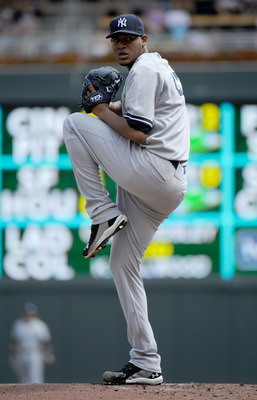 Hannah Foslien/Getty Images
Nova has stepped up as the No. 2 starter for the Yankees, keeping them alive in the hunt for the Al East crown. He's put together a rookie-best 13 wins, while losing just four games this season. His ERA is currently at 3.97 and his WHIP is sitting at a less than impressive 1.38.
Dustin Ackley, 2B, Seattle Mariners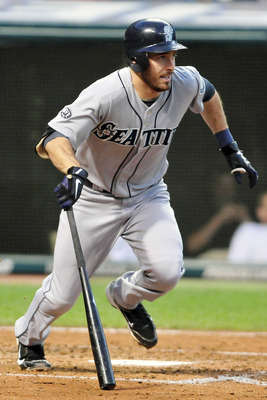 Jason Miller/Getty Images
Ackley has posted an impressive .281/.359/.457 slash line for a solid .818 OPS this year, arguably the most productive rookie bat in baseball since his call-up. The problem is, his call-up didn't come until June 17th, and that alone will keep him from truly putting his stamp on this race because it's easy to point to his five homers and 28 RBI to knock his candidacy.
Jeremy Hellickson, P, Tampa Bay Rays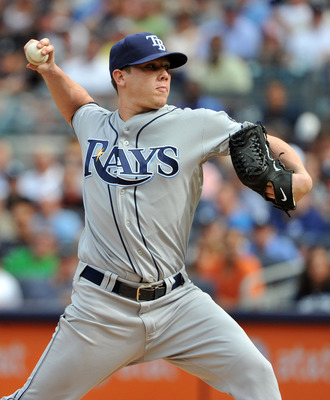 Christopher Pasatieri/Getty Images
Hellickson has stood the test of rookie time (that is lasting the rigors of the MLB schedule for the first time) better than any of his counterparts, as his ERA stands at an impressive 3.01. He's got a better than average WHIP at 1.16 as he's allowed just 114 hits in 142.1 innings.
The lone knock on "Hellboy" is that he's lost nine games, but consider that he's also won 11 and remember the division he pitches in. Some of those losses could be attributed to the fact that he pitches almost seven innings per start, lasting deep into games and taking losses in tight matchups.
2011 American League Rookie of the Year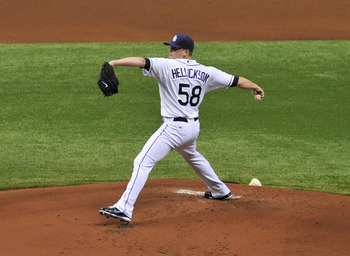 Al Messerschmidt/Getty Images
And the winner is...
...Jeremy Hellickson. He's been the lone rookie whose lasted at a high level since the beginning of the season.
His ERA is incredible considering the lineups he faces in the American League East. He even gets a bump over Nova in that regard because Nova doesn't have to deal with the Bronx Bombers. In fact, if Hellickson pitched for the Yankees, it's conceivable that he'd have more wins than Nova.
While Pineda has worn down of late, Hellickson is still going strong and currently sports the fourth best ERA of any starter in the AL East only behind Josh Beckett (2.48), Ricky Romero (2.78) and CC Sabathia (2.96). In fact, he has the the eighth best ERA in the American League, better than any of his Tampa Bay Rays teammates.
Pineda ranks second among rookies, 23rd overall in the AL. Seattle's big righty also has the pleasure of pitching in perhaps the most pitcher-friendly park in the American League, while playing in a division with only one good offense.
Outside of Ackley, who only has a third of a season under his belt, none of the hitters have been dominant this year. Hellickson and Pineda both can make that claim this season, but it is the Rays pitcher who will be able to claim owning a Rookie of the Year award after this season.
Follow John on Twitter at johnbotelho16
Keep Reading

Tampa Bay Rays: Like this team?