Denver Broncos vs. Seattle Seahawks: 5 Things to Watch in Preseason Matchup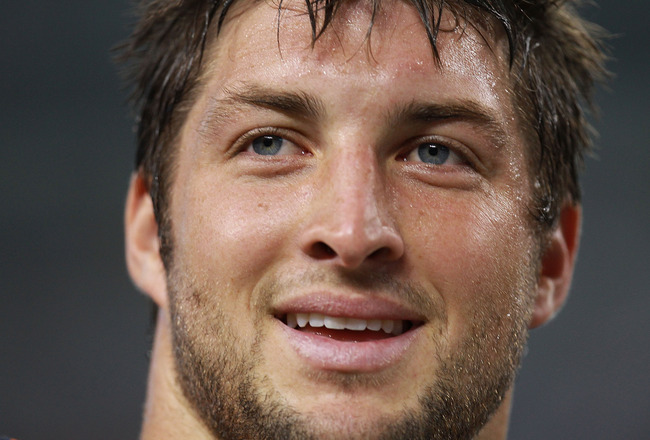 Ronald Martinez/Getty Images
The third week of the NFL preseason is always the most interesting. This is the game where most of the starters play for a good portion of the game.
It is also the best preseason game in terms of seeing what teams have. A lot of starting jobs are decided after this game, and most of all these games are fun.
Let's take a look at five things to look for in Saturday night's matchup of the Denver Broncos and the Seattle Seahawks.
5. Marshawn Lynch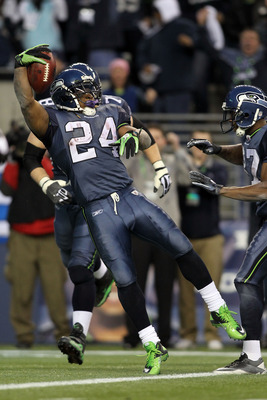 Jonathan Ferrey/Getty Images
We all remember Marshawn Lynch's incredible run against the New Orleans Saints in the playoffs last season. Lynch is simply too much fun to watch. His combination of speed and strength is remarkable and he is nearly impossible to bring down.
The Denver Broncos have a tough linebacker crew, and it will be interesting to see what Lynch can do against them.
Lynch is a good enough reason alone to watch this game.
4. The Denver Broncos' Pass Rush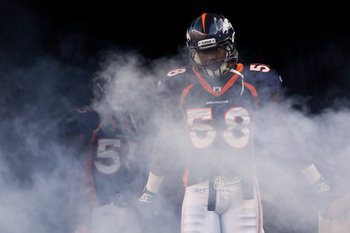 Justin Edmonds/Getty Images
With Von Miller and Elvis Dumervil rushing the outside for the Denver Broncos, teams should be terrified for their quarterbacks.
Last week against the Buffalo Bills, Miller and Dumervil were in the backfield just about every play. They looked downright dominant. It will be very interesting to see how the Seattle Seahawks' young offensive line responds to such an aggressive pass rush.
It will also be fun to see how Tarvaris Jackson handles the scary pass rush of the Broncos. Jackson has a ton of speed and can extend plays, but he also makes a lot of mistakes. How he handles a great pass rush will tell the Seahawks a lot about their new starting quarterback.
3. Brady Quinn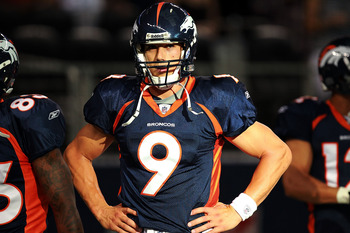 Ronald Martinez/Getty Images
Anyone who has been paying attention to the Denver Broncos in the preseason knows that Brady Quinn has been flat-out impressive. So impressive that he has taken the backup job away from Tim Tebow.
One can even make an argument that Quinn has been more impressive than Kyle Orton—granted he has been playing against backups, but he still has been very good.
Watching Quinn has been fun this preseason. It is always nice to see a former first-round pick playing well. If Quinn continues to have impressive performances, he could be starting on an NFL team next season.
Maybe even the Broncos.
2. Sidney Rice vs. Champ Bailey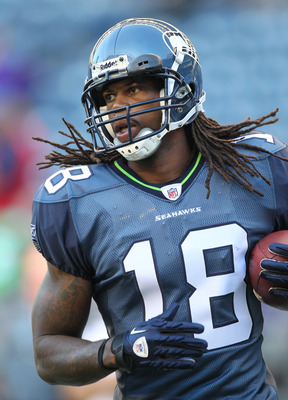 Otto Greule Jr/Getty Images
A lot of casual football fans will forget how good Sidney Rice really is. When he was healthy for the Minnesota Vikings, he absolutely couldn't be covered. He attacks the ball at its highest point almost as well as Larry Fitzgerald does, and he gives Seattle a legitimate No. 1 wide receiver.
Champ Bailey has been so good for so long and is still one of the best corner backs in the National Football League. He still has the ability to completely take a wide receiver out of the game, and he can still go up and get interceptions.
One of the best wide receivers in the NFL versus one of the best cover corners in the NFL is a rather intriguing matchup, even if it is only a preseason game.
1. How Many Snaps Will Tim Tebow Play?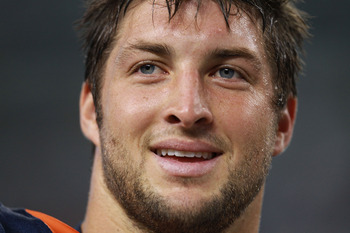 Ronald Martinez/Getty Images
Tim Tebow's relationship with the Denver Broncos has been the most interesting story this preseason, other than the crazy free agent signings.
The Broncos went from almost trading Kyle Orton and starting Tebow, to making Orton the starter and Tebow the third- or fourth-string quarterback.
Last week against the Buffalo Bills, Tebow only threw the ball two times. That is not enough time in a game to make drastic decisions about a first-round pick from a season ago. If the Broncos are smart, they will give Tebow way more than two pass plays.
Why? If Tebow looks terrible, they look smart. If Tebow looks great, they have more than solid trade bait. A lot of teams would trade for Tebow in a heartbeat. Denver's crazy quarterback situation has become a bit of a distraction.
Hopefully we get some sort of idea what's going on with Tebow after the game against the Seahawks.
Keep Reading

Seattle Seahawks: Like this team?