Jim Hendry out as Cubs GM: 5 Reasons They Won't Sign Pujols or Fielder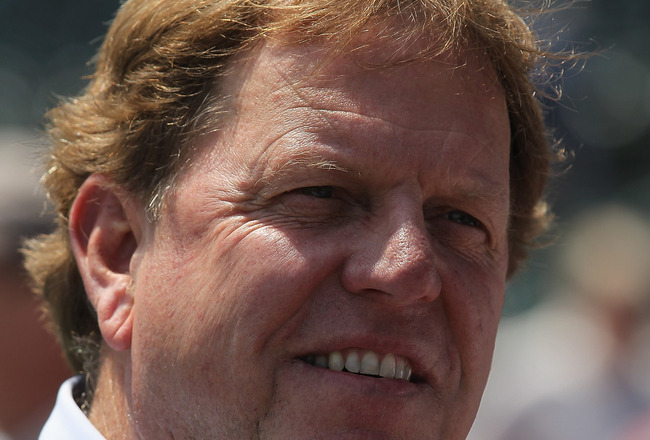 Jonathan Daniel/Getty Images
Jim Hendry is no longer the GM of the Chicago Cubs. This shocking announcement will have a major impact on the Cubs this off season.
With Hendry out as GM, the Cubs likely will not be able to go after a big name free agent such as Albert Pujols or Prince Fielder.
This may also mean that the Cubs rebuilding process will take longer than initially expected
The Cubs May Not Have a GM in Place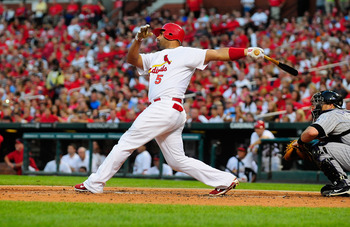 Jeff Curry/Getty Images
There is a chance that the Chicago Cubs still have an interim GM once the offseason begins. Finding a GM is a long process and is one that teams want to make sure that they get right.
If the Cubs do not have a permanent GM in place, he might not be given all of the negotiating power that he needs from the owners.
This would prevent the Cubs from signing Albert Pujols or Prince Fielder.
The New GM Will Have His Own Plan for the Cubs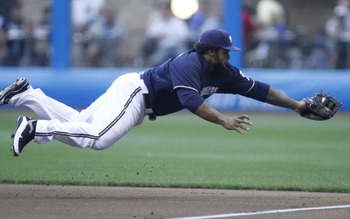 Darren Hauck/Getty Images
A new GM will want to craft the roster his own way—it happens all the time around baseball. When a new GM comes in, players are traded away if they don't fit the type.
Albert Pujols and Prince Fielder may not fit into the plan the new GM has for the Cubs.
He may look to bring in a number of cheaper impact players as opposed to one big name free agent who will demand a massive contract.
The Cubs Will Be Rebuilding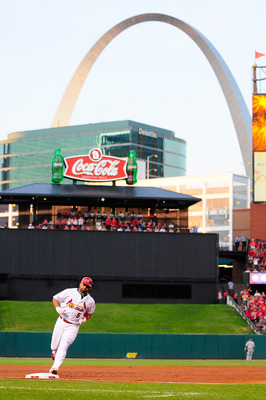 Jeff Curry/Getty Images
It will be hard to attract a big ticket free agent such as Albert Pujols or Prince Fielder to a team that will be rebuilding.
Each of these players will have the opportunity to sign with teams that can contend for a title and the Cubs likely will not be able to compete for a title for a few years.
This will make it very hard for them to be able to convince Pujols or Fielder to sign with them.
Another Team Will Outbid the Cubs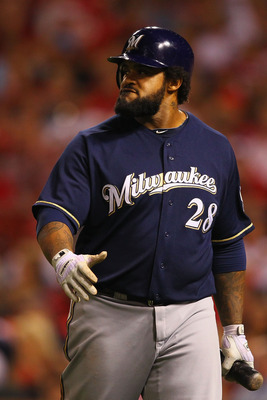 Dilip Vishwanat/Getty Images
Instability within the Cubs organization means they likely will not be able to make a massive contract offer to either Albert Pujols or Prince Fielder.
Even if the Cubs are able to pony up for Pujols or Fielder, they likely will not have the highest offer for either of the two; thus they will most likely sign with another team.
Chicago Is No Longer a Great Free Agent Destination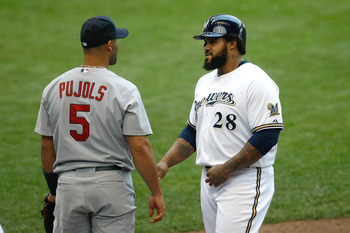 Scott Boehm/Getty Images
Chicago is a great city. However, there have not been many big name free agents that have signed there recently.
Prior to the 2007 season, the Cubs were able to sign Alfonso Soriano. The following year, the Cubs brought in Kosuke Fukudome.
Since then, the Cubs have not been able to lure many other big name players to the Windy City.
It is hard to see them being able to bring in Albert Pujols or Prince Fielder without having them significantly overpay for one of them.
Keep Reading

Chicago Cubs: Like this team?