4 Reasons New York Yankees Will Win AL East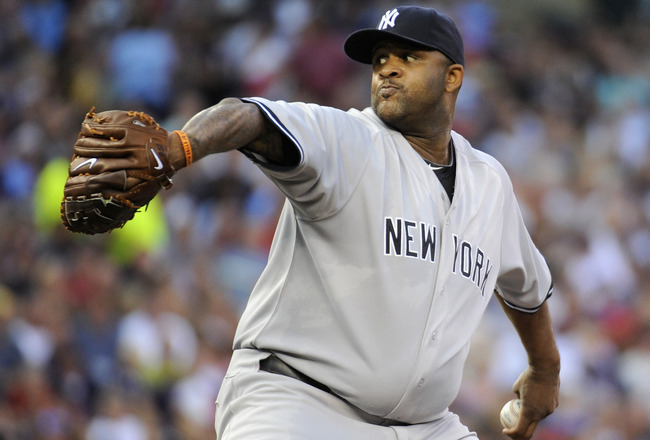 Hannah Foslien/Getty Images
The New York Yankees and Boston Red Sox are the only possible winners of the deep AL East. That's how the season has unfolded for many years now. Odds are that both teams will earn a playoff spot regardless of who wins the division.
The division winner will most likely have to face the Detroit Tigers, while the Wild Card occupant will play the Texas Rangers. Both squads have injury concerns, and how the managers deal with the hurt players will play a large role in determining who is king of the hardest division in baseball.
4. Yankees Would Rather Face Tigers Than Rangers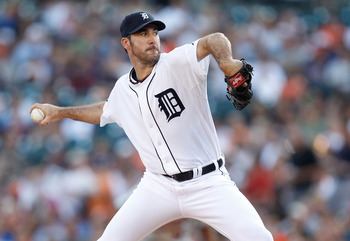 Gregory Shamus/Getty Images
The AL East winner will likely face the Detroit Tigers while the Wild Card team will play the Texas Rangers. The Yankees have already fought that battle in last year's ALCS, and lost. While Detroit has Verlander, there isn't great depth outside of him.
Texas can throw a ton of arms at a Yankee lineup that kills opposing pitchers' innings. With that said, don't expect Girardi to sacrifice his pitching rotation for the postseason if the division race comes down to the final day. The same goes for Francona, who's already admitted as much.
3. Bats Are Heating Up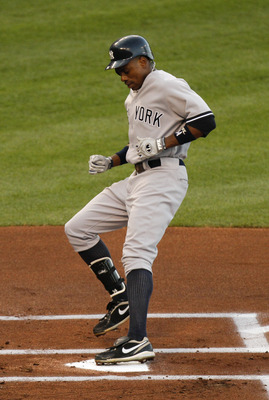 Ed Zurga/Getty Images
Jeter, Granderson, Cano and Gardner all have averages above .316 in the month of August. It should also be noted that A-Rod has been hitting well in his rehab. The time off for Rodriguez should allow him to be fresh so he can be geared up to have a playoff performance like he had in 2008. Gonzalez, Crawford, Ellsbury, Youkilis and Pedroia all have averages under .277 in the month of August. While Ortiz has been raking at .348, he's going to miss a week.
2. Bullpen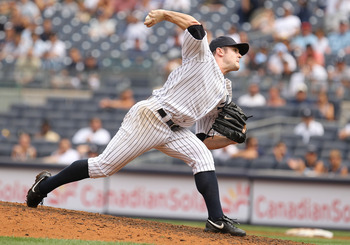 Al Bello/Getty Images
Even with his recent poor outings, Rivera's ERA is still just 2.30. David Robertson is one of the most underrated set-up men in the entire league, while Soriano's ERA in seven August appearances is 1.42.
Jonathan Papelbon has been known to allow many runners on base and that's dangerous when the games and situations are magnified. Maybe Daniel Bard is better than Robertson, but the smart bet is with Robertson and Rivera over Bard and Papelbon.
1. Starting Pitching Isn't That Bad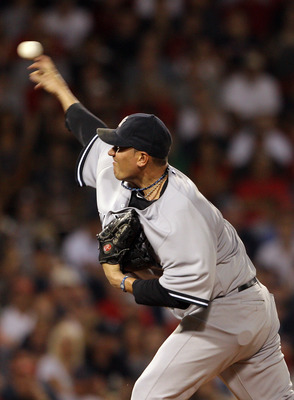 Elsa/Getty Images
Sabathia is undoubtedly the No. 1, and he's shown that he can eat up innings in October. Colon and Garcia are supposed to fall off according to the experts, but the two men have ERAs of 3.54 and 3.16.
Games between the Red Sox and Yankees are about what starting pitcher can fight through the tough positions the opposing offense will put them in. New York has Burnett as its huge problem, but Buchholz is seriously injured and Lackey has been lacking the stuff he had in Los Angeles.
The division isn't built like the NL West, where the Lincecums and Kershaws of the game have to pitch complete games. While Girardi may go to a six-man rotation, CC Sabathia will pitch on his normal rest. Boston may have a better set of names, but New York's guys are serviceable enough to get the job done.
Keep Reading

New York Yankees: Like this team?