Kansas City Chiefs: Could Matt Cassel Become One of the Chiefs' Greats?
August 19, 2011
After the Kansas City Chiefs' 2010 playoff berth, Kansas City football fans saw, for the first time in many years, the national media pay attention to the Chiefs. Instead of being ignored, several Chiefs players were sent to the Pro Bowl, including quarterback Matt Cassel.
While Cassel was only sent after Tom Brady's injury forced him to pull out, he managed to become the object of a great deal of scrutiny. Did he deserve to be there, playing alongside the best players in the game?
Was Cassel really a great quarterback?
Chiefs fans and the football-viewing public in general seem divided. In one camp stands a group that says that Cassel should be considered in the upper echelon of current NFL quarterbacks. Opposing them are people who claim that Cassel's Pro Bowl appearance means he is one of the most overrated quarterbacks in the NFL.
While this debate could go back and forth all day, in Kansas City, there could be a more relevant debate.
Could Cassel be one of the best quarterbacks to ever wear a Chiefs jersey?
At first, most people's gut reaction is a diehard no. In two seasons with the Chiefs, Cassel had a bad 2009 season before leading the Chiefs to the playoffs in 2010.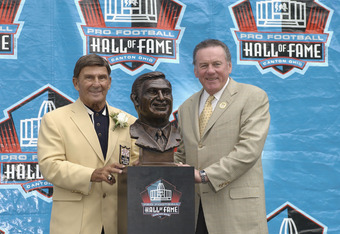 Kansas City has a lackluster history when it comes to quarterbacks, though. After the end of Hall of Fame quarterback Len Dawson's lengthy tenure with the Chiefs, the annals of history are filled with frustration and disappointment. Pointing to another great quarterback in Kansas City is nearly impossible, to the point that Joe Montana, in the twilight of his career, is considered one of the top three by many fans.
While Cassel's time in Kansas City is very young, to say the least, one could make the argument that he is on his way to being one of Kansas City's best quarterbacks in franchise history, perhaps being mentioned alongside Hall of Famer Dawson.
For comparison's sake, look at Dawson's breakout 1962 season, his sixth in the league, and compare the numbers you see to Cassel's 2010, also his sixth season in the league.
Dawson registered a 61 completion percentage. Cassel was at 58.2. Dawson had 2,759 yards. Cassel had 3,116. Dawson had 29 touchdowns. Cassel had 27. While Dawson registered a 98.3 quarterback rating, beating Cassel by more than five points, Cassel threw 10 fewer interceptions.
While you can make the argument that the game Dawson played was very different than the game Cassel is playing, a fact that you would be very right about, you also have to take into account that Cassel was, without a doubt, playing with a handicap last season. It can be very hard to lead your team downfield when there is only one receiver who can produce.
Of course, Dawson had more than a decade of productive play following this season, two AFL championships and a Super Bowl ring. Cassel has a lot to live up to if he hopes to match Dawson's career. He has not really shown a Hall of Fame-level of talent.
It is not unreasonable, though, to think that Cassel could end his career as one of the better quarterbacks in Chiefs history. After Dawson, there has not been a lot of competition for him.