Houston Astros: 5 Reasons Rebuilding Project Will Take at Least 2 Years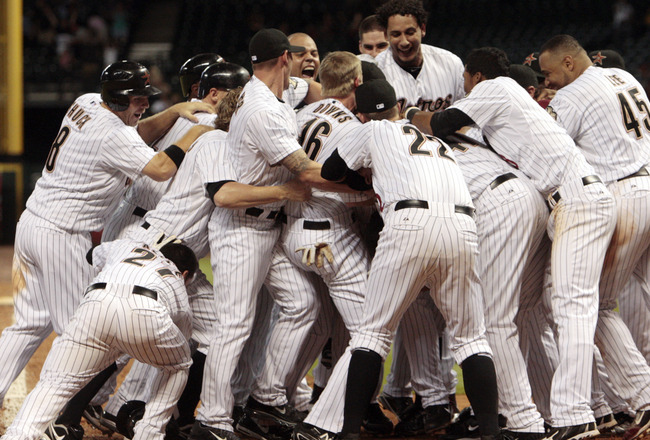 Astros finally had somethint to smile and celebrate about with a walk-off grand slam by Brian Bogusevic in Tuesday night's dramatic win over the Chicago Cubs.
Bob Levey/Getty Images
The Houston Astros are in the midst of a rebuilding project that will take at least two years to bear fruit (if not longer).
They have traded away SP Roy Oswalt, 1B/OF Lance Berkman, OF Hunter Pence and OF Michael Bourn over the past two seasons.
Those are all very good players, but they had no room in the Astros' long-term plans.
It has been a very painful 2011.
Having the worst team in baseball is something that leaves a bad taste in the mouths of Houston Astros fans.
However, Houston did have something to smile about Tuesday night, as OF Brian Bogusevic hit a walk-off grand slam in the bottom of the ninth to erase a three-run deficit.
That game was a reminder that watching a young, losing team is much more fun than watching an overpriced, veteran squad play .500 ball.
They never quit.
They are aggressive and play hard every night.
They battle in every at-bat and run for every ball in the gap. I've even seen Carlos Lee run from time to time.
It was nice to see their effort rewarded with a win like that. All this losing makes those wins that much sweeter.
However, the losing will continue for a while for the Astros.
Do not expect Houston to be a contender for at least two more seasons, if not longer.
1. Ownership Change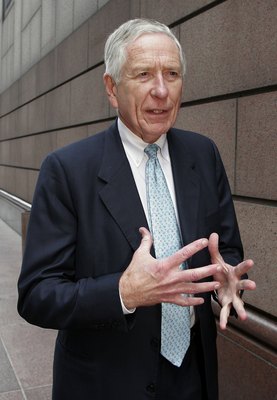 Dave Einsel/Getty Images
Jim Crane is going to be spending most of his money on player development—if and when he is finally approved as owner of the Houston Astros.
Reports have Crane cutting payroll to as low as $50 million.
This sends the signal that Crane is totally devoted to getting the farm system replenished.
I really hope he is serious.
The Drayton McLane era toward the end was nothing short of disastrous for the long-term future of the organization.
The signing of guys like Woody Williams and Carlos Lee cost Houston valuable top-draft picks.
McLane seemed to think throwing money at high-priced free agents was the way to get them back to the World Series.
Tim Purpura, the GM prior to Ed Wade, was just as guilty.
Houston was most successful when they relied on their farm system to build a foundation and then sign free agents to obtain divisional titles and even an NL pennant.
Roger Clemens and Andy Pettite were what pushed Houston over the hump and into the World Series, but without guys like Brandon Backe, Roy Oswalt, Lance Berkman, Craig Biggio, Jason Lane, Morgan Ensberg and Brad Lidge, there would have been no chance.
While player development is the way to go, it will take time and patience to get back to being contenders.
2. Overpriced Talent on the Team Now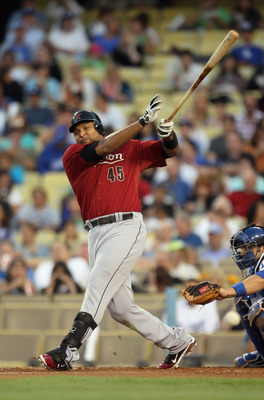 Carlos Lee's contract has been an albatross.
Jeff Gross/Getty Images
Even after trading away Roy Oswalt, Hunter Pence, Lance Berkman and Michael Bourn, the Houston Astros still have some massive contracts on their books.
Carlos Lee is due $18.5 million next year, Wandy Rodriguez is due $10 million next year and $13 million the year after that.
Brett Myers is going to get paid a hefty $11 million next season.
This has a big impact on the organization going forward.
First, it makes these contracts almost impossible to move. These players are not performing up to their contracts, and that means teams are not going to want to pick them up.
Even if they were living up to their contracts, it would be difficult to trade them for much value.
Teams that have deep farm systems also seem to be more unwilling to trade their top prospects away for expensive veteran talent.
We saw that with the trades of Oswalt and Berkman. It seemed like Houston was pulling teeth to get in return what they got.
Why? Because they are old and expensive—two things that scare general managers.
Second, it means they are taking up spots for up-and-coming talent.
Brad Mills will not and cannot bench Lee, Myers or Rodriguez. If you are Mills, try explaining that to the owner.
"Yes, I know you are paying these guys dozens of millions, but you are just going to have to pay them while they sit on the pine."
That will not go over well.
They are getting paid to play and that is exactly what they will do.
3. Pitching Depth Still Needs Work but Is Improving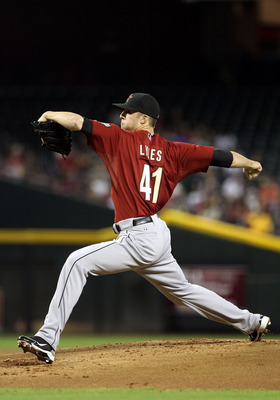 Christian Petersen/Getty Images
Jarred Cosart and Mike Foltynewic are two pitchers that Houston are definitely excited about.
Foltynewic is a big-time power arm.
He has a fastball that has hit 96 on radars and has hard-sinking action.
Control is an issue, but do not let that fool you. He can be a good pitcher for years to come.
The word on Cosart is that if he can stay healthy, he can be an exciting prospect. His entire pro career has seen seasons cut short due to injury.
However, he features a big time power arm and has a chance to be very good.
The three pitchers Houston got in return for Michael Bourn (Brett Olberholtzer, Paul Clemens and Juan Abreu) are interesting prospects. They also got OF Jordan Schafer.
Olberhotlzer has an OK fastball and some solid complimentary pitches—that's what I've been reading in a lot scouting reports, including Baseball America and Keith Law. (You can read some of their thoughts here.)
Ultimately, he does not project to be anything special in the majors, especially after seeing his strikeout rate drop below seven in the minors this year.
Clemens is showcasing a nice fastball and is developing a solid changeup to go with it.
He projects to crack the middle of the rotation one day in the majors at best.
Juan Abreu is having a good year in the minors and can solidify the back end of the bullpen one day.
However, despite all these prospects, they are not ready to to perform on the big-league level.
Do not forget that these players are called "prospects" for a reason. Not all of them are going to be as good as they project to be.
These pitchers are a good start. Getting more depth should be at the top of the wish list.
4. Current Major League Youngsters Are Not Superstars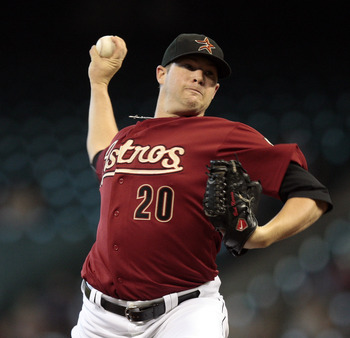 Bob Levey/Getty Images
The Houston Astros are featuring a lineup filled with rookies.
A lot of them are playing very well.
Jose Altuve, Jimmy Paredes, J.D. Martinez and company are really impressing me.
They are showing they have the talent to perform on the big-league level, but none of them seem to be anything more than very solid major leaguers.
Do not get me wrong, I really like what I see from them. So far, so good.
However, what you have got to remember is major league pitchers adjust to hitters quickly.
We saw Brett Wallace decline as the season went on, Chris Johnson was unable to duplicate his exciting second half of 2010 and Jason Bourgeois is taking a dip in batting average (granted, his is just now dropping below .300).
It would be foolish to give up on these guys.
We know they can do it.
Maybe they can learn from this experience and play the way we have seen them play in the past few years.
In order for me to really know if they are the real deal, I will need to see them next year.
What Houston has, right now, are a bunch of very good contact guys.
While that is very nice and valuable, it is not going to be something that can make you think they are going to start winning games next year.
Bud Norris is putting together a very nice season. He boasts a 3.55 ERA and 140 strikeouts. He is turning into a very capable starting pitcher in the majors but has yet to really step it up and turn into an ace.
You need an ace or two and a big-time power bat or two if you want to compete in the big leagues.
As it stands now, Houston has neither.
5. Stud Prospects Are Years Away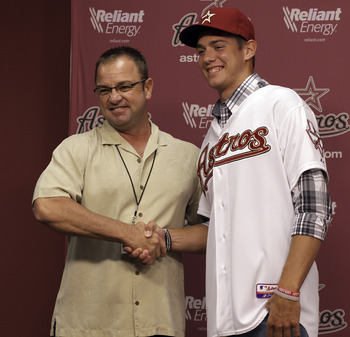 Bobby heck (left) was hired by Houston to lead the rebuilding of the farm system.
Bob Levey/Getty Images
The Houston Astros have a good amount of players that project to be the stars that they will need to win.
Unfortunately, they pretty much are all in single-A ball and years away from making an impact in Houston.
University of Connecticut product George Springer was Houston's first-round pick this year and is an exciting prospect.
He can run and hit very well, and he could be a star one day.
Jonathan Singleton is another top prospect Houston has who shows a lot promise with his power.
Delino DeShields, a second base prospect who has a good glove but a weak bat, is just 19 years old and in A ball.
Top pitching prospects Mike Foltynewicz and Jarred Cosart both have seen most of their pro ball in single-A and are very young.
Houston is looking for these players to be the future faces of the franchise.
They are far away from being able to play in the majors.
While Houston may put them on the fast track to the majors (much like they did with J.D. Martinez, Jose Altuve, Jordan Lyles and others this year) that does not mean they will hit to their full potential once they get here and start winning.
When they do make it big, baseball will be buzzing again in Houston and all this losing will be long forgotten.
Keep Reading

Houston Astros: Like this team?