Green Bay Packers Roster Mostly Set for Return to Super Bowl
August 16, 2011
As you would expect for a team that just won the Super Bowl eight months ago, the Green Bay Packers don't have many open roster spots or training camp battles going on this preseason.
The Packers did not make many moves in the shortened offseason but the team feels its roster is so deep and the talent level so high that this was not necessary. Here is a position-by-position analysis of the team's current roster.
Quarterback
This position is obviously well-settled both with the starter Aaron Rodgers and the backup Matt Flynn. Rodgers is fresh off his MVP performance in the Super Bowl and is poised to enter the top echelon of quarterbacks in the league. The sky is the limit for Rodgers and he will receive only limited play in the preseason.
Flynn is a capable and confident backup who will be a unrestricted free agent next year. This will make Flynn hungry to perform well in his limited role in the preseason in an attempt to set himself up as a candidate for a starting position on a new team next year. Flynn should get some time with the No. 1 offense to show what he can do and audition himself for the league. But once the season starts, it's Rodgers' show.
Graham Harrell has been in the system for a while now and needs to show he can become the new backup if Flynn leaves after this season. The team is not carrying a fourth quarterback, so look for Harrell to get a lot of reps in the preseason games as they determine his future worth.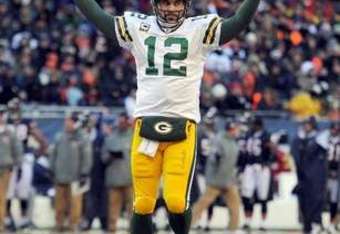 Running Back
Ryan Grant is back from his injury and has been reportedly getting a high number of reps in camp thus far. Unless he is hobbled by the injury or slowed down, it is hard to expect a back who has ran for more than 1,200 yards each of the past two seasons he has been healthy to not be the primary ball carrier.
James Starks broke out late in the season and during the playoffs and made the team think highly enough of him to let the valuable Brandon Jackson go to Cleveland without much of a fight. Starks will spell Grant more than what Grant has seen in the past. Hopefully the two can become a combination situation that will make both players better and not hold one or both of them back.
Everyone appears excited about the potential of rookie Alex Green, but right now he is listed behind Dimitri Nance on the depth chart. Green will get his chances to make an impact in the return game as he figures out the system and the team sees where and if he may be of use on the offense.
The Packers re-signed John Kuhn in the offseason and actually made him one of the higher-paid fullbacks in the league. (A victory for lovers of yelling "OOO" at a game.) Kuhn is a good blocker and short-yardage performer who can catch well out of the backfield when called upon.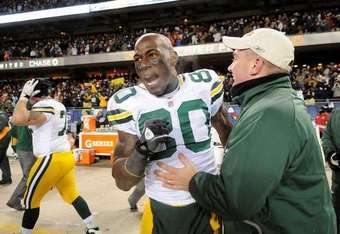 Korey Hall left in the offseason, leaving Quinn Johnson as the only other legitimate fullback on the roster. At this point it appears the Pack may only keep two fullbacks to help out the logjam at other positions (see tight ends below).
Wide Receiver
The Packers wide receiving corps is as deep and talented as any in the league. Pro Bowler Greg Jennings leads the deep squad and is only getting better. Rodgers had been going to other options early last year, but injuries led him back to Jennings and the Packers offense took off when they found their rhythm.
The aging but still dangerous Donald Driver should hold on to the other starting position. Driver and the other two main options behind him all see about the same number of plays, so starting in this offense just means he gets his name announced before the game starts.
Driver is set to pass James Lofton and become the all-time leader in receiving yards for the Packers. (That reminds me to write that article about meeting James Lofton at the bar in Green Bay.)
The other two cogs in this interchangeable set are Jordy Nelson and James Jones. The Packers re-signed Jones after he tested the free agent market this offseason. His return keeps stability and production at a level most teams cannot duplicate from their No. 3 and 4 receivers. Nelson is coming off his near-MVP performance at the Super Bowl and seems to be improving with each season.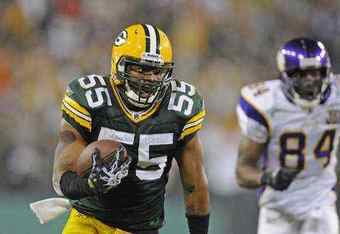 Rookie Randall Cobb looks to be the other keeper on the current roster. So far in camp, he appears to be confident and a real student of the game. He may even get some chances on offense and will certainly be given every chance to help the team in the return game.
Tight End
This is another position of depth on this team. The Pack let Donald Lee and all his experience leave as they liked their other options so much. Jermichael Finley is the projected starter. Finley has teased the league with his talent and ability but he needs to stay healthy and show he can play as well as he talks.
The Packers are nearly as excited about the ability of Andrew Quarless as their No. 2 tight end. He has many of the same skills as Finley and filled in decently during his rookie year.
Rookie D.J. Williams also excited the team with his potential. Tom Crabtree is a good special team player and has produced as a run blocker in a limited role thus far in his career.
There is talk that the Packers may look into keeping as many as five tight ends on the roster in exchange for keeping only two fullbacks. Like every year, this leaves Spencer Havner on the edge of a roster spot, though he seems to do nothing but produce when given an opportunity.
Offensive Line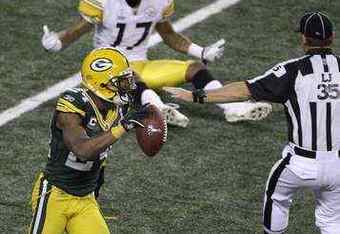 Scott Wells, Bryan Bulaga, Josh Sitton and Chad Clifton all appear set in their positions as starters. Having four returning starters from a line that won the Super Bowl certainly helps with the team's stability. This year's squad should start at a much higher level than last year, when they needed to grow into their roles.
The remaining position open is at left guard. Daryn Colledge left in the offseason and there are a number of possible replacements for him. The first opportunity will go to first-round draft pick Derek Sherrod. If he struggles out of the gate T.J. Lang has been a decent, but not spectacular, player.
Lang's true worth would be as a backup where he can play at either guard or tackle. The Packers are hopeful Sherrod can become the starter and Lang can be that valuable swing replacement player.
Depth is not outstanding on the line, but the team has liked Marshall Newhouse so far in camp. He is being touted as a possible long-term replacement for the 12-year veteran Clifton.
Defensive Line
The biggest offseason loss was Cullen Jenkins from the defensive line. The Packers did not put up much of an effort to re-sign him, which says how much they think of his potential replacement Mike Neal. Everything you read is about how strong and quick the second-year player is, but he has yet to produce on the field.
Playing across from Clay Matthews should help tilt lines away from whomever plays that side of the line. That the Packers did not bring in some veteran presence for that end of the defensive line is the only shortcoming of the abbreviated offseason in my opinion. Jarius Wynn or C.J. Wilson are the only backups of note on the current roster.
B. J. Raji and Ryan Pickett are stalwarts inside, ably backed up by Howard Green. The ability of all three players to get up-the-middle pressure was shown well in the postseason last year.
If Neal falters or cannot stay healthy, the team may make a late addition of a defensive lineman once cuts are announced by other teams.
Linebackers
The starting linebackers are as good as any in football. Clay Matthews is a monster and only improving. If he can stay healthy, he will be making impact plays for a long time.
Desmond Bishop was signed to a big contract last year, paving the way for the team to say farewell to Nick Barnett. Bishop gave back to the team with more than100 tackles, three sacks, one beauty pick six off of Brett Favre and a big fumble recovery in the Super Bowl.
A.J. Hawk, for all his detractors, keeps plugging along as the leading tackler on this team every year. He is also extremely durable, has never missed a game and has started every game (except for two games where the team started in the Nickel and did not have a middle linebacker on the field) of his career.
Depth is the issue at inside linebacker. The departures of Brady Poppinga and Barnett make this once extremely deep position more problematic. Hawk and Bishop are steady and dependable, but behind them Robert Francois and D.J. Smith do not fill you with as much confidence.
The outside linebacker position across from Matthews is up for grabs this preseason. Eric Walden, Frank Zombo and Brad Jones are all vying to get the starting nod in perhaps the only real battle of the camp. Each has shown some abilities but neither has shown he is the complete package.
In the end, it may become a situational position where Jones is put in to cover dangerous tight ends, Walden is put in to rush the passer and Zombo is entered to stop the run. Currently, Zombo is listed as the starter and he may be the best overall and consistent performer of the trio.
Defensive Backs
Once again the Packers have as deep and talented a group as any team in football at a position—this time it is cornerback. Charles Woodson remains a high-level producer while Tramon Williams and Sam Shields are coming into their own as big-time pass defenders.
The emergence of Shields last season may be the single biggest factor in how well the defense played at the end of the season. His ability to cover a top receiver allowed Woodson to line up in all sorts of positions and allowed the line to do a lot more blitzing than they did earlier in the year.
If any of these three are injured for any length of time, the depth is not as good. Pat Lee and Jarrett Bush played well in the Super Bowl, but are both better-suited as special teams players than full-time defenders. The Packers hope there is another Shields in the other young players in camp.
At safety, Nick Collins is a big play machine who still appears to have some good days ahead of him. The other safety position is another training camp battle where the Packers are hopeful second-year player Morgan Burnett can come back form injury to be a hard-hitting inside presence. If Burnett falters, Charlie Peprah is now a valuable backup or spot starter at safety who was also had another huge surprise season last year.
Special Teams
The team re-signed Mason Crosby to a big contract and without another kicker in camp, so the Packers have determined that he will be the man. Crosby has a huge leg, but he had some key misses last year that leave fans not as sure of his consistency as the Pack's management is.
Tim Masthay had the light bulb go off late last year and he became not only a consistent punter, but a field position weapon in the playoffs. His average of 43.9 yards per kick is the best the Packers have seen in a while and he has been booming them well in camp thus far.
Last season, the Packers' returns and coverage units were woeful. It would be difficult to not expect at least some improvement in both areas. Rookies Alex Green and Randall Cobb are slotted to step in as kickoff and punt returners respectively. Hopefully both can provide some spark to what has been a low spot for the team.
Overall the Packers did not add many players to last year's team. This is a testament to what they feel is a deep and talent-filled roster. They re-signed key performers such as Crosby, Jones and Kuhn, but are yet to make any big new additions.
The only training camp battles are at left guard, defensive line, outside linebacker and safety. All are being addressed by players on last year's roster or by incoming rookies. The rest of the roster is talent-laden and set. If the defensive and offensive line gaps are filled, this is a team poised for another run at the Super Bowl