The 25 Best Defensive Free-Agent Signings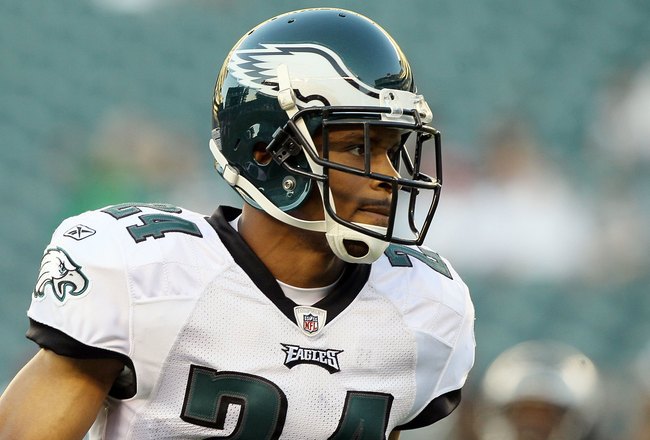 Jim McIsaac/Getty Images
So I already know that I'm going to receive many comments regarding this one.
Such as...
"I can't believe this list, this list is terrible," and so on.
But oh well.
Sorry, had to get that out.
Anyway, what I've done is put the top defensive free-agent signings in order of importance/value to their new teams. This does not include free agents who re-signed.
It doesn't necessarily mean they are the "biggest" names, but I had to organize this somehow.
I think we all know who No. 1 is, but what about the other 24?
25. Carlos Rogers to San Francisco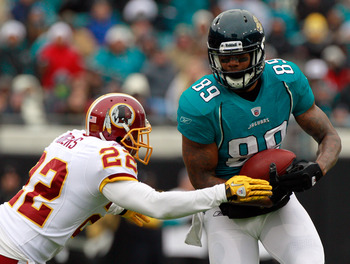 Sam Greenwood/Getty Images
This will help lessen the loss of Clements.
Not that he'll be missed.
I have a feeling that Niners fans are tired of him and his overblown contract? I could be wrong.
Either way, Rogers is an acceptable replacement.
24. Ty Warren to Denver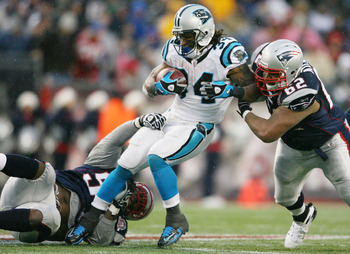 Elsa/Getty Images
There is a reason that New England let Warren go.
But then again, Denver can't be choosy.
They need a little boost on defense, and Warren isn't a bad way to start.
23. Richard Marshall to Arizona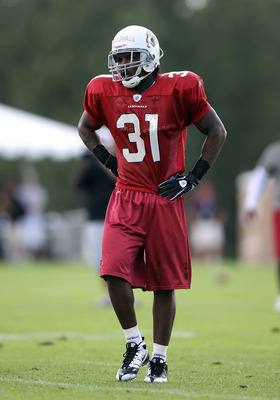 Christian Petersen/Getty Images
Arizona didn't waste a ton of time after trading away Dominique Rodgers-Cromartie.
Actually, Marshall, stats wise, provides almost an upgrade.
No, he doesn't have the athletic ability and the Pro-Bowl caliber play that DRC can provide at times, but he doesn't give up touchdowns like DRC did either.
Go ahead. Look it up.
22. Shaun Ellis to New England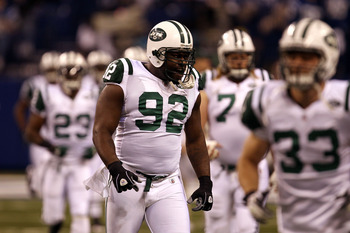 Jonathan Daniel/Getty Images
Shaun basically stuck up a certain finger to the Jets organization.
How many times have we seen New England do this?
Either way, I don't love the signing, but New England does need help in the pass rush area, and Ellis at least helps.
21. Dawan Landry to Jacksonville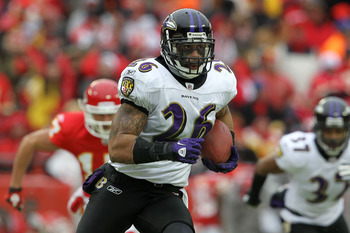 Doug Pensinger/Getty Images
The first of many moves the Jags made that will be on this list, Landry is an up and coming safety that should help Jacksonville's secondary immediately.
20. Madieu Williams to San Francisco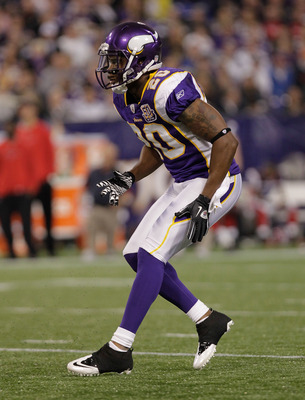 Nick Laham/Getty Images
Williams gave the Niners a plethora of safeties.
Not sure what their strategy is, but hey, they obviously think they need the help.
And he does fit them well.
19. Ernie Sims to Indianapolis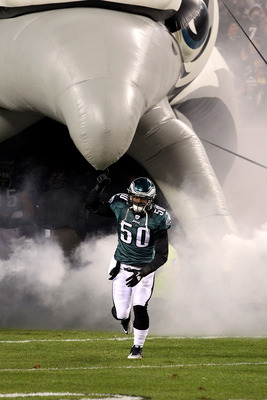 Chris Chambers/Getty Images
Sims is young enough that I think he can find a way to succeed in Indianapolis.
Just an opinion here.
18. Eric Wright to Detroit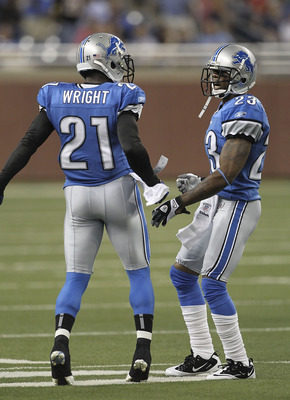 Leon Halip/Getty Images
Wright definitely isn't the sexiest name out there, but Cleveland has had an underrated defense for the last couple of seasons.
And by signing with Detroit, he goes somewhere where he will make an immediate impact.
17. Takeo Spikes to San Diego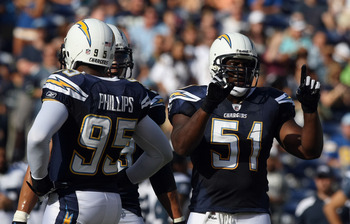 Donald Miralle/Getty Images
Yes, he's old.
But Spikes had been playing fairly well in San Fran, and now he joins the No. 1 defensive unit from last year.
Spikes is hungry to get to the playoffs finally. That's motivation for him to play well for a couple more years at least.
16. Nate Clements to Cincinatti
Jed Jacobsohn/Getty Images
Clements is a solid add for the Bengals, who lost Jonathan Joseph (more on that later).
Clements isn't worth what he was paid in San Fran, but the Bengals aren't paying him that.
15. Matt Roth to Jacksonville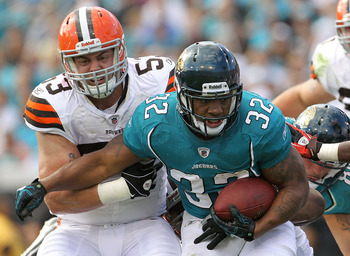 Mike Ehrmann/Getty Images
Again, not the sexiest name, but I really like the signing for Jacksonville.
They bring in a full-time starter from last season alongside one of the up and coming middle linebackers in all of the NFL (more on that later...).
14. Tommie Harris to Indianapolis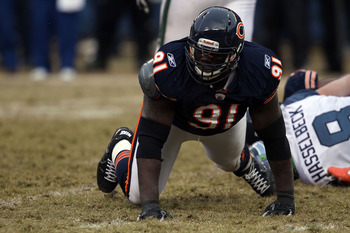 Jonathan Daniel/Getty Images
I already know I'll get some flak for this one.
Harris had his hey day in Chicago right?
Maybe not. And he's in a place where he doesn't have a ton of pressure to excel, in-between two great defensive ends on the Indy D-line.
13. Clint Session to Jacksonville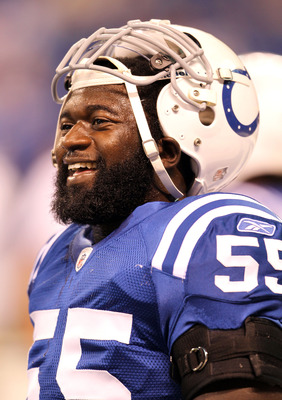 Andy Lyons/Getty Images
Jacksonville must have said they wanted a completely new linebacking corps during the offseason.
'Cause that's what they have.
Really like this signing for the Jags.
12. Barrett Ruud to Tennessee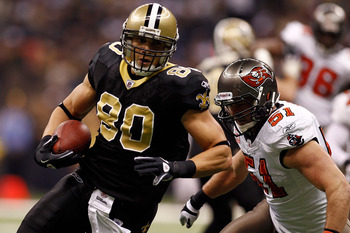 Chris Graythen/Getty Images
Many claim that Ruud had lost a step over the last couple of years.
Either way, the guy's a tackling machine and will help make up for the loss of Tulloch in Tennessee.
11. Bernard Pollard to Baltimore
Bob Levey/Getty Images
Maybe a bit high on this list, but I certainly wouldn't want to go up against two hard hitters in Reed and Pollard.
10. Stewart Bradley to Arizona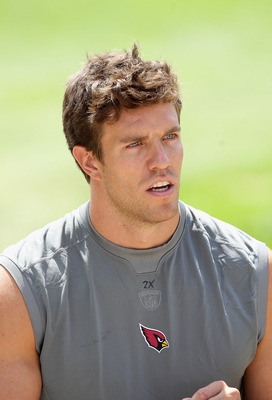 Christian Petersen/Getty Images
Bradley gives them something at inside linebacker that they haven't had since Karlos Dansby left.
Paris Lenon did fairly well, but Bradley's combination of size and speed is great for the Cardinals 3-4 scheme.
9. Bob Sanders to San Diego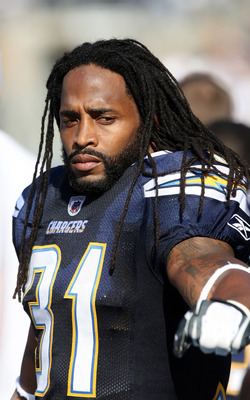 Donald Miralle/Getty Images
San Diego had absolutely nothing to lose by signing Sanders.
There is injury risk here, which is why he's only No. 9, but boy...
Eric Weddle and Bob Sanders as safeties on your defense?
Wow.
8. Cullen Jenkins to Philadelphia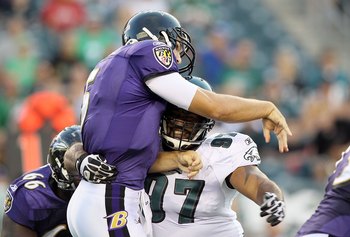 Jim McIsaac/Getty Images
So begins Philly's Top 10 run.
Jenkins wasn't their biggest signing, but it may be their most underrated.
7. Stephen Tulloch to Detroit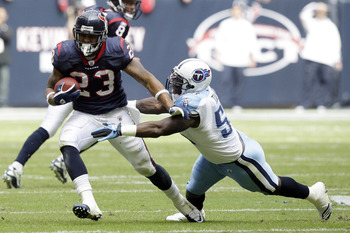 Bob Levey/Getty Images
Sure, this isn't the biggest name signing, but the Lions?
They needed some help on defense outside of their line.
So Tulloch is a great sign for them.
6. Nick Barnett to Buffalo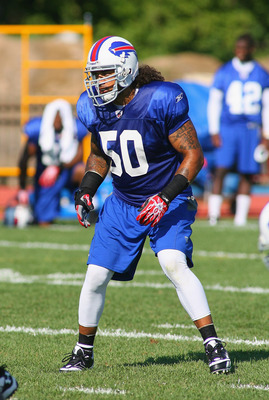 Rick Stewart/Getty Images
I love this signing for Buffalo.
Sure, Green Bay is a smart organization, and released Barnett for a reason, but Buffalo desperately needed help after losing Posluzny.
Props to the Bills' brass here.
5. Jonathan Joseph to Houston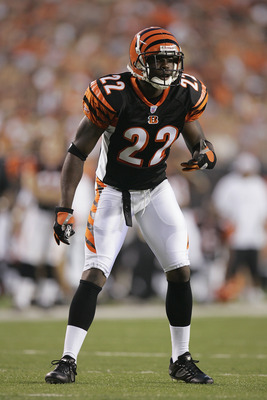 Gregory Shamus/Getty Images
I really like this move for Houston.
I mean, if they had some semblance of a defense, imagine what they could do right?
And they've definitely made strides to do that in the offseason.
Joseph is definitely one of the better under the radar moves this offseason.
4. Jason Babin to Philadelphia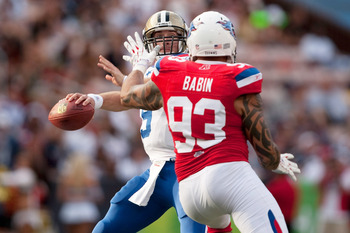 Kent Nishimura/Getty Images
Philadelphia had nothing to lose by offering the up and coming Babin a big contract.
I think Philly fans would agree with me when I say that I love this signing.
3. Paul Posluszny to Jacksonville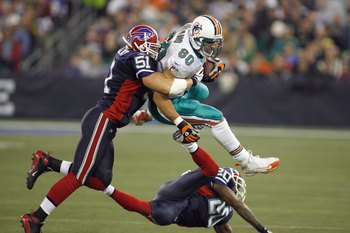 Rick Stewart/Getty Images
Jacksonville made the first real big defensive move (in terms of days, not weeks as would usually be the case in free agency) of the offseason by getting the former Bills linebacker.
Posluzny is no Junior Seau, but he was the best option on the market, and Jacksonville made an upgrade to their defense.
2. Aubrayo Franklin to New Orleans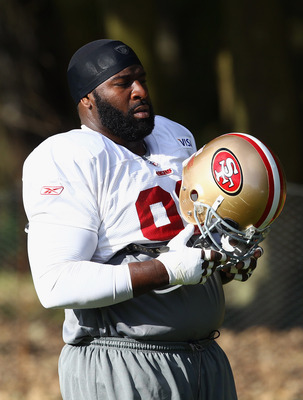 Julian Finney/Getty Images
I know. A bit high?
Perhaps.
But Franklin has been largely ignored in San Fran, and was the best defensive tackle out there in my opinion.
New Orleans getting him without much fight from the Niners was a steal in my opinion.
1. Nnamdi Asomugha to Philadelphia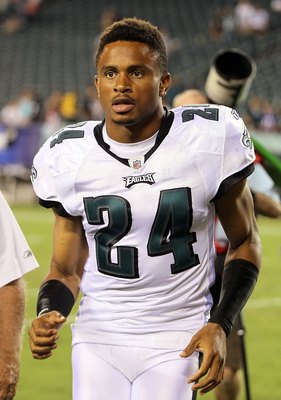 Jim McIsaac/Getty Images
Any objections? Other than from Raiders fans?
If so...
Why???
Keep Reading