An Open Letter of Apology to the Seattle Mariners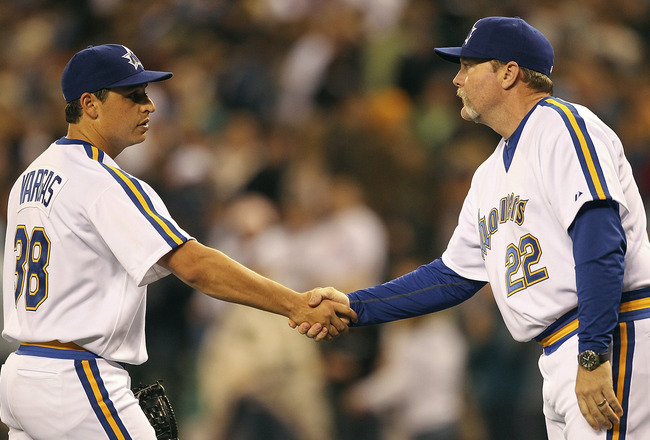 Otto Greule Jr/Getty Images
I have a saying that I use when confronted with the fact that I have made a blunder. I give a big smile and say, "I thought I was wrong once, but I was mistaken."
Well, this time a slick answer just won't cut it. An apology is what's needed, and it's what the following Seattle Mariners will receive. Right here, right now.
You see, like many fans and commentators, I have spent much time making predictions, debating strengths and weaknesses, partaking in endless rosterbation (it's a word, really!) to come up with the perfect lineup to take this team to greatness.
Like most armchair GMs, I failed miserably. So here it is, my apology.
Eric Wedge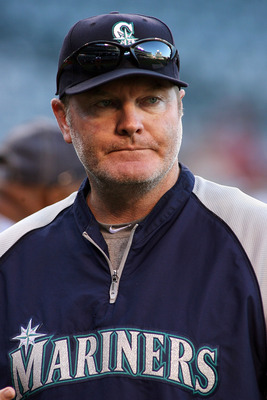 Jeff Golden/Getty Images
Skip, I'm sorry.
It's not that I doubted your skills as a manager, it's just that after a year of Don Wakamatsu with belief systems, group hugs and "trim those sideburns," I thought that your style would be too big of an adjustment for these guys. Plus there was the Milton factor to deal with early on.
You not only handled it all, you brought camaraderie back to a broken clubhouse. These guys play with intensity, with hustle and with heart. You brought that here.
The toughness, the accountability, it started at the top and worked its way down. You back your players 100 percent, and they respond in kind.
I'm sorry the 'stache had to go, but rest assured that your power does not come from your hair.
Dustin Ackley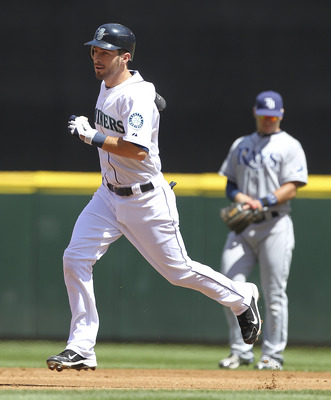 Otto Greule Jr/Getty Images
Man this is hard, but it has to be said.
Dustin, I didn't even want you. I wanted Grant Green. I wasn't unhappy when the Mariners took you with the second pick in the 2009 draft, but I just wasn't expecting that much.
When you were tearing up AAA and everyone was chomping at the bit to get you called up, I resisted.
I questioned your experience. I questioned your defense. I questioned your power.
In short, I was expecting Placido Polanco, and you gave me Chase Utley.
Where do I start? A line of .377 OBP, .877 SLG and the defense, exceptional.
My name is Troy, and I **Heart** Dustin Ackley.
Mike Carp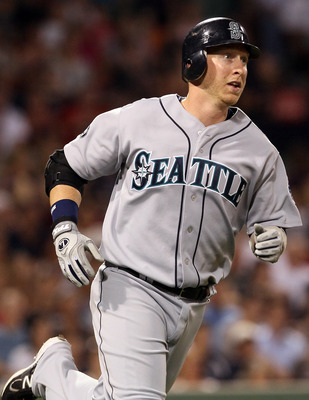 Elsa/Getty Images
It's right here, on Bleacher Report. I wanted to trade you for a couple of nobodies. I said you had no future in Seattle. I had you pencilled in as a AAAA guy, but then you came back up to the bigs with your new uppercut swing, and you hit like a man possessed.
I mean, seriously...
A 14-game hit streak, a line of .380/.415.580 with 15 RBI in a dozen games this month.
In my defence, you hadn't done much in your last couple of call-ups. And part of the reason you were so easy to dismiss is that you look like you've been around a while, when in fact you're still only 25.
But come on, you look older than Ozzie Smith.
Anyway, I digress. The mistake was mine Mike. You are the real deal. You are the answer to our DH woes, and I look forward to many years of highlights from you, after which you will probably look older than Peter Gammons.
Damn, that Putz trade really is the gift that keeps on giving.
Michael Pineda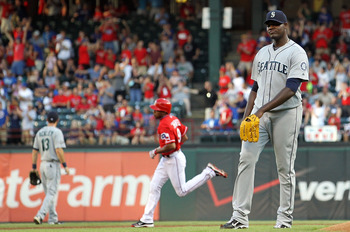 Ronald Martinez/Getty Images
You've had a great season big fella. But it's about to come to a close.
Some time soon, Wedgie will make the decision to wrap you in cotton wool for the rest of the season. You've already thrown 136 innings, and the workload is starting to take it's toll. Your 6.75 ERA in July is testament to that.
I, like many others, marvelled as you had your first go round in the bigs. You mowed hitters down with relative ease and quickly established your fastball as the best in the league.
"To hell with the secondary pitches!" I said. "This kid has Rookie of the Year sewn up."
But as hitters got more of a look at you and the scouting reports started to circulate, things got tougher. There's no shame in that, in fact most great starting pitchers have experienced exactly what you're going through at the moment.
We as fans need to be more patient. We need to let you take your lumps and continue to develop.
So relax Michael. Look back on your first season in the majors with immense pride. We're sorry for all the extra pressure we put on you.
There's definitely a Cy Young award in your future, but there are some growing pains as well.
Kyle Seager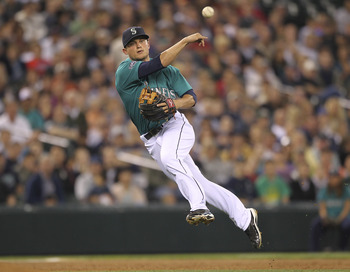 Otto Greule Jr/Getty Images
Kyle, you can't really blame us for thinking you were Dustin Ackley 2.0..
You went to the same school. You were drafted the same year. You both tore up AAA.
You came up to the bigs and hit the cover off the ball.
Wait, that was Dustin.
We understand now Kyle, and we're sorry for tarring (pun intended) the two of you with the same brush.
Ackley is a freakish talent, and you have the chance to be a good one. And that's just fine.
From here on, no pressure. Take your time and develop. Lord knows we could use the help at third.
Casper Wells & Charlie Furbush.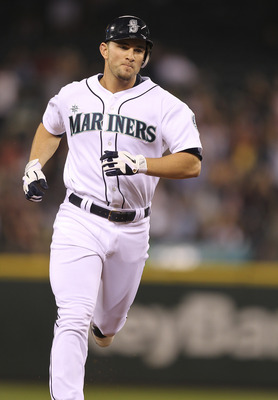 Otto Greule Jr/Getty Images
Sorry guys, no sooner had you arrived here then I was making fun of your names.
It was childish and I apologize. They were, however, nothing compared to my awesome Doug Fister jokes...
Jack Zduriencik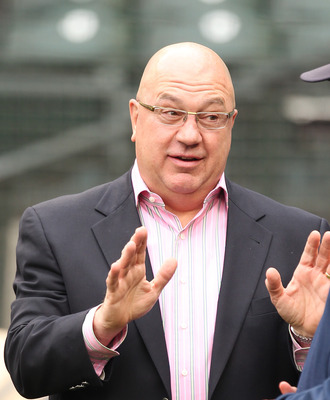 Otto Greule Jr/Getty Images
A 17-game losing streak Jack. Seventeen Games!
We needed someone to blame, and well, you were the logical choice.
But perhaps we were unfair..
Sure, you've made your mistakes; but nobody could have predicted how badly Chone Figgins would suck. Who in their right mind would have picked Casey Kotchman to even land a job, let alone a starting job and be in contention to win a batting title.
You've locked up Felix. You got us Vargas, Carp, Guti, Endy Chavez, Garrett Olsen (via Aaron Heilman) and Brendan Ryan (via Mikael Cleto) for JJ Putz, Sean Green, Jeremy Reed and Luis Valbuena.
You got us Justin Smoak, Blake Beavan, Josh Leuke and Aaron Laffey (via Matt Lawson), all major leaguers this year for Phillippe Aumont, Tyson Gillies and JC Ramirez, none of whom have made it past AA. You even threw in half a season of Cliff Lee.
If that's not enough, you somehow managed to get us two warm bodies for Yuniesky Betancourt. One of them being Dan Cortes, who could figure prominently in next year's bullpen.
Sure, there was Ronny Cedeno, Ian Snell, Eric Byrnes, Brad Wilkerson, but none of those guys cost us anything (except a few grey hairs).
The point is Jack, I'm back with the program. I see your vision, I understand that you haven't had any significant money to spend, but you've still managed to improve the team.
The farm is as stocked as it's been in many years, you got us another excellent haul at this year's deadline and you'll have a few bucks to spend this offseason.
I'm sorry I lost faith, but I'm glad you never did.
Keep Reading

Seattle Mariners: Like this team?