Pittsburgh Steelers: 5 Reasons Why Byron Leftwich Will Back Up Roethlisberger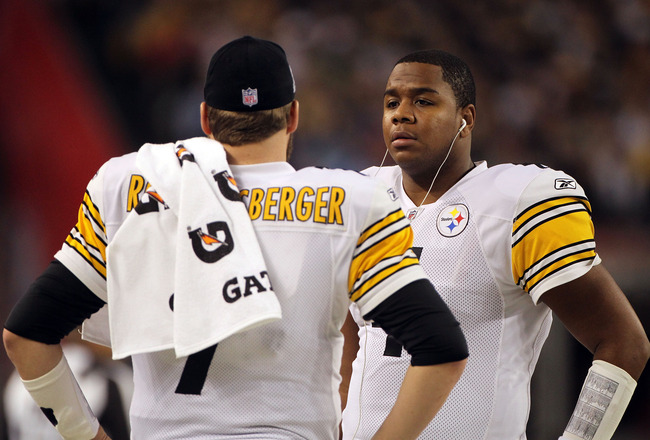 Doug Pensinger/Getty Images
Byron Leftwich and Dennis Dixon are battling it out to see who will be the backup quarterback to Ben Roethlisberger and the Pittsburgh Steelers.
Leftwich provides everything you could want for a backup. He should, and will be, the No. 2 quarterback come September.
Here are the five reason why he will be the backup to Roethlisberger.
No 5: Byron Leftwich Is a Better Pocket-Passer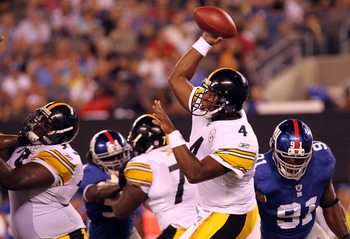 Nick Laham/Getty Images
Throughout Byron Leftwich's nine-year career he has been a true pocket-passer. Probably because he is a dead-duck in the backfield when he drops back.
Because of his little mobility, Leftwich was forced to become a solid pocket-passer in order to have any type of NFL career.
He has done just that.
Sure, Leftwich isn't the best pocket-passer, but he is average. What do you expect when talking about a backup?
No 4: Byron Leftwich Understands Bruce Arians System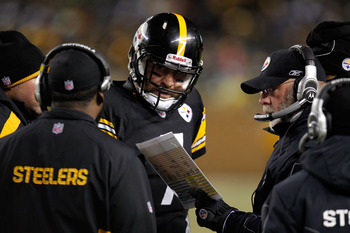 Gregory Shamus/Getty Images
Bruce Arians has changed the way the Pittsburgh Steelers play football. Instead of a smash-mouth rushing attack, the Steelers will use their best offensive player in Ben Roethlisberger to the maximum.
Passing has been one of the keys to the offense in the Arians era. Leftwich's pocket-passing ability will allow the offense to use the full playbook.
If Dennis Dixon was the quarterback, the Steelers would use about 70 percent of the playbook. We saw this come to fruition when the Steelers played the Baltimore Ravens two years ago.
Leftwich allows Arians to use the playbook.
No 3: Track Record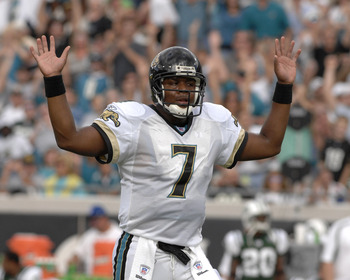 A. Messerschmidt/Getty Images
Dennis Dixon doesn't have the proven track record that Byron Leftwich carries.
Dixon has played in just four games in his career. He has throw for 402 yards in those four games. Leftwich has played in 58 games, throwing for over 10,000 yards.
Leftwich has thrown for 58 touchdowns in those 58 games.
Track record is important in the National Football League, it will give a player the benefit of the doubt. Tim Tebow and Kyle Orton is a perfect example of that.
No 2: Experience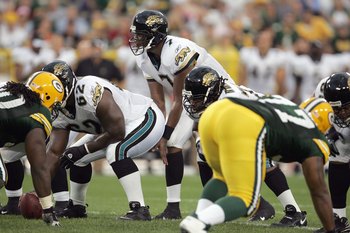 Jonathan Daniel/Getty Images
Bryon Leftwich has the experience edge on Dennis Dixon. Leftwich has been an NFL professional for nine seasons while Dixon is a four-year professional.
Leftwich understands the offense much better than Dixon does. We saw it when Dixon entered the game at Baltimore two seasons ago. Although, I think Dixon did great for the circumstance, and I am a fan, Leftwich gives the Pittsburgh Steelers a much greater chance of winning.
Dixon has played in four games in the NFL, collecting 402 yards passing. Leftwich has played in 58, throwing for over 10,000 yards.
His experience level is one of the main reasons why Leftwich deserves to be the backup to Ben Roethlisberger.
Not too many back-up quarterbacks give a team what Leftwich does. He provides experience, a proven track record and he understands the scheme.
No 1: Byron Leftwich Deserves the Benefit of the Doubt
Jared Wickerham/Getty Images
If there is any doubt who the second string quarterback of the Pittsburgh Steelers, Byron Leftwich deserves to get the benefit of the doubt.
His experience level, track record, history of being a pocket-passer and knowledge of Bruce Arians' system should give Mike Tomlin no doubt who the second-string quarterback should be.
Leftwich will be the second-string unless he gets injured.
Keep Reading

Pittsburgh Steelers: Like this team?